No Comments
Hopworks Urban Brewery- Centennial IPX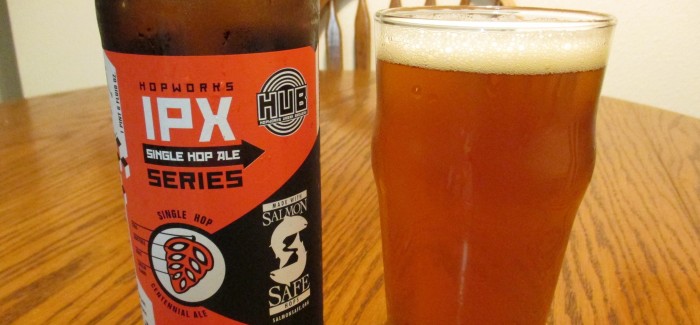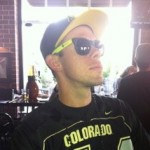 As I sit here sweltering on an unseasonably hot Oregon day, I feel like the beer gods have smiled on me. In my hand is a HUB (Hopworks Urban Brewery) IPX Single Hop Series brewed exclusively with Centennial hops. Unlike many of the intense, resiny IPAs that I am used to drinking that test the limits of my taste buds, this one is quite refreshing and definitely the right choice for a scorcher of an afternoon. At only 6% ABV and 60 IBUs, it is also very sessionable. I wish I had more bottles!
The Centennial IPX pours a dark gold and the head leaves good lacing as it is consumed. The aroma is not intense, but what it lacks in intensity it makes up for in that "ahhhh" factor. My nostrils are hit with a bright bouquet of wildflowers, citrus, and herbs that just make me want to bury my face in it. The taste immediately brightens my spirit and leaves me feeling refreshed. Citrus and flowers dominate while the hop bitterness is pleasant and smooth, not biting. All aspects of the Centennial hop are highlighted in this beer and it makes for a thirst-quenching brew that was much needed on a day like today.
Side Notes: There are many other beers in this series of IPAs from HUB that showcase individual hops. If you want to learn the unique aroma, bittering, and flavor qualities of certain hops, I would highly recommend sampling some of the others!
Also, this particular beer uses hops sourced from growers in the Willamette Valley of OR and Yakima Valley of WA that grow "salmon-safe" hops. These farms use growing methods that protect salmon habitats by reducing irrigation water use and maintaining water quality. To learn more about this partnership, go to salmonsafe.org. Yay sustainability!