smoked Archives – PorchDrinking.com
December 26, 2016 | Jose Minaya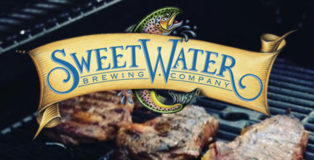 ABV: 7.7%
BBQ is a deeply rooted tradition in the south. SweetWater Brewing Company asks the question we all truly want answered. Does BBQ make everything better? Settle down there is no meat or thick BBQ sauce in Pulled Porter. Rather, Nick Nock and the rest of the brewing staff at SweetWater Brewing Co. decided to smoke some of the malt for this beer. I'll repeat that because it really is heavenly to read. Nick Nock and the SweetWater Brewing Co.'s brewing staff decided to take some of their base malt down to Fox Brothers BBQ, one of Atlanta's top BBQ spots, and smoke that malt and then make Pulled Porter. Genius!
April 1, 2015 | Danny King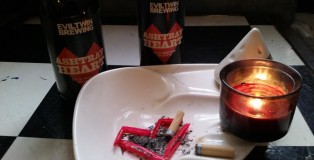 ABV: 8.9%
I miss smoking in bars. My clothes and hair don't reek every night, and the lack of clouds of noxious oxygen thieves in bars dulling taste and smell might have done more to promote the rise of craft beer than any other external factor – but the romance of the dive bar is largely sustained by the haze that lingers around dim light bulbs. There was a certain je ne sais quoi that many establishments lost once they cleaned up (while others revealed even worse smells that the smoke was hiding). In my eternal hunt to recapture this hazy atmosphere, I stumbled into one of my favorite dive bars in Brooklyn (low lights, great bartender, amazing jukebox, check-check-check), and discovered Evil Twin's Ashtray Heart. With one sip, I found the gritty but smooth feeling I was missing, with none of smoking's greatly-enhanced chance of lung cancer.