terminator Archives – PorchDrinking.com
September 9, 2014 | Cory Pelc 1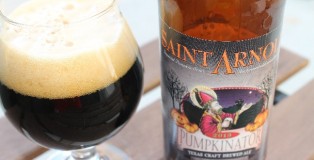 Saint Arnold – Pumpkinator 2013
ABV: 10%
IBU: ??
The machines rose from the ashes of the nuclear fire. Their war to exterminate mankind has raged for decades, but the final battle would not be fought in the future. It would be fought here, in our present. Tonight. In this tulip glass! Saint Arnold's distribution footprint just hit the Colorado Market and one of the heavy hitter's first out to attack the taste buds is their imperial pumpkin ale, Pumpkinator.
September 26, 2012 | Pat Karousis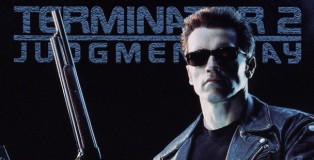 One of my favorite conversations, and I think one of the most contested arguments throughout history, is that of the best action movie of all time. I have watched friendships end and new ones begin during the heated exchanges of Running Man versus Commando; Predator or Die Hard; Lion King or Aladdin?