#topchef Archives – PorchDrinking.com
August 3, 2020 | Karl Kalinkewicz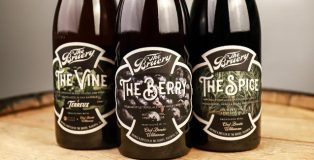 Fresh off a win from the Food Network's "Tournament of Champions" this spring, Los Angeles chef and restaurateur Brooke Williamson is teaming up yet again with the creative minds at The Bruery for a second round of collaborations. Their previous collaboration included two beers; Girl Grey, which featured the cool character of a Belgian-style Ale with sweet ribbons of almond flavors balanced by the piquant qualities of Earl Grey tea, and Kyuri Dragon, a refreshing, bright, tropical collaboration featuring The Bruery's oak-aged Sour Blonde Ale with cucumbers, dragon fruit, rambutan, kaffir lime leaf and lychee. Those beers were such a hit that the pair just had to team up again to create another palate-pleasing collaboration designed to pair seamlessly with food. Read More
August 8, 2019 | Mike Zoller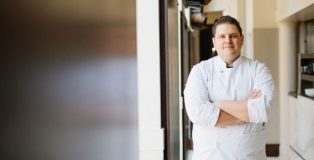 No stranger to the Chicago culinary food scene, Spiaggia's Executive Chef Joe Flamm, made a name for himself nationally after winning Top Chef in 2018.
Flamm was part of the original crew at Stephanie Izard's Girl and the Goat in Chicago's West Loop neighborhood, he also worked with Bill Kim, known for his Asian-fusion restaurants in the city before landing at Tony Mantuano's Spiaggia, a Michelin star restaurant.
Like many in the culinary industry, Flamm is a huge fan of Miller High Life. From his days as a line cook to now, it's his beer of choice and has been apart of many of the biggest moments in his life.