No Comments
A Beer with Top Chef Winner Joe Flamm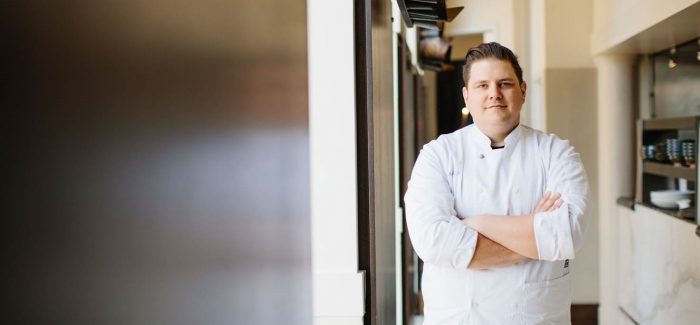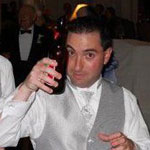 No stranger to the Chicago culinary food scene, Spiaggia's Executive Chef Joe Flamm, made a name for himself nationally after winning Top Chef in 2018.
Flamm was part of the original crew at Stephanie Izard's Girl and the Goat in Chicago's West Loop neighborhood, he also worked with Bill Kim, known for his Asian-fusion restaurants in the city before landing at Tony Mantuano's Spiaggia, a Michelin star restaurant.
Like many in the culinary industry, Flamm is a huge fan of Miller High Life. From his days as a line cook to now, it's his beer of choice and has been apart of many of the biggest moments in his life.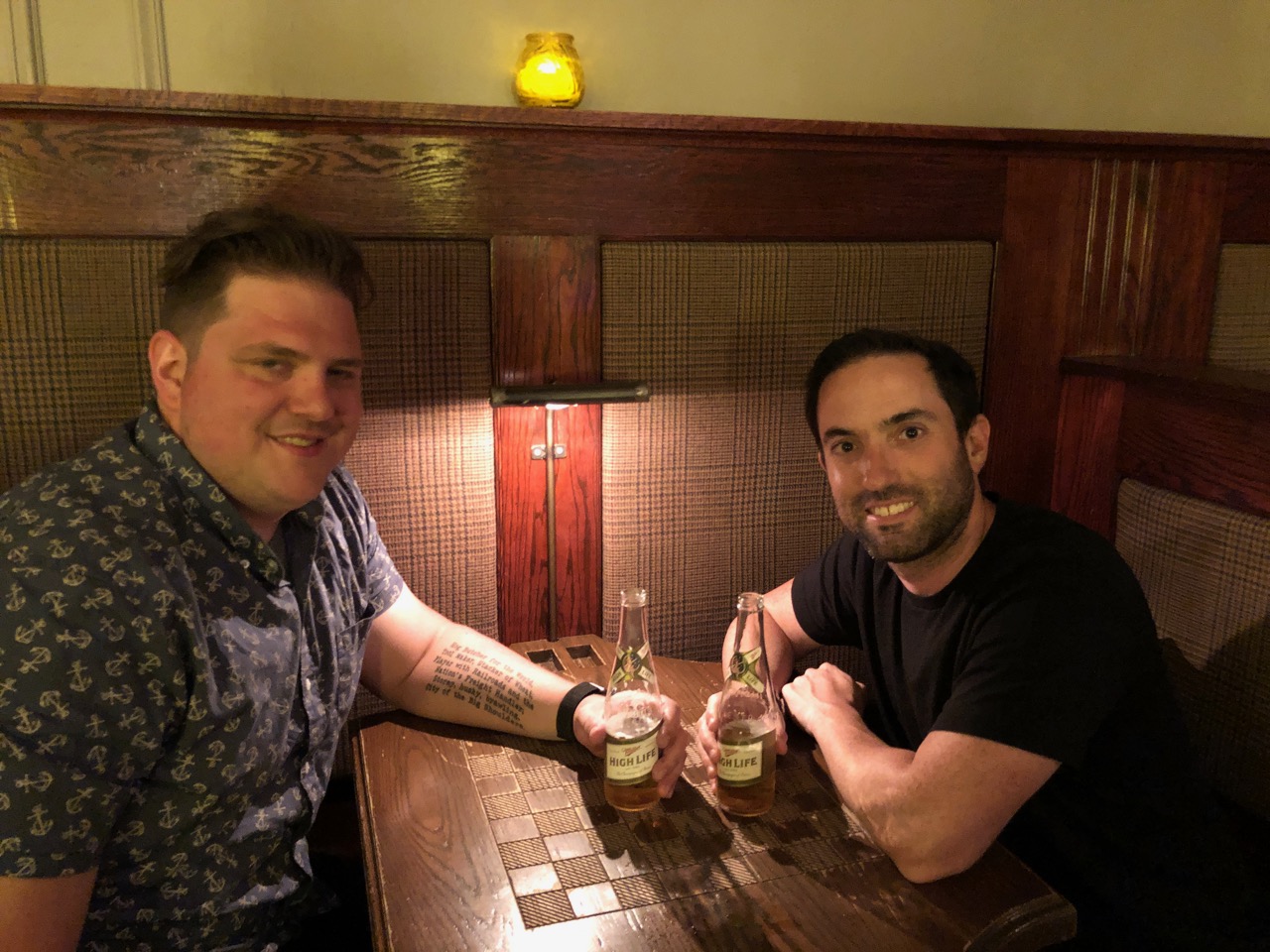 "When you're a line cook, a $3 beer to a $5 beer is a really big jump when you make $10 an hour," he said. "The $3 beer is important and it's the best $3 beer in the world. At the end of the night you just need an easy beer to smash."
On Saturday night's Flamm would take his line cooks out for drinks after dinner service. You could drink for free but you had to follow Flamm's one rule.
"The rule was I would always buy all the drinks but you have to drink what I'm drinking," he said. "You can have whatever you want, but if you want to drink for free, it's going to be High Life."
On the night the Top Chef season finale aired, Flamm held a viewing party at Spiaggia. While Spiaggia boasts an impressive wine menu and intricate cocktails, that night the bar was cleared off and over 2,000 bottles of High Life took the place of some of the nicest bottles of wine available. Only a few people in the entire room of over 250 knew that Flamm had won so the anticipation was building all night.
"It's like winning the Super Bowl in a missile silo," he said. "Nobody knew I won and so many people wanted to talk to me about it but I couldn't. My cooks wanted to know but there was nothing I could do."
https://www.instagram.com/p/BgHHRutHeqO/
When it was announced that Flamm won, the restaurant erupted. Flamm remembers feeling the place shake.
From winning Top Chef, to his wedding, High Life was there.
"When I got married the only things I was in charge of were food and booze," Flamm said. "We had a red, a white, a couple of mixed cocktails, but the only beer I wanted was High Life and nothing else."
Being in Chicago Flamm also takes advantage of the city's deep craft beer scene. A south side guy, he's partial to Open Outcry and Marz Brewing. In addition to the breweries, any southsider will tell you that Maria's Packaged Goods & Community Bar is a must visit.
"Maria's is great," Flamm said. "I got married five blocks away from Maria's and we went there before my wedding. I have a soft spot for anything from the south side. Horse Thief Hollow does a really good job down there as well."
Active on social media, Flamm is always looking for a new brewery to visit and it was Instagram that led him to find Lo Rez.
"I always try to find new ones (breweries) – I just found Lo Rez," he said. "I didn't know about it and it popped up on my Instagram. I just tried one of their beers and it was really good."
Life on Top Chef was intense, way more intense than what it even looks like on TV Flamm said. There are a lot of rules and you're cut off from the outside world for a long stretch of time. Whether you win the entire competition or are out on day one, you're quarantined until filming is over.
The chefs don't have cell phones, wallets, or any way to contact their friends and family. For Flamm's anniversary he had to get permission to call his wife and even then it was a publicly seen conversation.
"It's chaos. It's so hard," he said. "You don't have any of your people, your product, you're in a kitchen you've never been in, it's so stressful. I was able to talk to my wife for my anniversary but it's not on your phone and it's not private. It's on a producers phone and it's on speaker phone."
And after a long day of cooking sometimes you just want to go to a dive bar and drink – not allowed.
"You can't go out and just get a beer," Flamm explained. "There was this awesome dive bar nearby our house and as we were driving back I had just won some cash in a challenge and I asked this production assistant if he would let us go to the bar. I told him I would pay him a $1000 in cash and pay him back for every drink since we weren't allowed to carry our wallets. He wouldn't do it."
Now over a year since he won Top Chef, Flamm is happily cooking at Spiaggia. The restaurant has been busier than ever following his win. When I spoke to Flamm in late July he mentioned that while he has dreams of opening his own restaurant but it wasn't in the plans just yet.
"I'm super fortunate to be with Tony right now and be able to run Spiaggia," he said. "My dream is to have my own spot. That's always been my goal to have my own restaurant but I'm happy right now. I'm learning so much from Tony about how to run a restaurant."
Just weeks after we sat down for a beer, Flamm announced that his last day at Spiaggia would be September 30th as he gets set to open his own restaurant.
Feature image courtesy of Joe Flamm.
---