No Comments
Benedictine Brewery | St. Benedict Farmhouse Ale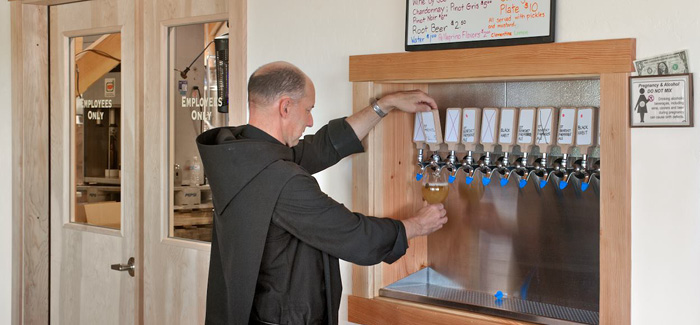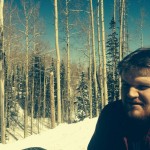 This summer has been a filled with near constant travel to celebrate the weddings of those nearest and dearest to me. As such, they know exactly what info I need when I get to each place. Just as fate joins two strangers to cross paths and join each other in marriage, fate placed my friend's wedding in Mt. Angel, Oregon; which is home to one of three true monk-run breweries in the nation, Benedictine Brewery. Obviously I had to check it out – as well as sample the namesake, St. Benedict Farmhouse Ale.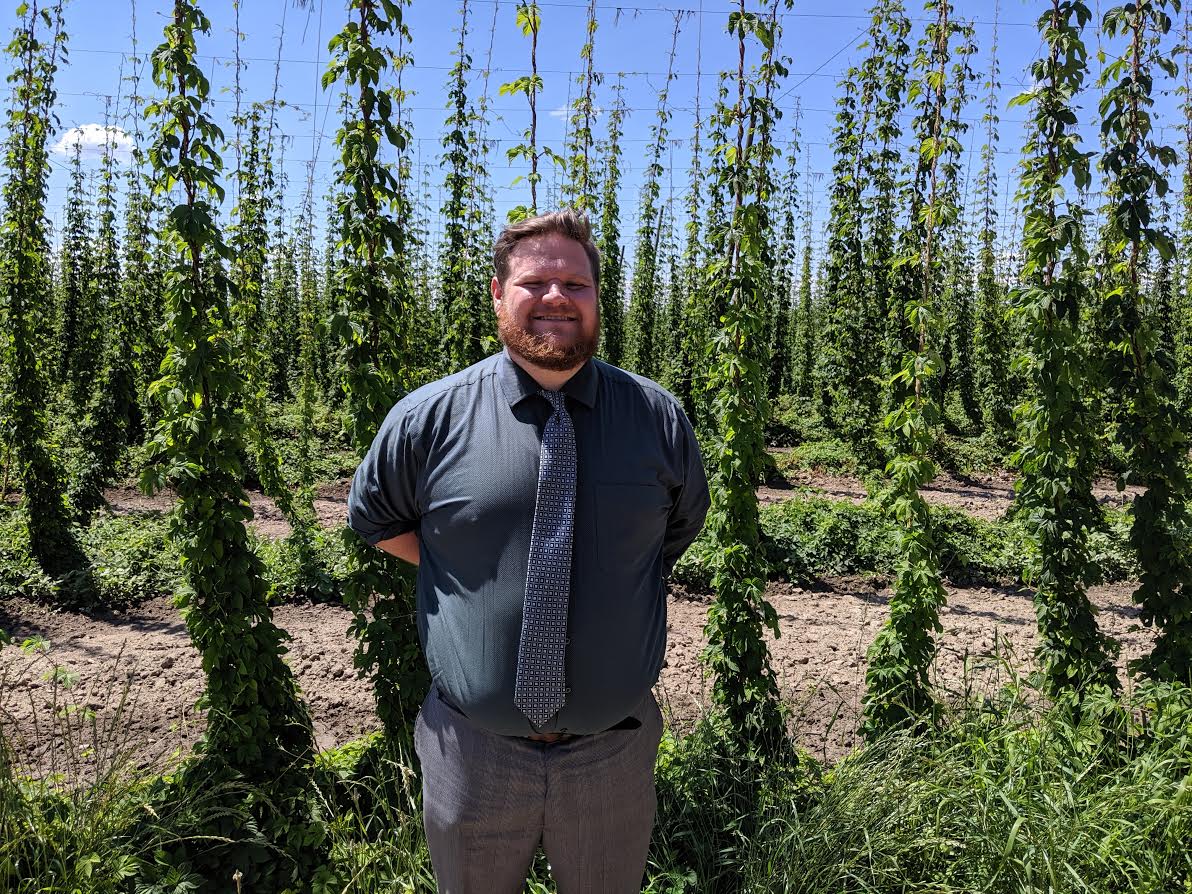 I arrived on a truly blazingly hot day, which made the farmhouse that much more merited. While people will occasionally argue over what merits a farmhouse style, it's definitely meant to cool you off after manual labor in the fields. Benedictine Brewery brews their own hops in a farm right across from the tap room as they have since the 1880s. Though, I'm pretty sure it hasn't been continuous brewing.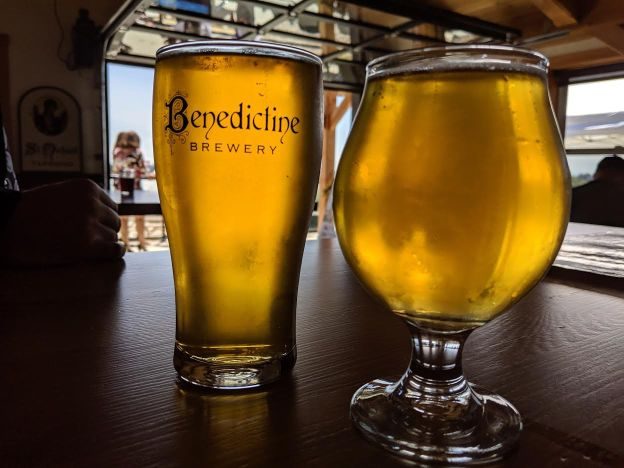 St. Benedict is a nice flaxen color that generally poured with a large head (mine cup runneth over, in the picture, so to speak). There was not any overwhelming smell to the ale besides some general wheat. The taste is crisp for a hot summer day and mostly clean – but with a slight pepper to give you enough zip to inspire another few rounds of hop harvesting.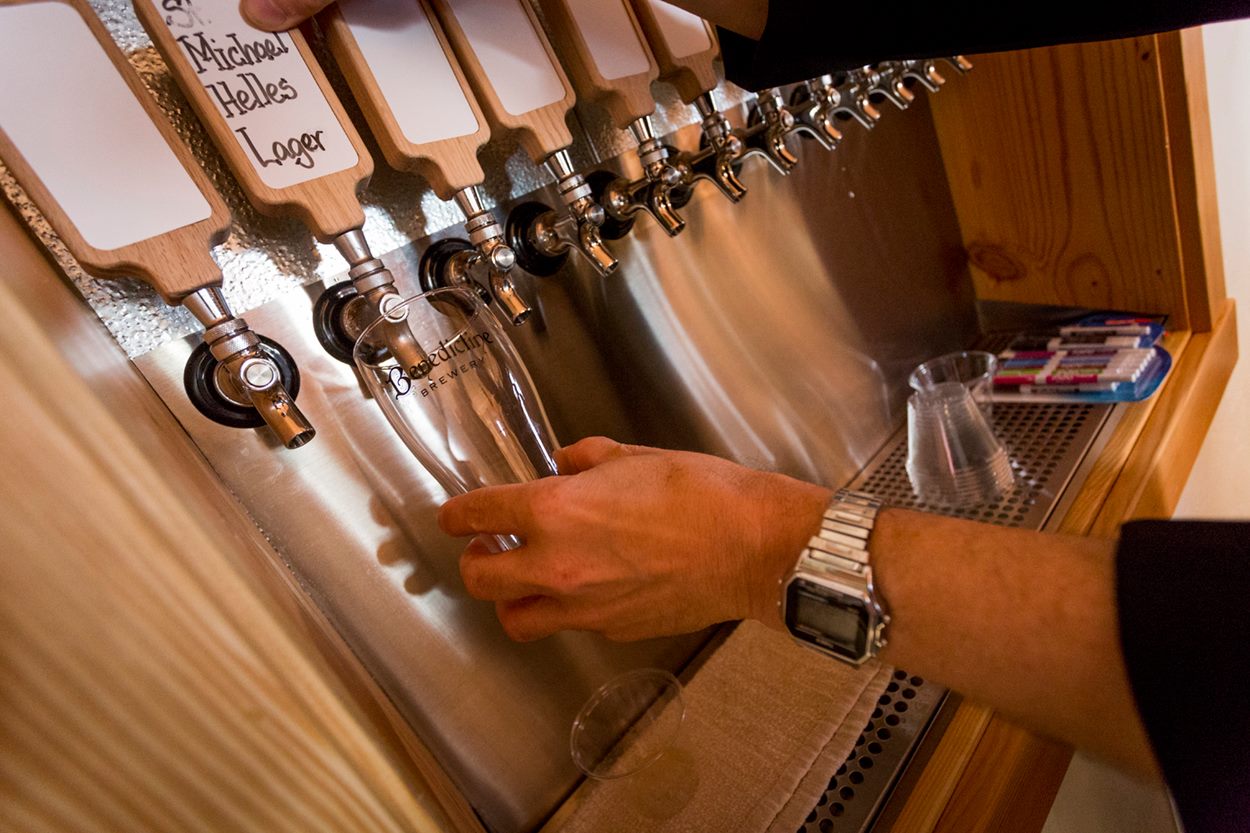 If you've never been to Oregon, it's upsettingly beautiful and lush. Located about an hour outside of Portland, Benedictine Brewery is definitely with the pilgrimage to see and real monk brewing at its finest.

Feature image courtesy of Benedictine Brewery.
---