No Comments
Brewery Showcase | Coda Brewing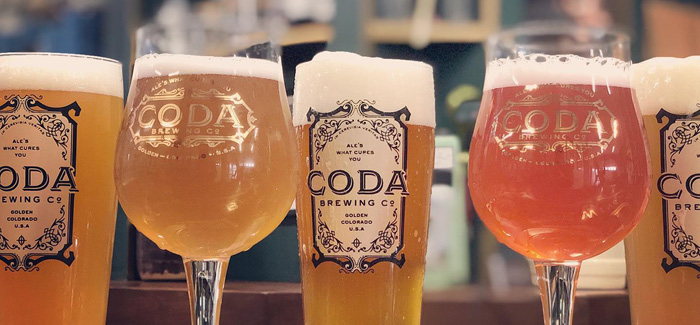 Have you ever seen Willy Wonka & the Chocolate Factory? The original one with Gene Wilder? That's kind of what visiting Coda Brewing is like. The brewery is tucked in a warehouse in a residential neighborhood and feels like a middle school science room combined with an old-timey apothecary. Luke Smith, owner, head brewer and yeast wizard, almost looks like Gene Wilder with his curly head of hair and ginger chops.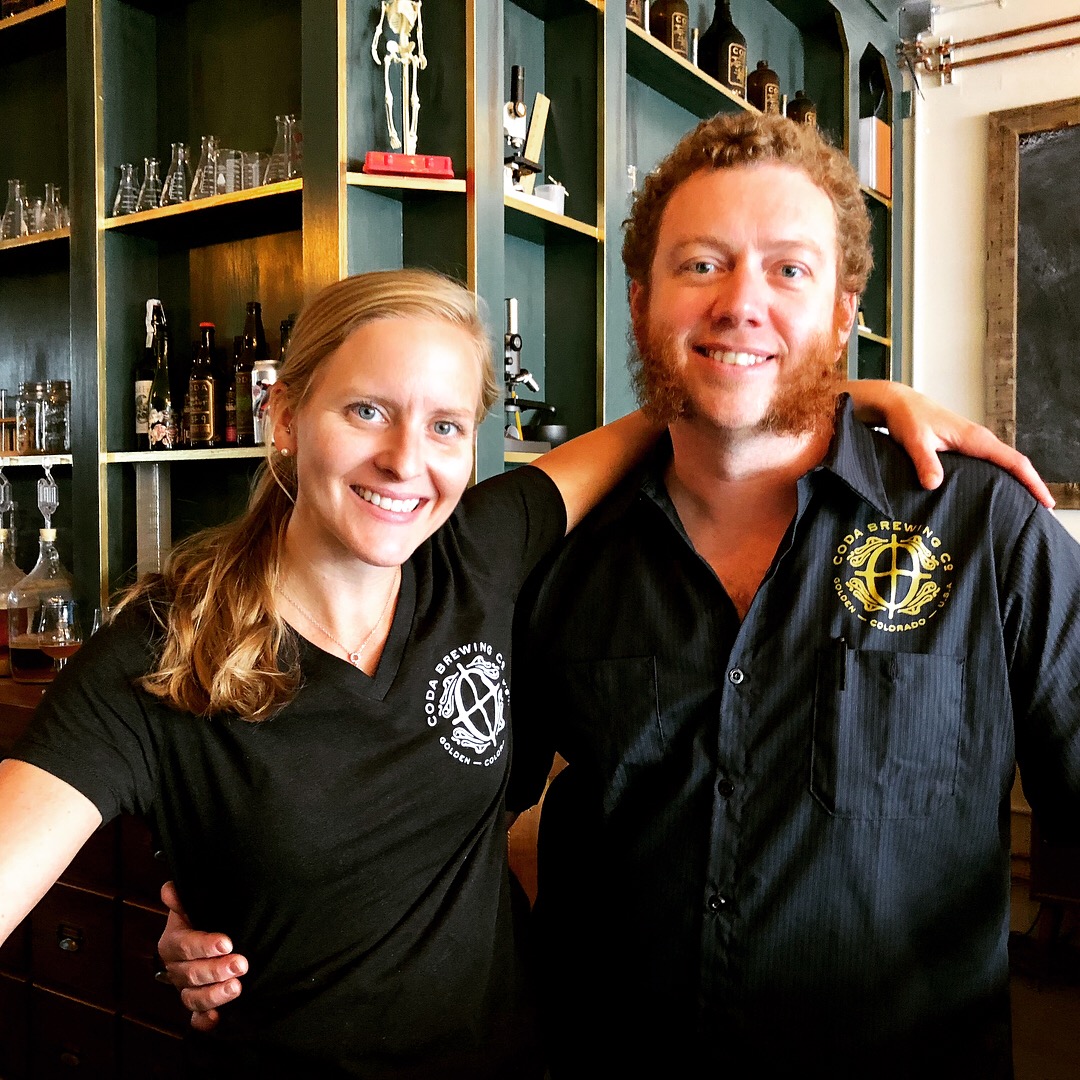 Before becoming a brewery owner, Smith was a wildlife ecologist and structural biologist. His background in science labs has had a big impact on his brewing process. Taking a very deliberate approach to recipe creation, his method is based on starting small and scaling as things work out. Smith is building every beer with a unique water profile and unique yeast strains and blends to accentuate the style of each individual brew.
Who knew that water could make such a difference in a beer? Many breweries have what Smith calls a "house flavor" because they use the same water and yeast for all of their beers. Smith told me that you can design water to accentuate different beer styles. Increasing calcium chloride levels can round out a stout flavor while calcium sulfate makes hops pop and lends dryness.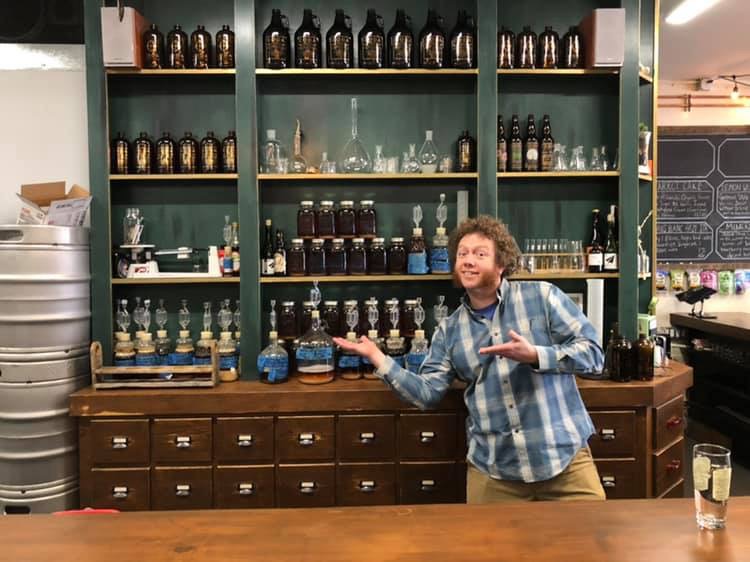 A self-proclaimed "yeast geek," Smith propagates all of his yeast in-house (which you can see fermenting on the south facing shelves behind the bar). He's got more than two dozen mixed culture yeast blends—some are cultured to have passionfruit flavors, some to be extra tart, etc.
Smith found the perfect warehouse in Golden in 2018 and the buildout took place at lightning speed—within seven months he was able to open his doors. This record build out took place because of a few key friends who stepped in to lend a hand. A general contractor named Chad, a fabricator named Derek, a welder named Lance and a carpenter named Donovan showed up and basically never left. This core group coupled with a plethora of volunteers came together to do the brewery equivalent of an Amish barn raising.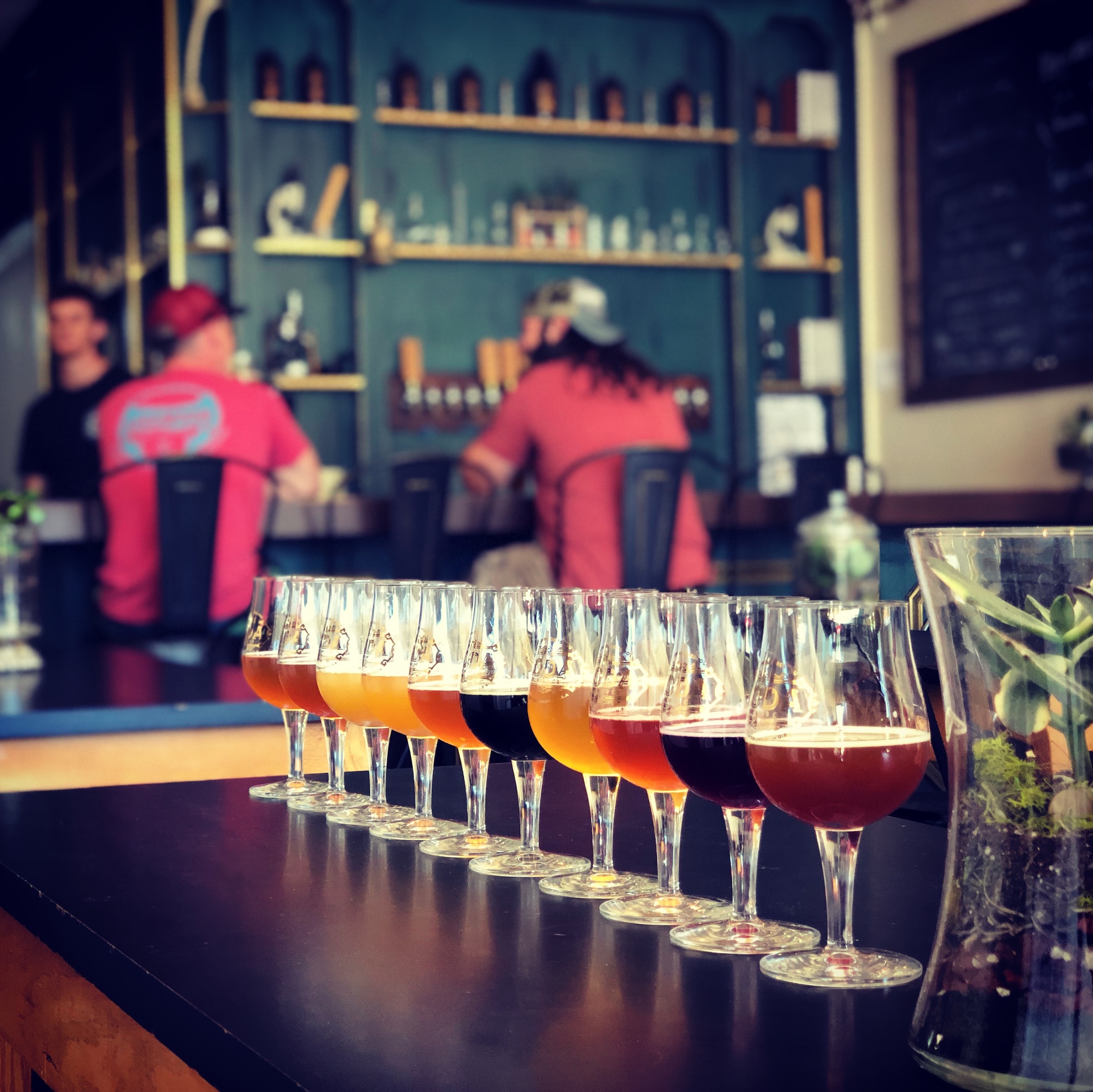 Before opening Coda, Smith made sure to go to every house in the neighborhood and introduce himself and the brewery. He wanted to be a good neighbor, as he's lived in the area for 11 years and is raising his family there too. In late 2018, the new brewery opened its taps to the beer connoisseurs in Pleasant View. It's the first ever brewery in this neighborhood. On any given day you'll find a variety of neighborhood residents enjoying a beer on the patio whether that be local families, Mines students, empty nesters or passers-through.
"All I want to do is make the best beer and I can't drink it all, I try, but I have to sell some of it," Smith told me. He's finding a balance between creating beer that he wants to drink (Hazy IPA, anyone?) but also what the neighborhood is telling him they want to drink. A sessionable beer is on the list right now and he's working on their first Pale Ale and first Saison in response to the seasons changing.
So how did the name Coda come about? A Coda is a musical symbol—the oval with crosshairs and in Italian, codas means the tail or the end. One of Smith's favorite bands, Led Zeppelin, produced their last album called Coda; and it was a culmination of all their songs. Essentially, beer is a Coda. It's the end product of an arduous brewing process. It is also the way many people cap off their work day. Not to mention, it's how Smith closed his first career as a scientist heading a lab of 14 people.
Before opening the Coda Brewing that exists today, Luke Smith and his old partner collaborated to start Coda Brewing Company in Aurora, Colorado. The venture successfully brewed two silver medal winning beers at GABF. They elected to part ways and the Aurora brewery changed its name to Ursula Brewery. As the founder of Coda, Luke kept the name and the original Coda recipes to open the new location in South Golden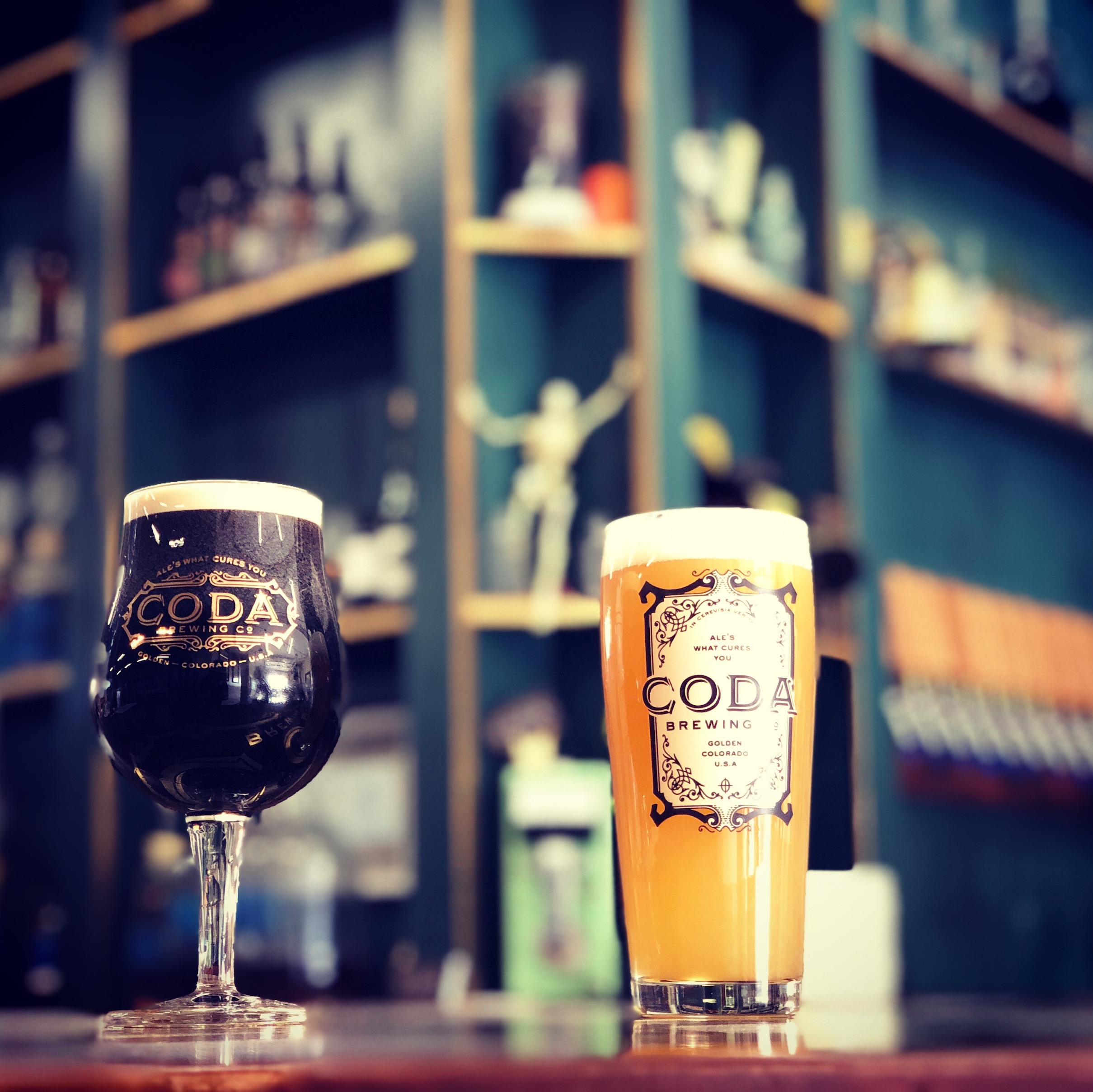 Now with Coda Brewing's revival, Smith has no plans on slowing down. He's already in the process of expanding the taproom space to be twice the size. He's also going to start canning. Additionally, he's getting ready for live music and ping pong and more barrel aged beers. He's working with local foragers on creating a tincture program.
Wait, what?
Yea, a tincture program. A tincture is made by soaking herbs in glycerin for a few weeks to extract the active compounds. These concentrates can be added to beverages or directly to the mouth to help cure common ailments; ginger for upset stomachs, woodruff for headaches, etc.
Remember how Smith used to be an ecologist? He's hoping that by foraging local plants he will be able to add even more cures to his bar top. And maybe it'll even contribute to some work/life balance to get away from the brewery some. The slogan for Coda is Ale's What Cures You and by bringing some tinctures in to add to the beers, he'll be able to provide cures for a number of ailments. On top of all that, all of the beers are gluten-reduced. So, you're sure to be treating your body well regardless of whether you have any add-ins or not.
If you're looking for a brewery that is both familiar and new, Coda might just be the Golden Ticket.
Feature image courtesy of Coda Brewing
---