No Comments
Brewery Showcase | Sundial Brewing & Blending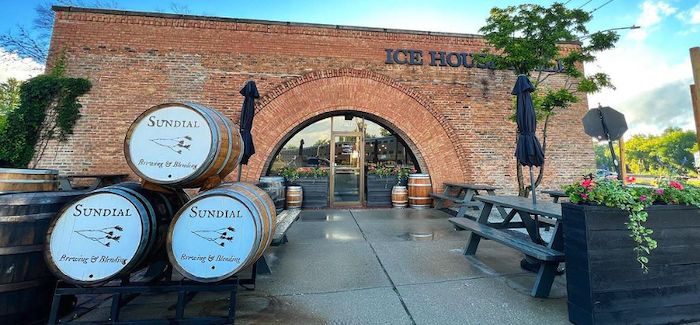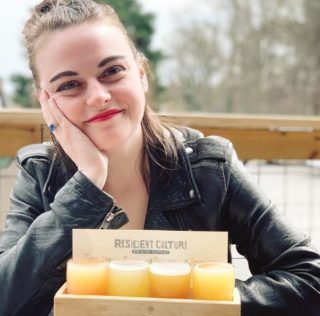 A new brewery opening up is always a cause for celebration. A new brewery that focuses on farmhouse traditions and the owners are alumni of Roaring Table Brewing Co? You cannot get this city woman out to the suburbs fast enough. Sundial Brewing & Blending opened up in July of 2023 in Barrington, Illinois (about an hour drive from Chicago… with no traffic*) after many years of homebrewing, and the expertise shows.
*good luck
Origins of Sundial Brewing & Blending
Owners Mike DeMalpartida and lan Swanson started homebrewing back in 2011 and got more serious about it during the pandemic. They both worked at Roaring Table and Flesk Brewing; DeMalpartida has worked front of house for the last 15 years at different restaurants and bars in Barrington and Swanson was a chef and owned a brewery food pop-up with Sundial's third owner, Diana Carlini, until the pandemic. She also worked in the restaurant industry for ten years as an events and social media coordinator. Ian and Diana are high school sweethearts and all three graduated from Barrington High School.
After homebrewing for nearly every day during the pandemic, Ian then started contracting Sundial out of Flesk Brewing. They launched Sundial Brewing out of Flesk's taproom with a beer release in April 2022 and released a couple beers every month for the rest of the year. In February 2023, they purchased Flesk's equipment, took over the space and renovated.
Farmhouse Traditions
Sundial Brewing's philosophy is to brew seasonally with locally sourced ingredients to support the local agriculture and try to regain a more circular economy. When you visit their website, you won't find a list of regular beers, but instead, when you visit their taproom, you'll find a menu filled with unique brews and you will want to try all of them. (I recommend making sure there is a designated driver available).
From a table beer coming in at 2.8% ABV to a Farmhouse Ale fermented and aged in oak and refermented with spent Blueberries to a Dry-Hopped Saison brewed in collaboration with Is/Was Brewing, their menu is an absolute dream. For anyone in Chicago, if you love Off Color, Sundial is a must visit!
View this post on Instagram
What's Next?
With a recent opening, Sundial already has a lot on the horizon for the rest of 2023. They'll be expanding their barrel program (be sure to check out their Barrel Collective Membership — sign up ends on August 31st!) and brewing seasonal fruited beers. Additionally, they'll be expanding their spontaneous fermented program this fall! Their first beer release, Spontanea, was a spontaneously fermented ale aged in neutral oak for 14 months and then refermented with Michigan peaches and Illinois honey.
Currently, they have local food trucks coming every Friday, and they'll be adding a small food menu this month. Within the next year, the plans are to build out a full kitchen and event space. So now I need to figure out some sort of event to host.
Anytime a new brewery opens up, it means that there are more ideas, more people in the community, and more fun beers to try, which is always a good thing.
You can follow what's next for Sundial on Instagram or Facebook!
---