#VasenBrewing Archives – PorchDrinking.com
October 29, 2020 | Casey Street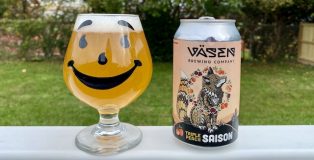 Tis the season for Saison, and Väsen Brewing out of Richmond, Virginia, has put out one of the best in the mid-Atlantic. Their Triple Peach Saison hits all the right notes for the cooler weather and shorter days, perfect for leaf-peeping along the Blue Ridge Parkway or sipping next to the year's first bonfire.
April 5, 2019 | Eric Jackson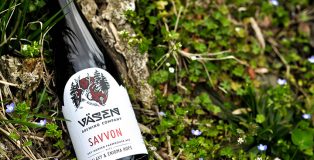 Every once in a while, you have that experience with beer that completely blows your mind and excites your taste buds in ways others have not. Vasen Brewing Company out of Richmond, Virginia, has done just that with the recent and first bottle release of Savvon–a dry-hopped Farmhouse Ale. The complexity and flavors capped within these bottles were amazing and worth every drop.