No Comments
Väsen Brewing Co. | Triple Peach Saison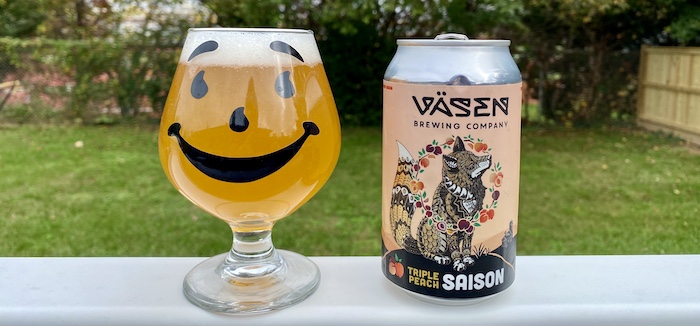 Tis the season for Saison, and Väsen Brewing out of Richmond, Virginia, has put out one of the best in the mid-Atlantic. Their Triple Peach Saison hits all the right notes for the cooler weather and shorter days, perfect for leaf-peeping along the Blue Ridge Parkway or sipping next to the year's first bonfire.
Väsen's Triple Peach Saison doesn't need a fancy, pun-filled name. The simplicity in the name speaks directly to the beer's character: a traditional farmhouse ale made with three varieties of peaches including white, yellow and blood peach.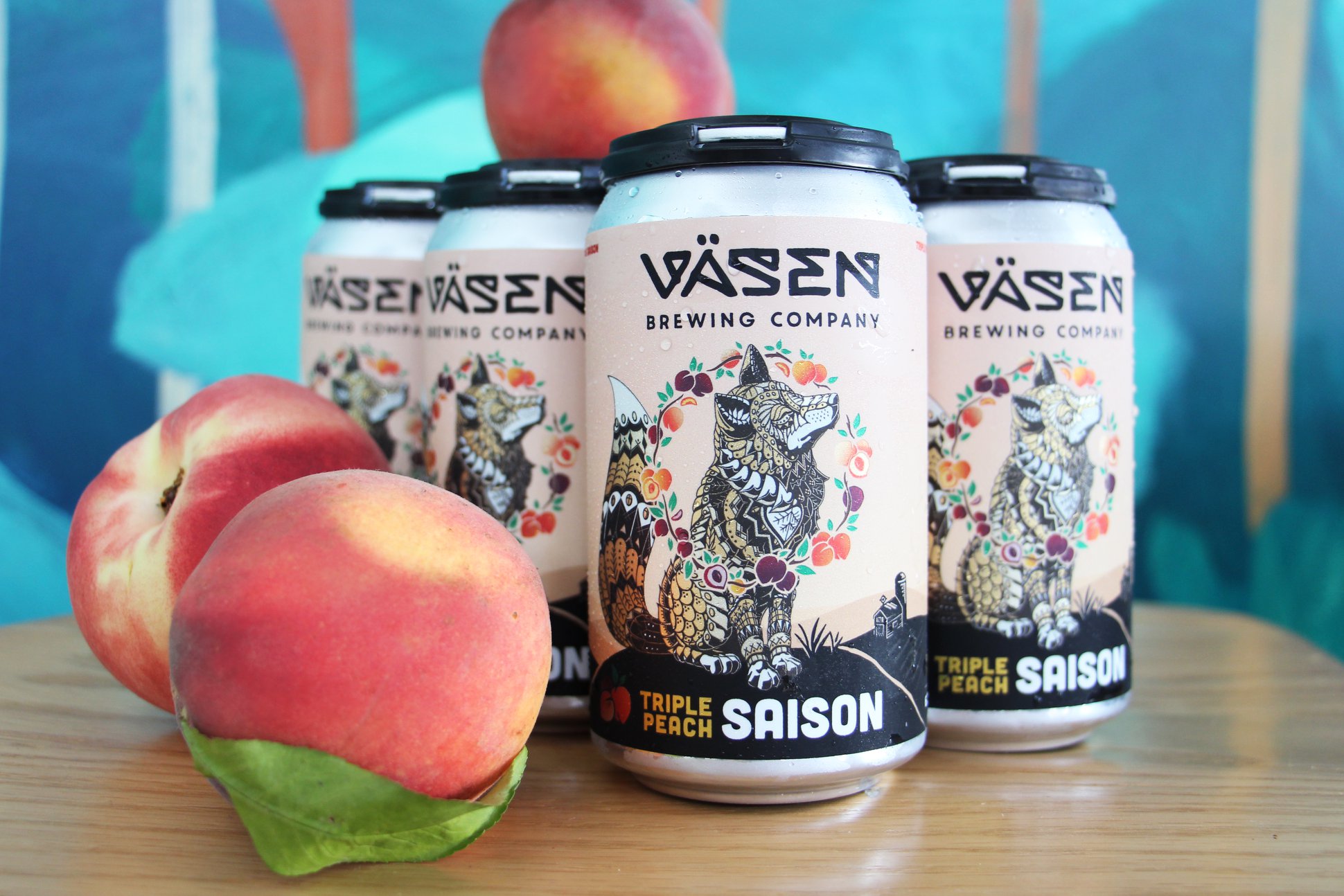 The peaches come through immediately. While Saisons can hit you right in the face with fall spices, the peaches mellow out that traditional clove spice with a fruit-forward taste that is enjoyable and refreshing. It's a perfect blend of flavors. Väsen used Belgian Pilsner Malt, Honey Malt and German Pale Malt as well as Belgian Ale Yeast in the Saison style, brewed on Styrian Celeia hops. The Väsen Triple Peach Saison is a dry beer with some banana notes. It pours crisp and clean.
Väsen is a playful brewery, and the animal characters on its cans are a testament to that. The Triple Peach Saison welcomed a new animal to its rotating can characters — the fox. The fox hints to the fall hunting season, as Saisons were traditionally brewed for the end of summer using the harvest from the previous fall's bounty. This Saison is a work of art both literally and figuratively. It can be enjoyed by the hardcore farmhouse ale lovers and the Hazy IPA lovers alike.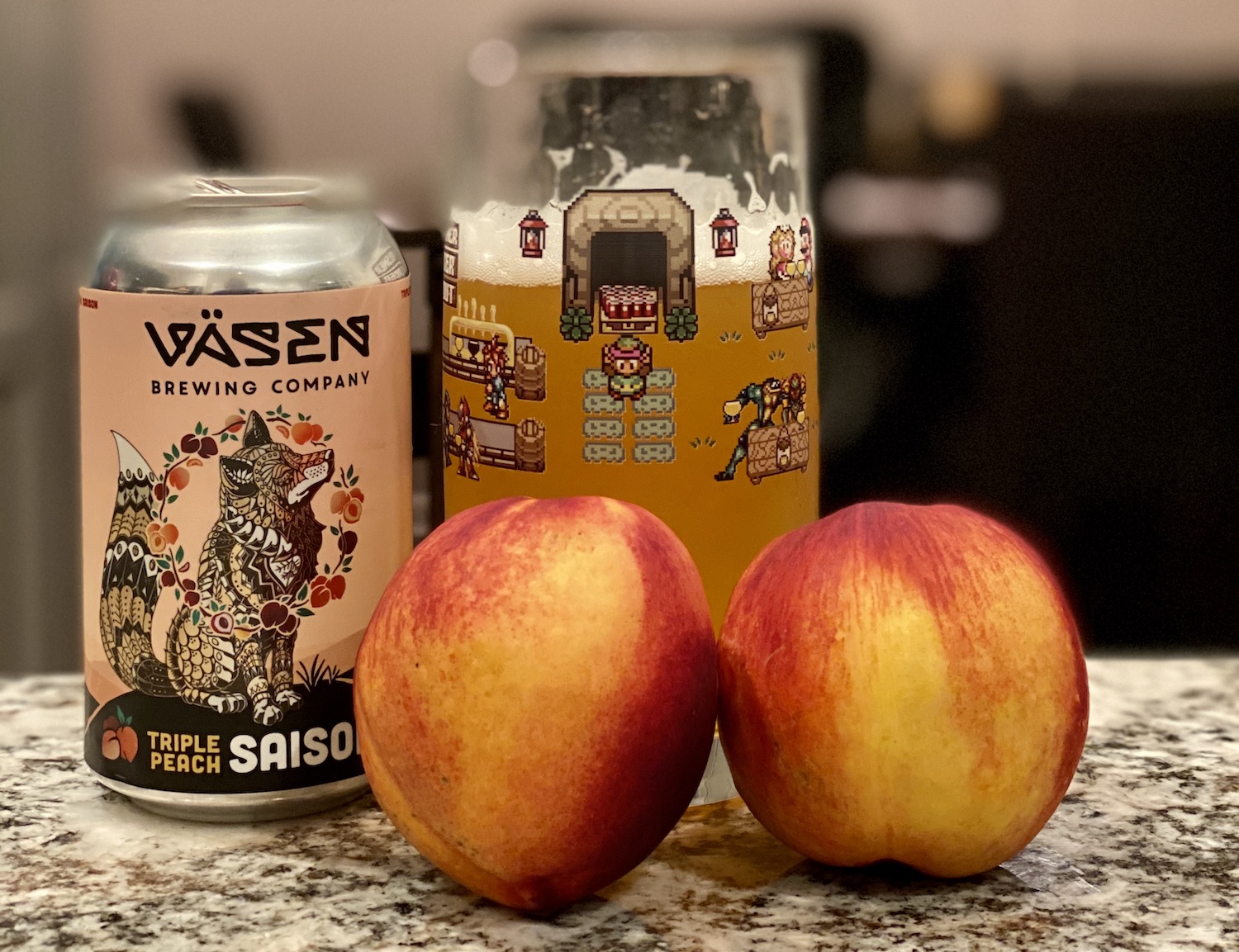 ---