No Comments
Wolf and Warrior Brewing Company | B127 Double NE IPA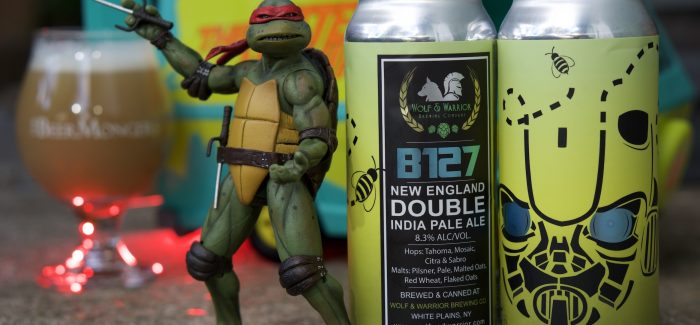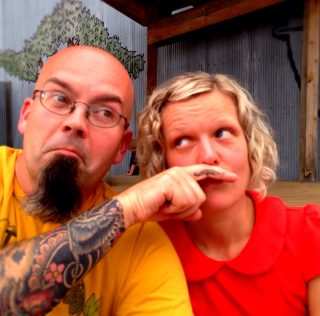 "Autobots, Transform And Roll Out!" B127 is a Double New England IPA brewed by Wolf and Warrior Brewing Company in White Plains, New York. As it should be, this NEIPA is juicy, brewed by packing together malted oats, red wheat, flaked oats, a pinch of milk sugar, pilsner and pale malts. This base then marries a double dry hop of Tahoma, Sabro, Mosaic, and of course, the inimitable Citra.
Named after the iconic Bumblebee from the Transformers toy and movie franchise, B127 is a golden amber hue with that subtle sting of hop flavor. This delightful treat pours with a light head and some trace lacing. The nose delivers peach, pineapple, mango, a tinge of vanilla and some light pine. The Similar to its aroma, the taste is plentiful tropical fruit with that resinous pine coming through. B127 has a nice medium body and mouthfeel with moderate carbonation and no alcohol or hop burn. It's an absolutely delicious Imperial NEIPA suitable for any beer lover.
Wolf and Warrior opened their doors to the public in 2019 with a solid vision. Overcoming the initial pitfalls so many encounter, the team jumped into doing all the demolition of their space themselves, and soon were able to produce delicious beer for the community.  Mike Chiltern opened this White Plaine, New York-based brewery, deriving the name from his two children's names, Vuk and Branko. His wife, Jelena, is originally from Serbia, and in the Serbian language, Vuk is "wolf" and Branko  "defender," which was adapted to warrior.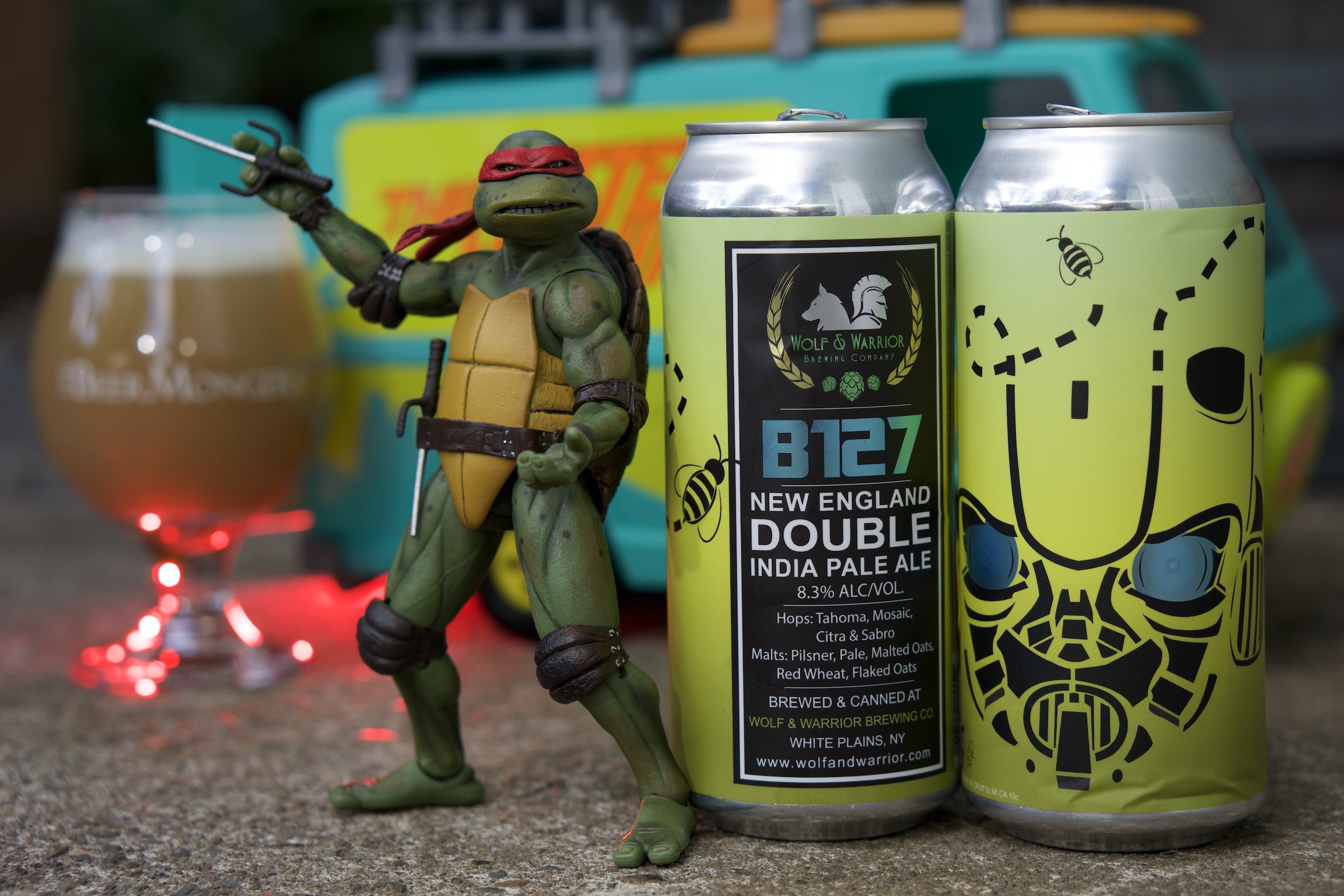 Currently, there are a variety of delicious beers available at Wolf and Warrior. The tap list includes B127, along with Patagonia Argentinian Golden Ale, a tropical stout, and Lightsaber Pale Ale.  The taproom is open with strict protocols enacted for safety in the time of COVID. Aside from the superlative beer, the brewery specializes in farm to table food such as its delicious Adobo Chicken Tacos, which pair well with the Alpen Kraft Lager. If you're in the area, stop by and grab a glass or some beer to go. You won't be disappointed.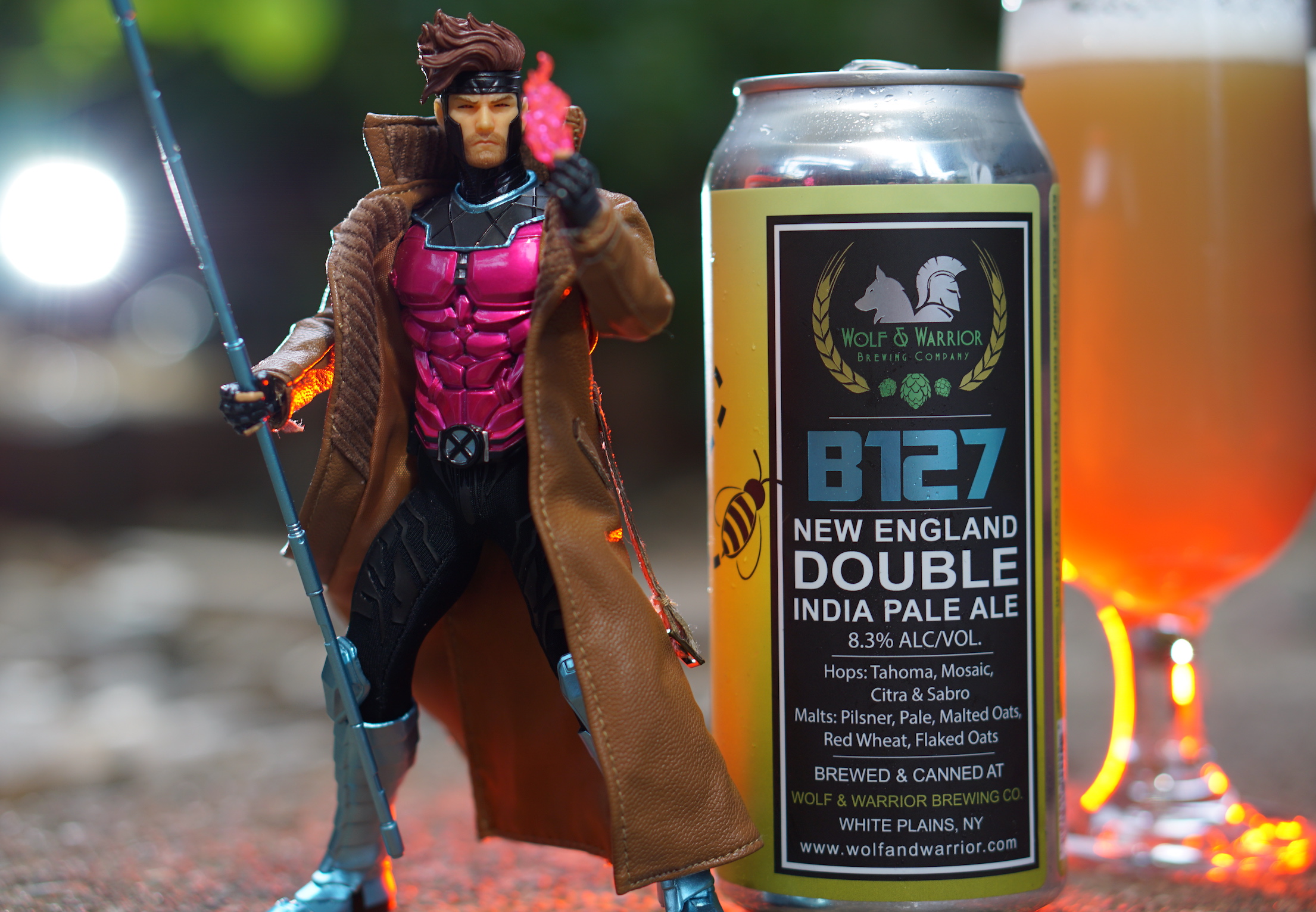 ---