#WhiteSox – PorchDrinking.com
September 4, 2017 | Mathew Powers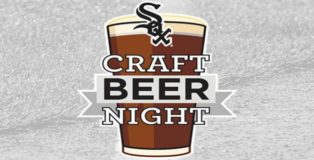 White Sox Craft Beer Night continues the year-long, maturing relationship between craft beer and the White Sox at its home, Guaranteed Rate Field. It started with the introduction of the Craft Kave prior to Opening Day, but anyone going to games has seen craft beer at almost every corner. Now, by hosting its own craft beer festival on Sept 9, the White Sox are demonstrating their active participation within the broader aspects of Chicago's craft beer scene.
May 5, 2017 | Mathew Powers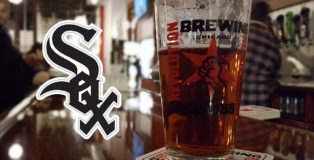 It was merely spring training when we first reported on the White Sox Craft Kave, and now a month into the season the south siders are looking up with a tie for first in the AL Central. Recently, the White Sox organization invited PorchDrinking to visit the Craft Kave for an inside look into MLB's finest collection of craft offerings in a single stadium.
Although The Kave is not all about craft — macro's and macro-owned quasi crafts certainly exist, the infusion of Craft Beer into the White Sox home is not only substantial, it's celebrated. In fact, The Chicago White Sox recently announced a new marketing agreement with Revolution Brewing: Rev will be featured as the "Beer of the Homestand" during the Detroit and Boston series on May 26 through May 31.