No Comments
1 Minute Beer Review: Black Jack Porter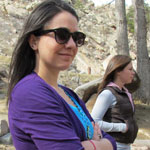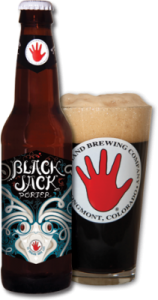 Black Jack Porter – Left Hand Brewing Company, Longmont, CO

ABV: 6.8%
IBUs: 35
I stumbled on this beer after all of the Avery Brewing Company Tap Room staff and I were gifted a mixed case from some of the production staff of Left Hand Brewing Company. We're all friends in the brewing industry and take the opportunity to show love for each other whenever we can. These surprise presents are one of the few ways I can suck myself out of drinking Avery brews exclusively. What can I say, I like my place of employment.
Anyway, back to the beer at hand!
This beer has a delicious, coffee aroma that immediately sucks me in. The mild taste is a balance between a chocolatey malt backbone and astringent, slightly bitter hop flavors. The rich mouth-feel and dry finish keep me coming back for another sip. Overall, it's a nice English-style porter that I'd drink on many occasions, even if it's just on a quick break at work. Gotta stay informed on my competition somehow, right?