No Comments
Virginia is for Beer Lovers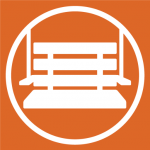 Virginia may be the home of Monticello and the Pentagon, but it's also home to some weird laws. Oddly, a man was allowed to beat his wife on the Stafford County courthouse steps (as long as it's before 8 p.m. Seriously.), but drink a glass of beer at a brewery? Sorry dude, that's against the law.
There was this old law stipulating that only breweries with a restaurant attached to it could sell beer by the draft. No restaurant, no bar in your brewery. Only free samples could be given during tours or bottles to be enjoyed later were allowed. But now Virginians can all raise a pint to a new law that allows breweries to sell beer by the glass. Microbreweries are growing in popularity thanks to increasing number of beer palettes too discerning to drink Bud Light. When the only word you hear out of politicians' mouths is "jobs," some savvy beer lovers pitched this new law as a way to give local businesses a boost and encourage more entrepreneurs to brew. Well played. Who can say no to beer and jobs right?
Patrick Henry famously said, "give me liberty or give me death" inside St. John's Church in Richmond, Va. Well now we can give him a pint and cheers to this new found liberty for beer lovers.