No Comments
Climbing a 14er and Drinking a 12 Ouncer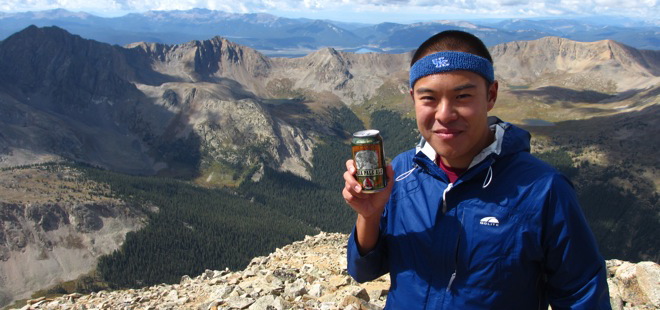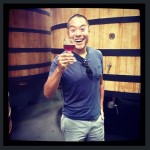 Typically, Mike Tolliver serves as our resident outdoorsman who hikes, bikes, camps, climbs, rappels, grapples, boulders, skis, snowboards, what not and what have you, all while enjoying a celebratory beverage, after spiking the proverbial flag into mother nature's ass. Afterwards he's nice enough to transpose those travails on PorchDrinking while making us all feel like lesser beings. I on the other hand, went on my first camping trip this June. Yes, my first camping trip. However, like most transplants in Colorado, I've quickly acclimated to the rest of this great state's lifestyle by diving head first into the rugged outdoors. The most recent of these adventures involved completing my second 14er.
To begin this story, we have to go back to where it all started. During the first week of June, a group of my friends and I decided to create a summer bucket list. During the creation of this list, several of them eagerly volunteered the idea of hiking a 14er, or rather a mountain above 14,000 ft. in elevation. Being from Kentucky, where there are no such natural wonders, I quickly shot down the idea. Two weeks later I was reminded by that same group about my skeptical proclamation as I was descending my first 14er. To commemorate the occasion, we toasted to a New Belgium's Shift and subsequently ate our weight in pizza.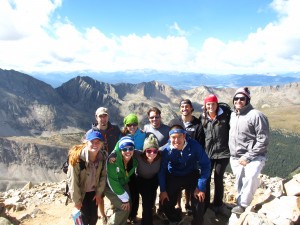 Fast forward to last weekend, where that same group of friends convened for a porch drink at none other than the PorchDrinking.com complex. While sampling Lakefront's Pumpkin Lager, and pranking passer bys with the Arnold Schwarzenegger soundboard, it was decided that the ideal way to partake in a holiday commemorating our labor force, was to labor up another 14er. It would seem that making field trip decisions involving extreme physical exertion, while porch drinking may not be the best combination.
Nevertheless our destination led us to Huron Peak. On Sunday night, before we headed to the trailhead camp site, we stopped off at Eddyline Brewery in Buena Vista, CO. One of the best things about the booming micro brew movement is the growing prevalence of small town brew pubs, that serve as a neighborhood bar and craft beer provider for the area. Along with Eddyline, Amica's in nearby Salida, and Elevation in Poncha Springs have been offering insane beer options for anyone travelling to Chaffee County for outdoor adventure trips. Camping, hiking, and general out doors trips are the best opportunity discover fantastic new breweries that you may not be able to find in most beer fests.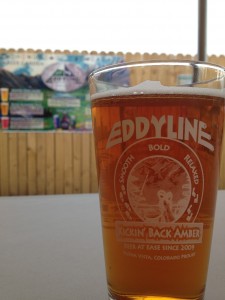 Eddyline's CrankYankers IPA is a crisp, not overly hopped and makes for a solid standard IPA. Their Red Chili Porter initially blends with the malts for a mild, almost oatmeal-y feel, which then gives way to a smokey spicy linger in the back of your throat. This Chili Porter is unique, tasty and worth trying.  Eddyline has already begun canning the CrankYanker IPA and their Boater Pilsner, both of which should be availble in Denver by the end of the year.
When hiking the 14er, the celebratory post summit beer is a must. On this occasion, I decided to go with Avery IPA. The hops make for a refreshing pick-me-up and the 12 oz cans aren't too heavy to bring along in a pack. While tall boys, like Shift can be great, I prefer the 12 oz. for just the right amount of yum, without slowing you for the way down.
I've discovered that craft beer and the outdoors go hand in hand. Whether it be a pre-workout brew pub excursion, a beer by the camp fire while roasting mallows, or a well deserved victory brew, the one uniting fact is that you can feel less guilty when putting calories in that you just burnt off.