No Comments
New Belgium Tour De Fat 2012 – Fort Collins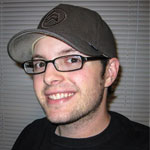 On a sunny summer Saturday, it's only 8am and the mercury is already over 80 degrees; today is going to be a hot one. I dug into the bowels of my closet to find whatever mismatch of clothing and/or flair I could get my hands on, grabbed a backpack full of water, sunscreen, and PBR and hopped on my bike. This, my friends, is the beginning ritual for thousands of beer enthused, fun lovers all around the country when New Belgium Brewery's Tour De Fat rolls into town.
Fort Collins, Colorado is fortunate to not only have a ridiculous amount of local breweries, but some of the best in the country. Heading the microbrew wars around here is New Belgium, and they know how to show it. Each year, the brewery puts on a massive party for cities around the US with the heart of it in the college town Fort Collins. It starts with a bike parade where 20,000 ridiculously clothed bicycle-riding lunatics (morning drinkers) participate in clogging the city streets for a spectacle that lasts hours. Residents flock to their porches with beers in hand to enjoy the show, and to partake in one of the most recognizable parties in the beer industry.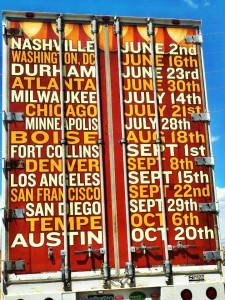 After the parade comes the carnival-esque celebrations with multiple stages, food vendors, giant Jenga, and a multitude of games and activities to participate in. And plenty of beer to drink too (who doesn't love to soak in the sun as well as a splash of
Sunshine Wheat
at 10am?).
Songs, dances, food and drink, and more fun than you can shake a stick at, is the name of the game at Tour De Fat. Even better is that this year's festivities are for a good cause:  Fort Collins Tour alone raised close to $100,000 to benefit the Fort Collins Bike Co-Op and other organizations to help sustain the bike-loving culture the city is famous for.
If you like getting your drink on in the morning, spending all day in the warm sun with thousands like minded folks while carrying the party on until the late evening, then Tour De Fat is for you. And while Fort Collins may be the home town and headquarters, that doesn't mean it's staying there: Tour De Fat is coming to 15 cities in 2012. The next stop is this Saturday in Denver, CO.  So check the schedule, find your tutu and/or cape, and grab a drink. Until next year, beer lovers!
Tour dates for the remaining six cities can be found at New Belgium's website including details on performers, ways to donate, and how to get involved.