No Comments
Labor Day Fall Beer Preview Ultimate 6er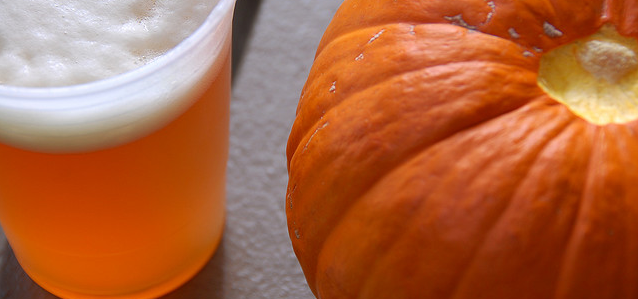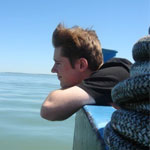 In the club of so-called rich countries around the world, workers in the United States put in more hours on the job than any of their peers (source: OECD). The U.S. also consistently ranks as one of the most productive workforces in the world. Although American productivity has recently fallen from historical highs (due to more hours/strain put in at the job during the global economic/financial crisis), there is no question about the effort we put in relative to others around the world. Even more important, then, that we force ourselves to carve a vacation day each September to save each other from our otherwise hectic lives. With a nod to how hard we've all worked over the past several years and an eye towards the glorious Fall and its sporting festivities, here's an Ultimate 6er to get us going with some delicious fall beer this September.
Uinta Punk'n
Fall, as a season, is predominated by its sights and its aromas. The visual spectacle of leaves turning and the first mountain snows, I find, are accompanied so gracefully by its earthy and rootsy smells. As such, I wanted to start the 6er with Uinta's Punk'n. My favorite of the pumpkin ales, Punk'n is a microcosm of Fall. Its look and feel are reminiscent of the changing season. While the warm amber color ale gives off a strong pumpkin aroma, its flavor is smartly muted, with hints of cinnamon, nutmeg, clove and cardamom starring. Earthy and not synthetic, Punk'n  isn't overbearing in its Pumpkiness, which I really appreciate.
Bear Republic Hop Rod Rye
A bit lesser known than its sibling, Racer 5, Bear Republic's Hop Rod Rye deserves more praise. The beer produces a rich mahogany color and beautiful white head. Its flavor profile is blue collar; the beer's spicy, earthy rye malt contain the aromatics and bitterness of the hops, producing a full-bodied, crisp flavor profile. Better enjoy this beer after work…at 7.5%, you won't feel its booziness hit your cheeks for a good 15 minutes or so.
Wynkoop B3K
Not well known outside of Colorado, Wynkoop Brew Pub (founded by Colorado governor John Hickenlooper) has produced several stellar beers over its nearly 25 year history. I recently enjoyed its B3K for the first time while playing golf with fellow PorchDrinking.com writer Chase Parker (input link). B3K, Gold Medalist at the 2008 Great American Beer Festival (GABF)and Bronze Medalist at the 2011 GABF, is a Schwartzbier and follows in the line of other award-winning beers that the brewery has produced.  What I enjoy about this particular Schwartzbier is how well-balanced it is. Its malt has been properly roasted, neither underwhelming with an under roasted wet leaf malt flavor, nor overbearing with burnt smoky notes. The beer's hops are also kept in check, allowing for a rather clean and simple medium body flavor that'll pair well with your grilled and smoked goodies at your upcoming football tailgate.
Fuller, Smith & Turner, PLC (Fuller's) Extra Special Bitter (ESB)
The onset of fall parallels the beginning of other important sports seasons around the world. European soccer kicks into high gear in September, and a smart blue collar choice to enjoy with mashers and bangers in the morning is a Fuller's ESB. A lesser known brew style here in the States, English Pale Ales or Special Bitter beers are something of a misnomer. While they conjure images of pale Anglo-Saxons with poor dental hygiene sporting bitter beer faces, the style is actually a bit milder than standard India Pale Ales (IPA). Fuller's ESB is actually unique to the company. While other breweries and brew pubs have co-opted the ESB name here in the States from Fuller's, there is actually no distinct ESB style. What I like about Fuller's ESB is that it is more malty and less hoppy than other English Pale Ales. This unique style produces a more colorful look than its peers or other Pale Ales, allowing it to fit in easier during the Fall. Fuller's ESB can be rather difficult to find on tap. I have no problem getting it though in the mornings for EPL at Three Lions in Denver (insert link).
Great Divide Hoss
One of my favorite rye beers, Great Divide's Hoss epitomizes Fall. Before you try a Great Divide Hoss this season, check out the image on the bottle. Encircling the beer, Great-Divide has placed an image of a plaid-adorned lumberjack cutting down trees. For me and many drinkers of the beer, perception then becomes reality. The beer pours a deep ruby amber, not unlike the color that maple trees turn late in the season or the lumberjack's plaid jacket. Its flavor is distinctly earthy, with bits of spice and caramel. Although the beer has strong rye aromatics, rye doesn't overwhelm the palate. In doing so, Hoss retains a crispness that escapes other Marzen peers who drown the taste buds with flavors tantamount to cereal, bread and wet leaves.
Deschutes Mirror Pond American Pale Ale
A Fall classic, Deschutes' Mirror Pond is an homage to how the Pacific Northwest does a Pale Ale. Uniquely citrusy and hoppy for a Pale Ale, Mirror Pond is a great pick-me-up for a rainy tailgate. At only 5% Abv, however, the beer really is an anyplace, anytime choice for the everyman and everywoman. Medium body, but full of flavor, Mirror Pond has garnered numerous accolades over the past several years, including a Gold Medal at GABF 2010. Deschutes has allowed the beer's Cascade hops to really shine through. Hopefully, we will start seeing Deschutes beers move east of the Mississippi over the next couple of years.