No Comments
Pacific Northwest GABF Regional Breakdown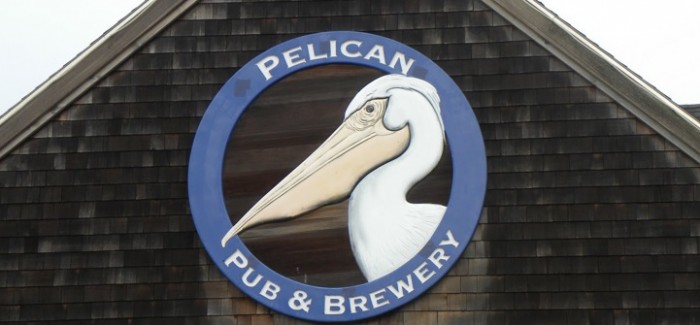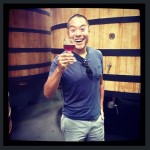 Pacific Northwest (AK, OR, WA)
The Pacific Northwest – land of salmon, mass-consumer coffee, towering evergreens, and rocky, rainy coast lines. And, not surprisingly, a rich craft beer community. From the rugged mountains of Alaska, to the coastline communities of the Puget Sound to fixie riding hipsters of West Burnside, the Pacific Northwest offers up some of the Nation's most recognized craft beer names with new breweries continuing to pop up in small towns and large cities alike. Here are our favorites that we'll be attending at the Great American Beer Festival.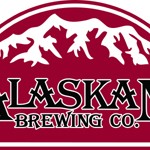 Alaskan Brewing Company – Juneau, AK
Coming all the way from Juneau, Alaskan Brewing company holds the record for most award-winning beer in Great American Beer Festival's history. Alaskan Smoked Porter has won 18 medals since 1988. Make sure to try it and look out for these other beers:
Amber
Pale
IPA
Smoked Porter 2011
Winter Ale
Birch Bock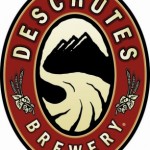 Deschutes Brewery- Bend, OR
Deschutes Brewing has been a staple in the craft beer scene. In 2011, Deschutes won three medals to bring their total GABF medals to 39. For this year, look for some of your favorites and a few specialtiy beers at their booth. We are most excited for the Plum Line Sour Ale, light bodied sour ale that is aged on plums.
Mirror Pond Pale Ale
Black Butte Porter
Chainbreaker
Obsidian Stout
Twilight Summer Ale
Black Butte XXIII
The Abyss 2011
King Cone Fresh Hop Ale
Jubel 2010
Plum Line Sour Ale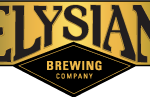 Elysian Brewing Company- Seattle, WA
Pumpkin is the name of the game with Elysian Brewing they have brewed 13 different ones this year. At GABF they will be pouring two of them, Dark of the Moon, a 2010 silver medal winning pumpkin stout, and The Great Pumpkin, an imperial pumpkin ale. Also, Elysian will have several of their beers featured at Falling Rock on Wednesday, October 10th from 3 to 5pm.
Dark of the Moon
Great Pumpkin
Space Dust
Saison Poivre
Peste- a Chocolate Chili Ale part of their Apocalypse Series
Pro Am- L Ralph Hubbard
Hopworks Urban Brewery- Portland, OR
An all organic brewery, Hopworks is a treat you do not see in Colorado or far outside of the Pacfic Northwest. Hopworks has been brewing since 2007 and they have some of the best hop forward beers on the market. We are most excited for the Ace of Spades, Imperial IPA.
Hopworks IPA
Hub Lager
Abominable Winter Ale
Red Card- Session Pale Ale
Ace of Spades- Imperial IPA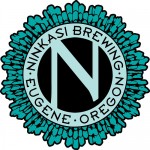 Ninkasi Brewing Company- Eugene, OR
The brewers at Ninkasi believe that Balance and Drinkability are the two most important words in brewing. From Double IPA's to Munchner Helles Lager they strive to create flavorful, imaginative, and consistent beers that inspire us all to participate in the many great aspects of human civilization! Look for the hop bomb, TriceraHops and the holiday ale, Sleigh'r as they will not disappoint.  Ninkasi will also be at the Oregon Brewer's Guild Booth pouring on Saturday. In the morning session on Saturday- Total Crystalation- Total Domination dry hopped with Crystal Hops.  In the evening session on Saturday- Smells Like Purple- Pale Ale fresh hopped with Meridian Hops
Radiant- Summer Ale
Sleigh'r- Winter Seasonal Dark Double Alt
Lady of Avalon- Munich Style Dark Lager
Total Domination IPA
TriceraHops- Double IPA
Total Crystalation
Smells Like Purple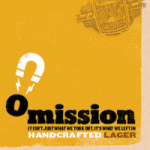 Omission Brewing Company- Portland, OR and Harvester Brewing- Portland, OR
If that tasty little thing, gluten, hurts your tummy then we are sad to say that the Great American Beer Fest may not be the place for you but wait there are 2 breweries that will be bringing the beer sans gluten. Omission and Harvester brewing both specialize in Gluten Free beers. Look to taste The Harvester IPA and Omission Pale Ale. They both may surprise you.
Omission Pale Ale
Omission Lager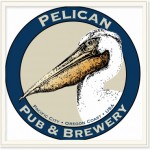 Pelican Pub and Brewery- Pacific City, OR
Pelican Pub and Brewery located in the small town of Pacific City, OR has a few GABF medals underneath its belt include 2 small brewpub of the year followed by large brewpub of the year. We are excited for the Kiwanda Cream Ale, one of the country's most celebrated and decorated cream ales. Always look for Pelican to impress as you will not find these beers in the Colorado area.
Kiwanda Cream Ale
MacPelcian's Scottish Style Ale
Silverspot IPA
Doryman's Dark Ale
Surfer's Summer Ale
Rogue Brewery- New Port, OR
Rogue is legendary in the Pacific Northwest, Voodoo Maple has been raved and ranted about over and over again, but their lineup is complete and fantastic.  Try any and everything from Rogue!