No Comments
Event Recap | Terrapin Beer Co. Hop Harvest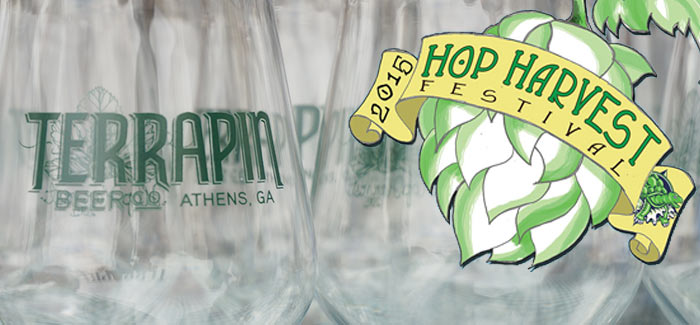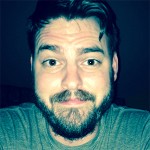 The 2015 Hop Harvest at Terrapin Beer Company was fantastic. The festival was full of splendid brews, wonderful local merchants, delicious food and a whole lot of friends from Terrapin! 
Terrapin Beer Co. hosts two big festivals every year. Their Anniversary Carnival, in April, and the Hop Harvest Festival, which was just a few weekends ago, on October 24. This event is centered around the harvest of fresh hops that are used to make some amazing beers for the carnival and So Fresh, So Green Green. This year's Hop Harvest featured some amazing experimental, seasonal and barrel-aged variant brews. Most importantly, it was a great time with the Terrapin family and friends!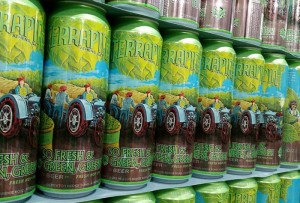 Cask ales, barrel aged variants, instantaneous dry hopping and the Hop Harvest's signature beer, So Fresh & So Green, Green were among the many poured at the festival. Terrapin brews up So Fresh & So Green, Green with a different recipe every year and releases it at their Hop Harvest Festival. Shortly after the festival, So Fresh & So Green, Green arrives on shelves throughout Terrapin's distribution network. 2015 was the first year that So Fresh & So Green, Green was available in cans, and tallboys at that!
There were 12 cask beers brewed for the event. All of which used Golden Ale as their canvas to which Terrapin added different hops. Half of them were hopped with experimental hops. Few ever complain when the chef is experimenting in the kitchen and far fewer do when the brewmaster is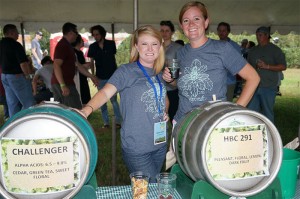 experimenting in the brewhouse! If you've wanted to explore variations in hop flavor and aroma, this was the place to be. Some yielded aggressive hop bitterness while others had a more savory cheese like aroma. The remaining 6 casks used Golden Ale with the addition of each of the 6 hops used in this year's So Fresh & So Green, Green (Amarillo, Challenger, Citra, Centennial, Simcoe, and Equinox).
A few fan favorites made a reappearance at the festival. Guano Loco Ancho Brownie Ale, a spiced up brown ale, and French Toasted Wake-n-Bake, a variant of their seasonal Oatmeal Stout, were among the most popular to be poured at the event. A handful of barrel aged brews were available, some were familiar and others made just for the event. A red wine barrel aged iteration of Maggie's Peach Farmhouse ale called Peaotch was my favorite out of the barrel aged series. A less commonly used beer style for barrel aging in a wine barrel, also less common than bourbon or whiskey, was a refreshing take on the category.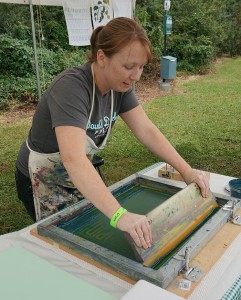 As par for Terrapin events, there was plenty of support for and from local Athens' based organizations and vendors. This year's beneficiary was Dogwood Alliance, a non-profit organization that educates businesses and the public about sustainable logging practices and promotes the conservation of Southern forests. Terrapin Beer Co. directly donated $5.00 from each tour voucher sale to Dogwood Alliance. Double Dutch Press made their regular appearance with plenty of goodies to purchase and bring home. They were also assisting visitors in making their own screen print of the Hop Harvest's official poster. I love this vendor, as you can tell by my growing hand-towel collection! My_Athens was on site providing "I was there!" photos with the official Terrapin Hopsecutioner Can Car. They are an Athens based social enterprise founded in 2013 to promote and celebrate Athens through photography, stories and local events by utilizing social media and other more traditional media forms. Most surprising was the Hack-a-thon presented by The Hatch. Another Athens' based organization, The Hatch provides a Makerspace for anyone with an idea, some inspiration and a lot of initiative. Basically, it facilitates creativity and production for artists, designers, inventors and innovators by providing a work space and a community to accomplish anything; even if that anything includes taking a barrel and dropping a go–cart frame before converting that barrel into a hot tub that is heated using flame throwers on that back… Yes, that was there.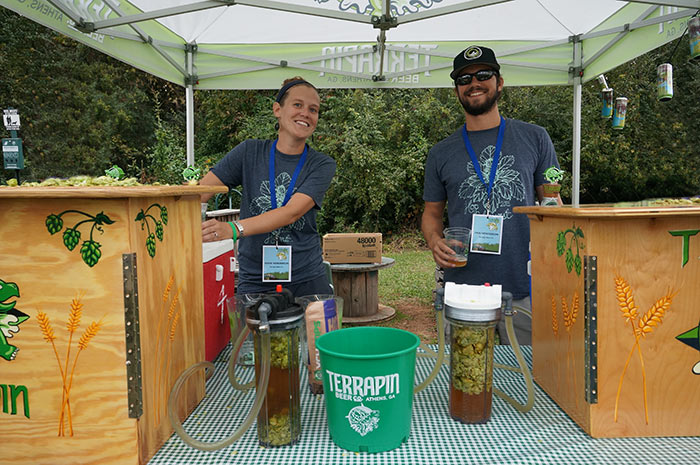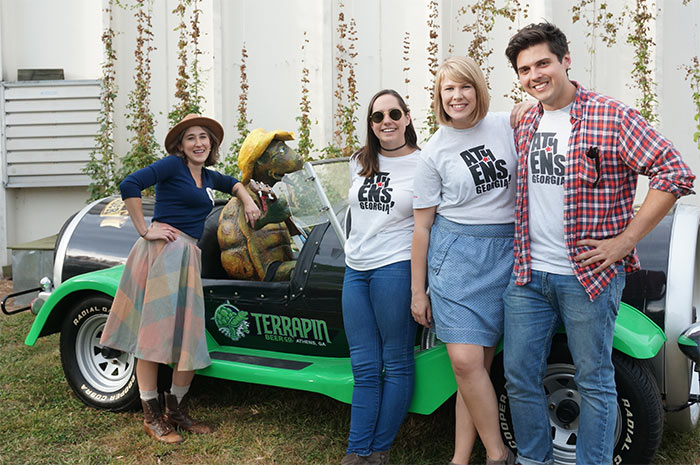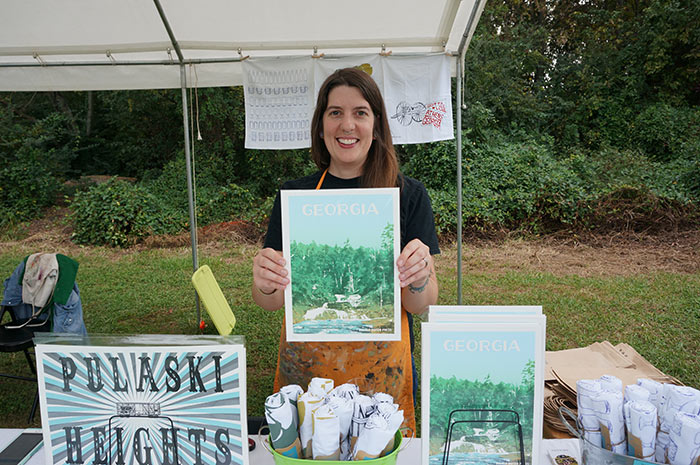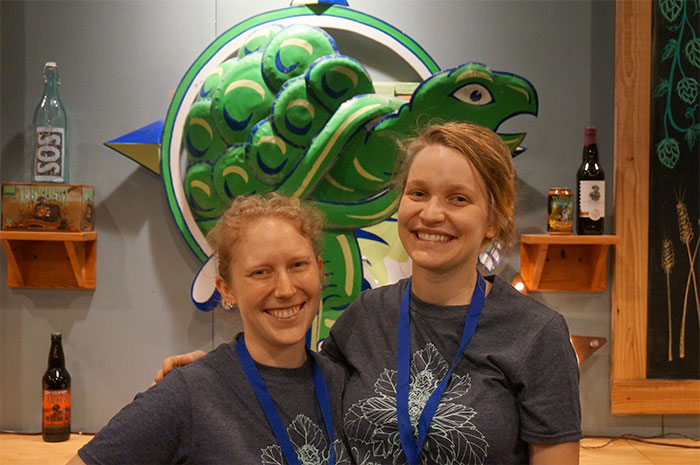 ---