No Comments
Terrapin Beer Co. | Blueberry Thyme Saison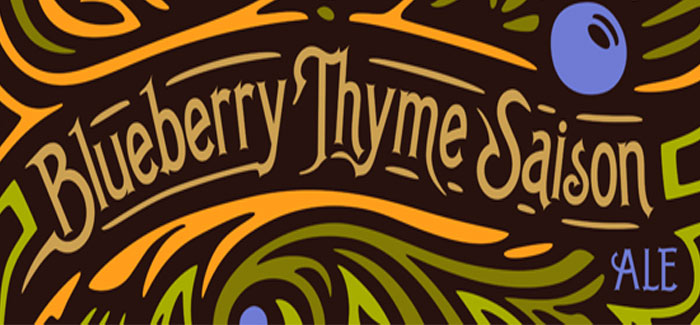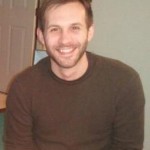 ABV: 9.1% | IBU: 22
We're well into summer in the southeast United States. That means it's hot, sticky and, depending on your locale, it can be pretty miserable outside. What better way for a beer fan to fight the oppressive heat and humidity than with a bright new brew? Let me assure you, there is no better way. This one comes all the way from Athens, Georgia, and the famous Terrapin Beer Company.

The Blueberry Thyme Saison, a limited edition brew exclusive available summer 2017, was released a few weeks ago, at the advent of summer. If you missed the initial release, don't worry, there are still several weeks of summer left to track down a bottle. Until then, maybe my impressions can tide you over.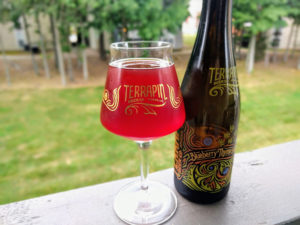 First, let's take a moment to appreciate the beautiful bottle and its accompanying glass. The green-brown-blue color scheme and the swirling design illustrates the spirit of the beer well; while the long stem of the glass and the gold stenciling convey a sense of richness. Together these features elevate my initial expectations of the beer. Fortunately, my expectations were exceeded. Before I taste it, I can't help but remember past experiences with blueberry beers. Some are cloying, unbalanced and overwhelming. Terrapin's take is none of these.
It pours a reddish-purple, almost a translucent wine color. Really, it's exactly what you might expect from a beer brewed with blueberries. Whatever foam there is dissipates readily leaving patchy spots and a white ring around the glass. The scent gives off a sweetness, no doubt from the blueberries and malt, as well as a warmth from the thyme and an earthiness ever-present in the saison style. When it comes to taste, Terrapin's Blueberry Thyme Saison follows through on their promises. You get the (slightly) tart sweetness from the blueberries balanced by the thyme and alcohol, as well as a bit of hop bitterness.
From the seasonal fruit to the earthy herbs and the boozy warmth, Terrapin's Blueberry Thyme Saison is an exemplary summer-time ale. One last suggestion: serve chilled, to take the edge off of everything. Cheers!
---