No Comments
SweetWater Brewing Co. | Second Helping IPA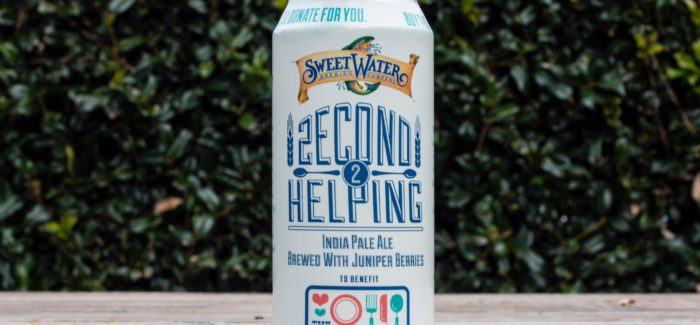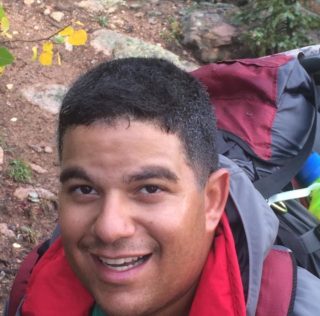 SweetWater Brewing Company's latest limited release, Second Helping, is on the surface an interesting IPA, but it also shows a community focus. "Buy this brew, we'll donate for you" is printed around the top of the can, but dig deeper and you'll see they mean it! SweetWater Brewing Company takes their community focus seriously by donating 100% of their profits from Second Helping to The Giving Kitchen charity.
Second Helping is beautiful to look at. A radiant, copper color with a frothy, white head invite you to smell and taste SweetWater's limited offering. Second Helping's aroma is delicate and floral with an almost elder-flower presence. There is some lemon peel and pine needle notes to the aroma as well, but neither scent dominates the other.
Second Helping's taste is complex but not muddled at all. Right at the front, I get the same floral characteristics that echo the aroma. The bitterness builds slowly, hitting its peak smack in the middle of the sip; as the bitterness washes away, the malts shine in the finish. The citrus that was present in the aroma doesn't come out in the flavor, but Second Helping instead presents notes that remind me of a nice gin and tonic. The juniper berries in Second Helping are not overpowering, instead they seem to be just enough to play off the character of the hops. The finish of the sip is a long and clean complement of bitterness, and just enough malt to avoid letting the hops get medicinal. Second Helping is super drinkable even at 7.4% ABV. I found myself quickly finishing the can.
https://www.instagram.com/p/Bdhr8DnHG02/?hl=en&taken-by=sweetwaterbrew
Second Helping has a purpose beyond just tasting good. 100% of the profits from sales of Second Helping go to The Living Kitchen charity. It's great to see a company like SweetWater using their position and success to bring attention to a great cause. It is easy to describe a company as community focused, but often executing on that ideal is not always as easy. SweetWater, by directing profits from Second Helping to The Giving Kitchen, shows through their actions what community focus is all about.
The Living Kitchen charity is designed to help employees of the service industry through financial hardship. As consumers, we often go enjoy a meal and rarely think about the people behind that meal. Many who have worked in the restaurant industry can attest to how tough it really is to make a living in the business. A charity like The Living Kitchen could be the bridge across tough situations that can help people and their families continue to thrive in our communities. Beyond the mission itself, The Giving Kitchen values you as supporters by being as absolutely transparent as possible. Their website clearly details that 75% of their budget goes towards directly supporting program expenses, and only 10% goes towards administrative expenses. It is really easy to support a program that is not only well-run and transparently operated, but also so dedicated to their mission. Go find SweetWater Brewing Company's latest limited release Second Helping, because you can feel good about your impact to your community while enjoying a great beer.
---