No Comments
New Belgium Brewing Company- Fort Collins, CO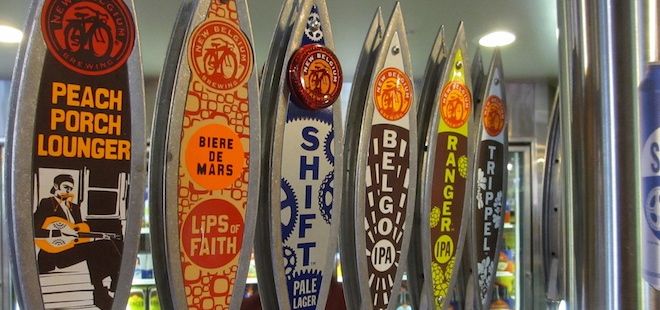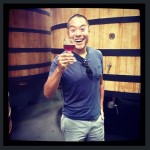 New Belgium Brewery was where it all began. It was in those same recycled bike framed bar stools in New Belgium's tap room that I first embarked on my own journey into craft beer.
Virtually every Friday afternoon my buddy Cody and I would duck out a bit early and delve into the wide world of brew. It was here that I discovered my first sour. What the hell?! This beer, La Folie tastes like liquefied shock tarts! How is this possible?!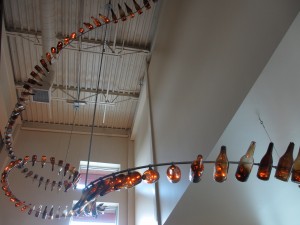 It was in these environmentally conscious brewery tours that I feel in love with the culture of beer and the social impact a brewery can have on its environment. It was in the bustling taproom that we were sacrilegiously introduced to blending Tripel and Mighty Arrow. And it was in that same taproom that Cody and I managed to find celebrity doppelgangers for Lenny Kravitz, Mel Gibson, and most horrifying of all a female Ben Franklin.
New Belgium might as well be Disneyworld for adults. It boasts the best brewery tour I've ever gone through. On these tours visitors are given an insight into the employee first philosophy, which includes shared ownership in the company and in turn guarantees that everyone in the NB family truly invests into their product. Employee perks also include a free cruiser bike after one year of employment.
New Belgium also focuses on promoting biking which rings true from the bike stands they've installed throughout the city, all the way down to their flagship Fat Tire. The amber ale got it's name when co-founder Jeff Lebesch took a bike trip through Belgium on his own beer awakening. Similarly employees are also treated to a trip to Belgium to find their own inspiration after their fifth year with the company.
Perhaps the only thing more impressive than company culture is the beer itself. Their full time lineup features a solid stable including Blue Paddle, a crisp flavorful pilsner that truly puts the Budweisers and Coors to shame. Ranger IPA is one of the best straight line IPA's I've ever had, and Fat Tire has reached celebrity status, so much so that people often confuse the beer for the actual name of the brewery. Sunshine is a tremendously easy to drink wheat, 1554 is a unique chocolate-y black ale. Abbey and Trippel round out a full flavored strongly Belgian inspired group. NB's seasonals don't drop off either. The Red Hoptober, Snowday and Dig all offer differing hoppy elements that mix well with their malty base.
But perhaps the coolest element is their Lips of Faith series. These tend to be beers of the think outside the box variety and feature the likes of Cocoa Mole, Biere De Mars, Super Cru, Super IPA, Fresh Hop, the appropriately named Peach Porch Lounger, and one of my favorites Tart Lychee.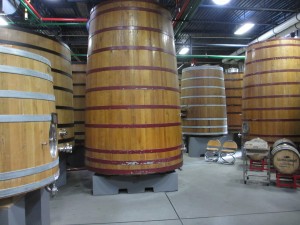 New Belgium's foray into sours has spun off fantastic creations which include Tart Lychee and La Folie, but also more recently their Kick and Clutch. These are a result of their massive barrel aging facilities, which utilize massive oak barrels called Foeders. Those Foeders used to store wine but now serve as the perfect bacterial environment for sours. It's not common knowledge, but all of NB's sours are actually blended from a base of either Felix for their lighter sour beers which is the case for Tart Lychee, or from Oscar which is the base of their darker sours such as La Folie. And in a rare release, New Belgium will include NBB Love Felix at this year's GABF booth.
If you happen to come into town for the festival and find a little extra time on your plate, New Belgium is a MUST visit experience. It showcases the perfect example of how craft beer can grow, and still maintain the social responsibility, employee focus, quality product and fun associated with most nano breweries.
What they'll be pouring:
Shift
Fresh Hop Ale
Peach Porch Lounger
Ranger IPA
Red Hoptober
Belgo IPA
Tart Lychee
NBB Love Felix
La Folie
Abbey
---