No Comments
Mid-Atlantic, Midwest, and New England GABF Regional Breakdown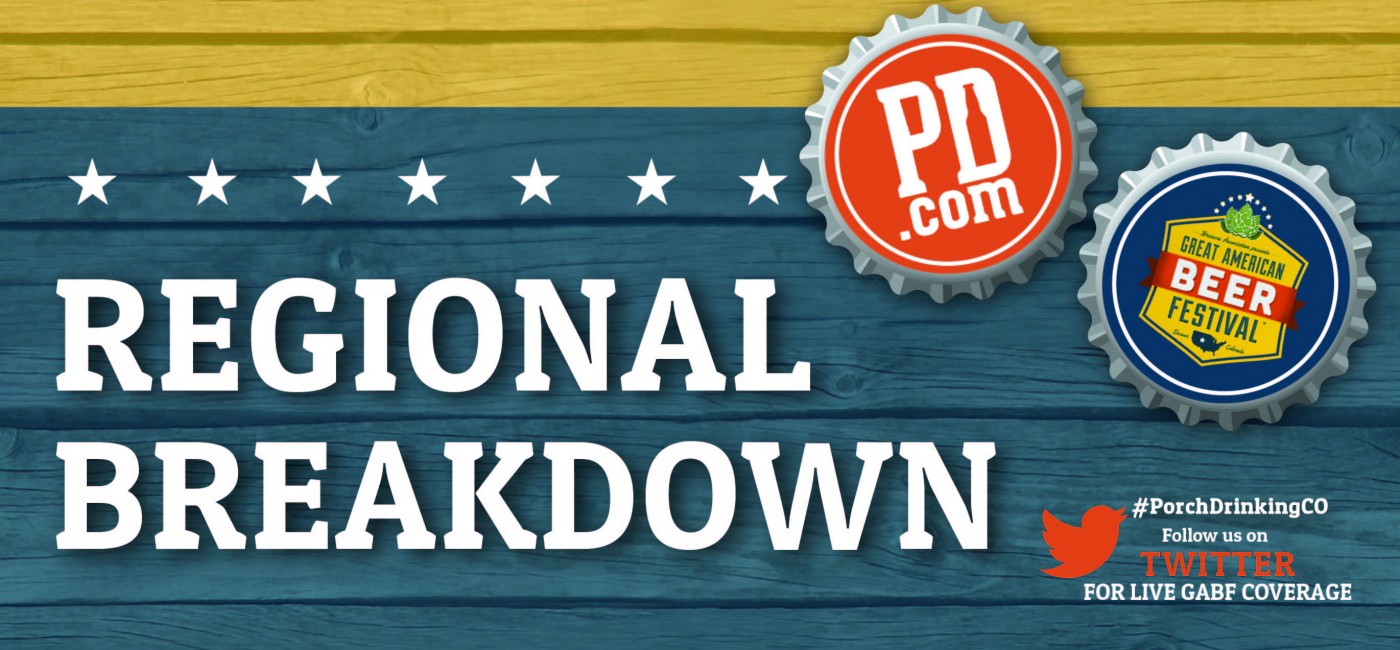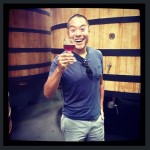 Today we continue our regional coverage by breaking down the Mid-Atlantic and New England Regions.  All of these are smaller regions which is why we decided to group them all together, however what they do have to offer packs a punch.  With the likes of Ommegang, DogFish Head, Surly, Boston Beer and Allagash, these are can't miss regions!
Mid-Atlantic (CT, DE, DC, MD, NJ, NY, PA, VA, WV)
Brewery Ommegang- Cooperstown, NY
Ommegang Witte
Ommegang Hennepin
Ommegang Belgian Independence Day Trippel
Ommegang Rare Vos
Ommegang Biere D'Hougoumont
Ommegang Scythe and Sickle
Ommegang Abbey Ale
Ommegang Three Philosophers
Ommegang XV Anniversary Tripel
D.C. Brau Brewing- Washington D.C.
The Public American Pale Ale
The Citizen Belgium-Style Ale
The Corruption IPA
Penn Quarter Porter
Oak-Aged Penn Quarter Porter
On the Wing of Armegeddon Imperial IPA
Your Favorite Foreign Movie Patersbier.
The Dogfish Head Craft Brewery- Milton, DE
Choc Lobster
Chateau Jiahu
Midas Touch
Noble Rot
Sah' Tea
Palo Sanot Marron
World Wide Stout
Indian Brown Ale
Hot Thoup
Positive Contact
Saranac Brewery- Utica, NY
Saranac Pumpkin Ale
Saranac Wet Hop IPA
Lake Placid IPA
Flying Bison Aviator Red
Saranac White IPA
Troegs Brewing Company- Hershey, PA
The Mad Elf
Perpetual IPA
Hopback Amber Ale
DreamWeaver Wheat
Troegenator Doublebock
Victory Brewing Company- Downingtown, PA
Prima Pils
Festbier
Summer Love Ale
Headwaters Pale Ale
Ranch DIPA
Helios
Golden Monkey
Storm King Stout
Weyerbacher Brewing Company- Easton, PA
 Double Simcoe
Sour Black
Imperial Pumpkin Ale
Merry Monks Ale
Blithering Idiot
Midwest (IA, KS, MN, MO, NE, ND, SD, OK)
Boulevard Brewing Company- Kansas City, MO
Unfiltered Wheat Beer
Saison-Brett
Reverb Imperial Pilsner
Tank 7
Collaboration No. 3 Stingo
Double-Wide I.P.A.
COOP Ale Works- Oklahoma City, OK
Wild Wheat Wine
F5 IPA
Native Amber
Gran Sport Porter
DNR
Free State Brewing Company- Lawrence, KS
 Copperhead Pale Ale the first of their flagships, Copperhead is an American pale featuring Columbus, Cascade, Chinook, and Centennial hops, balanced with a generous portion of English malt.
Ad Astra the second of their flagships is the first legal beer brewed in Kansas since Prohibition, a roasty, chocolaty Amber hopped with Fuggles.
Octoberfest is the #2 rated Octoberfest in the world on Ratebeer and was named the best Octoberfest in America by Draft Magazine.
Ironman Imperial Stout is an Imperial Stout that blends American and British Stout traditions. Roasty, complex, hoppy, and delicious.
C4 Imperial Black IPA features Columbus, Centennial, & Citra hops and Carafa Malt (hence the C4) in a bold Black IPA exploding with hop flavor and aroma.
Summit Brewing Company- Saint Paul, MN
Summit Pilsener
Summit Oktoberfest
Summit Extra Pale Ale
Summit SAGA
Summit Unchained 10 Belgian Style Abbey Ale
Surly Brewing Company- Brooklyn Center, MN
Coffee Bender
Pentagram
Smoke
Hell
New England (CT, ME, MA, NH, RI, VT)
Allagash Brewing Company- Portland, ME
With a past silver medal, Portland's Allagash Brewing Company is trucking down from Maine with five beers for this year's Great American Brewing Fest.
Allagash is pouring…
Allagash White | Belgian Wheat Beer | 5% ABV
Allagash Fluxus | Rye Beer | ABV varies
Allagash Curieux | Bourbon Barrel-Aged Strong Ale | 11% ABV
Resurgam | Silver medal at the 2010 GABF and Latin for "I shall rise again" | 6.6% ABV
Vrienden | Made in collaboration with New Belgium Brewing in Fort Collins, CO | 9.2% ABV
Boston Beer Company- Boston, MA
Samuel Adams Boston Lager
Samuel Adams Octoberfest
Samuel Adams Norse Legend
Samuel Adams Cinder Bock
Samuel Adams Double Bock
Samuel Adams Cream Stout
Samuel Adams Fat Jack
Samuel Adams Utopias 2012
Samuel Adams New World Tripel
Red Hook Brewery- Portsmouth, NH
Wit
Longhammer IPA
Ben Harris Beer
ESB
Pumpkin Porter
Shipyard Brewing Company- Portland, ME
Shipyard Export Ale
Shipyard Monkey Fist IPA
Old Thumper
Shipyard Pumpkinhead
Smashed Pumpkin
Sea Dog Blueberry Wheat
Smuttynose Brewing Company – Portsmouth, NH
Gunning for Medium-Sized brewery of the year, Smuttynose comes to the table with 8 beers and three previous gold medals. They're also featuring Old Brown Dog and Smuttynose IPA at the Farm-to-Table Pavilion.
Previous Golds by Beer and Category
2001 for Robust Porter in Robust Porter
2005 for Wheat Wine Ale in Other Strong Ale
2011 for Wheat Wine Ale in Other Strong Beer
The brewers also won a silver in 1989 for Old Brown Dog while brewing at Northampton Brewery
They'll Be Pouring…
Smuttynose Baltic Porter | Category 43 Baltic-style Porter | 9.36% ABV
Smuttynose Robust Porter | Category 75 Robust Porter | 6.18% ABV
Vunderbar Pilsner | Category 26 A German Pilsner | 5.1% ABV
Smuttynose Wheat Wine Ale | Category 13C Wheat Wine Ale | 11.87% ABV
Smuttynose Winter Ale Category 72 – A Belgian-Style Dubbel Ale | 5.83% ABV
Also in the Running…
Smuttynose Imperial Stout | 81B American-Style Imperial Stout | 9.98% ABV
Smuttynose Really Old Brown Dog | Category 83A Old Ale | 10.08% ABV
Homunculus | Category 18 Belgo-American Ale | 9.82% ABV