No Comments
WeldWerks Brewing | Peanut Butter Cup Achromatic & the Pastry Beer Debate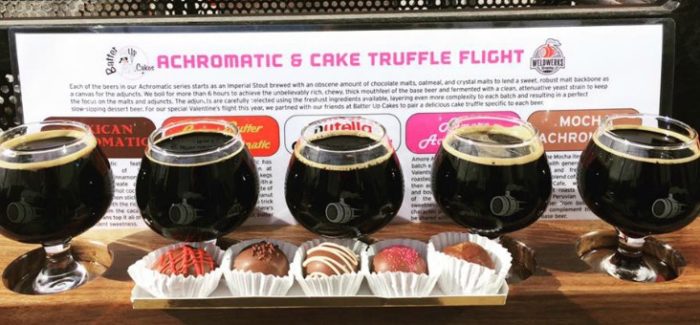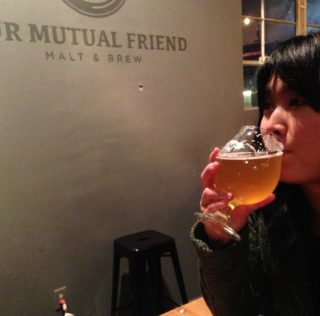 Lately, there has been quite a few articles about the rise of pastry stouts and why this is a problem, such as this recent article from the Chicago Tribune that argues we're forgetting what beer tastes like. In case you did not know, a pastry stout is beerspeak for liquid dessert. Most often, pastry stouts include cacao nibs, vanilla, coconut and other adjuncts that help enhance the stout to emulate sweet treats.
The pastry stout debate, IMO, is moot. As craft beer continues to diversify, so do our taste buds. What is beer supposed to taste like nowadays? The answer is no longer "hoppy," but subjective. It could be barrel-aged and malty, super hazy or fruity. The craft beer landscape is vast and  ever-changing, with new hop varieties, ingredients, and techniques that pop up every day. Whether you're a Reinheitsgebot beer purist, or you prefer your beer to taste like a chocolate bomb, the beauty of craft beer is that there is something for everyone. And pastry stouts, much like other styles of beer, if done well, are fantastic. WeldWerks Brewing's Peanut Butter Cup Achromatic Imperial Stout is one such example.
Beer That's Worth the Buzz
While WeldWerks has received accolades for more classic styles, the brewery is no stranger to perfecting so-called trendy beer styles. Juicy Bits is one of the most sought-after New England IPAs in the state and Medianoche had long lines at GABF this year with folks clamoring for a pour of the bourbon barrel aged imperial stout which also garnered a GABF gold medal victory in the Barrel-Aged Strong Stout category. WeldWerks also has an immensely popular Achromatic series, a rotating series of imperial stouts brewed with dessert adjuncts, in which releases have a 4-bottle limit and often quickly sell out.
https://www.instagram.com/p/Baxu9i2j1Pu/?taken-by=weldwerksbrewing
I recently spoke with Weldwerks' director of operations Kristin Popcheff about the popularity of their Achromatic series. "Like our Medianoche, the base beer is brewed with the specific adjunct that we intend to use in mind," said Popcheff. "Releases fluctuate but all in all, we will do about ten a year with some repeats and some new guys."
The list of adjuncts brewed with imperial stouts for this series include: chocolate, coconut, coffee maple, mocha, peppermint, nutella, s'mores, cookies and cream, and of course peanut butter cups. The latter, I was lucky enough to sample not once but twice.
https://www.instagram.com/p/Ba9W98Gjwvf/?taken-by=weldwerksbrewing
Peanut Butter Achromatic Imperial Stout
9.7% ABV
Peanut Butter Achromatic Imperial Stout includes cacao nibs from TCHO Chocolate out of Berkeley, more than 8 lbs per barrel of peanut flour, and more than 10 lbs per barrel of Reese's Peanut Butter Cups.
The head has a rich toffee hue and the aroma is hundred percent sweet peanut butter. A slight bitterness from the cacao nibs help round out the sweetness of the peanut butter cups—you're left with lip smacking remnants of the imperial stout that will have you yearning for more.
"We know a lot folks are making a drive to come out to Greeley so we want to make it worth their while," said Popcheff.
WeldWerks often times a specific Achromatic release to a holiday—Peanut Butter Achromatic happened to release around Halloween so sadly if you're looking for it, it's all gone but maybe, hopefully, it'll make a reappearance next year. With the Achromatic series, it's clear that Weldwerks is having fun brewing beer that pays homage to some of our favorite desserts. So throw caution to the wind and just enjoy it!
Feature image from Weldwerks, via Facebook (edited)
---