No Comments
College Basketball Preview – Mid-Majors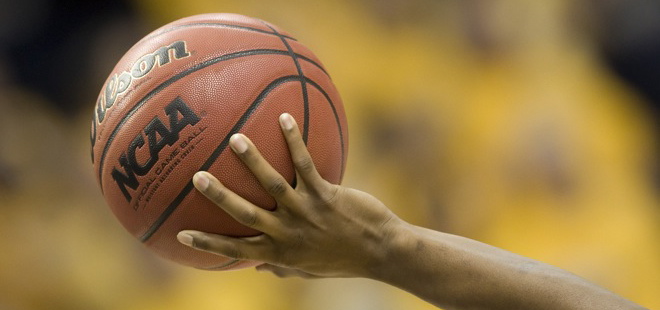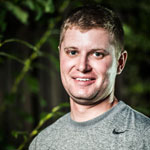 Anyone who plays fantasy baseball with me knows I love creating ridiculous spreadsheets that use a combination of prior years' statistics and current year player rankings to illustrate why my team will destroy theirs again that year. I considered doing something similar for this quick look into the best of this year's mid-major college basketball teams. I thought that maybe by looking at the 19 teams from mid-major conferences who have reached the Sweet 16 or better in the past five years, we could see in the statistics some similar factor that made them successful—maybe turnover margin, three-point percentage, total defense, and free-throws taken and made per game—and use that knowledge to help predict which teams this year are constructed to allow for success in those same facets of the game. But considering the number of teams, number of variables, and that we really don't need a Nate Silver-like level of precision with our predictions here, I'll leave that up to you all, and rely on old-fashioned, always reliable gut instinct. Without further ado, here are six teams that Dickie V may be screaming are "Awesome Baby!!!" throughout the year, and especially come tournament time.

Murray St.
Just getting a ticket to the Dance isn't a given for Murray State this year despite the fact that they've made it the past three years thanks to the addition of Belmont to the Ohio Valley Conference. They do have one important factor in their favor, though—they have arguably the best pure scorer in the country. Isaiah Canaan is the type of guard that can absolutely go off in March and at any time create instant momentum for his team to electrify a non-partisan tournament crowd. He's the best three point shooter in the country and has the quickness to blow by defenders that close on the ball recklessly as well. That's a lethal combination and teams may be forced to use  high-school defenses like the "box and one" to try to stop him.
Creighton
Ranked no. 16 in the preseason AP poll and having a legitimate player of the year candidate, Creighton certainly isn't going to sneak up on anybody this year. They absolutely have the necessary talent to match up with the big boys. Their leader is Doug McDermott, a 6'8'' forward with a very solid all-around game on the offense end. He has great touch around the basket and the ability to stretch the defense with his 49% three-point percentage. Like Kevin Love, he's very dangerous as the trail man in transition, has good rebounding instincts, and possesses the drive to do what it takes to go from a pretty good player to the nation's best.
St. Mary's
I'm sure Gonzaga is a wonderful Jesuit college with a beautiful campus in Spokane, but I'm really tired of them so let's take a peek at another team out of the always dangerous West Coast Conference. Unless convicted of the rumored recruiting violations making them post-season ineligible, it's very possible that St. Mary's could repeat as WCC champions and create some madness in the tournament. They're led by Matthew Dellavedova, a classic scrappy little white guy with tenacious defense and an often out of control offensive game that CBS falls in love with every March and tries to make into some kind of folk hero to be added to their One Shining Moment montage.  Don't know if they'll be able to repeat the successes of 2011-2012, but I'm saying there's a chance.
St. Louis
He might not be "a big Gay guy," but coach Rick Majerus is still one of the most lovable figures in college sports and to possibly miss the entire season due to heart issues could be devastating for his team. They will undoubtedly still play with the type of gritty, hard-nosed defense that Majerus has instilled as a staple of the program over the past few years which is the type of team that can really frustrate and rattle more talented squads, so I wouldn't count them out yet. Another challenge will be overcoming point guard Kwamain Mitchell absence until January, but could it be a Win One for the Gipper or Chuckstrong type of year for the Billikens? I know I'll be rooting for it.
Xavier
The Musketeers have made the Sweet 16 or better four of the last five years. Not even Tristan's almighty Kentucky Wildcats can claim that thanks to the great Billy Gillispie and his penchant for porch drinking and driving. Unfortunately, like UK, Xavier has no returning players who averaged more than 5 PPG last year, and they didn't quite replenish like Calipari did. Still, they did have a top 20 recruiting class including two 4-star recruits, and much like his predecessors Thad Matta and Sean Miller, Chris Mack has proven he can get his guys to play deep into the tournament, so I expect they'll make another run if they survive the regular season of the improved A-10 conference.
Valparaiso
Lastly, I have to include one Indiana school because of the depth of talent in the state as a whole. Indiana basketball is equivalent to Texas football and Minnesota hockey in that it's the undisputed most popular sport in the state. Old men in small town barber shops sit around dissecting the big game against those damn rednecks or rich pricks from that rival town for weeks on end. That type of passion breeds competitiveness and excellence on the field of play. Valpo's road to the Dance this year got a little easier with Butler's departure from the Horizon League, and the Crusaders are dangerous enough to do damage when they get there. With a roster made up of many transfers from big name schools, they won't be intimidated by the name on the front of the jerseys of their opponents. I look for Bryce Drew's squad to create an unexpected stir this season.
In the spirit of supporting the little guys, let's all crack open our favorite microbrews, root for the mid-majors , and watch another exciting season unfold.