No Comments
Wynkoop's Parade of Darks Welcomes Winter Dec 1st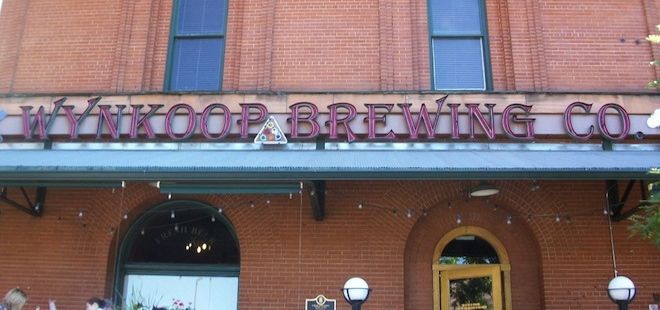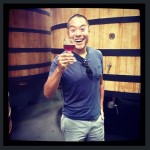 Every year after the departure of Halloween is right around the time that I begin my own transition from IPAs, Saisons, and Pilsners toward the darker, heartier stouts, holiday beers, and the occasional porter.  Wynkoop Brewing looks to help usher in that same transition this weekend with their Parade of Darks beer holiday fundraiser.
The event, which runs from 1-4pm on Saturday, December 1, will feature approximately 70 dark colored beers from the likes of Avery, AC Golden, Boulevard, Firestone Walker, Copper Kettle, Great Divide, Mountain Sun, Odell, Pug Ryan, Twisted Pine, Wynkoop, Strange and more.  Event goers will be treated to various cheeses and chocolate pairings and also have the opportunity to participate in a silent auction.  Tickets are $35 in advance and $42 on the day of the event.  All proceeds from the event goes toward Metro CareRing a downtown Denver food pantry which is once again in major demand of assistance for the holiday season.
This is an excellent opportunity to discover a variety of holiday seasonals, barley wines, sours and Belgians to porters, stouts and more in preparation for colder weather.  If you do attend, be sure to say hello to the PorchDrinking crew!
*Updated to include official list of beers that will be present at the Parade of Darks!
2012 Parade of Darks Breweries and Beers
Arvada Beer Co – Jolly Holiday Ale, Foreign to Me Stout
Avery Brewing – The Czar, Old Jubilation, Out of Bounds Stout
AC Golden – Blueberry Sour, Plum Sour,
Bootstrap Brewing- Worthog Stout, Boomer Brown
Boulevard Brewing – Bully! Porter, Dark Truth Stout
Breckenridge Brewery – Oatmeal Stout, Vanilla Porter, Extra ESB, Christmas Ale
Bull & Bush – Big Ben Brown Ale, Stonehenge Stout, Punk Up The Yams, The Legend Of The Liquid Brain, Captain Funk, Captain Midnight
Caution Brewing – Toaster Bat Black Smoked Porter, Dunkel(er)weiss.
Copper Kettle – Mexican Chocolate Stout, Pumpkin Porter
Denver Beer Co- Graham Cracker Porter, Chill Out Chocolate Chili Stout
Elevation Brewing – Apis, Lil Mo Porter
Drydock Brewing – Wee Heavy Strong Scotch Ale, Raspberry Porter
Firestone Walker – Velvet Merlin Oatmeal Stout, Walker's Reserve Porter, DBA
Fort Collins Brewery – Double Chocolate Stout
Great Divide – Yeti Imperial Stout, Espresso Oak Aged Yeti, Claymore Scotch Ale, Hibernation
Green Flash – Double Stout
Grimm Brothers Brewhouse – Master Thief German Porter, Fearless Youth Dunkel Lager, Wee Heavy Barrel-Aged Scottish Strong Ale
Jolly Pumpkin – Bam Noir
Left Hand – Fade to Black, Milk Stout Nitro
Lone Tree Brewing – Acres O Green Irish Red, Toots's Full-Bodied Oatmeal Stout, Chili Beer Collaboration #2, Old # 99 Rauchbier
Lost Abbey – Lost & Found
Maui Brewing – Coconut Porter
Mountain Sun Brewery & Pub — Megatron Imperial Stout, Oatimus Prime Imperial Stout
Odell Brewing – Mountain Standard, Isolation Ale
Ommegang – Three Philosophers
Port Brewing – Old Viscosity
Prost Brewing – Doppelbock, Dunkel
Pug Ryan's- Brain-teaser Barlywine, Barell-Aged Leap Year Trifecta
Sierra Nevada – Narwhal Imperial Stout,Wine Barrel Aged Dubbel
Ska – Steel Toe Stout, Nefarious, On The Sly Again
Strange Brewing – Pumpkin Porter, Cherry Bomb Stout, Gingerbread Man, Vanilla Rum Porter
Twisted Pine – Espresso Stout, Honey Brown
Upslope Brewing- Christmas Ale, Brown Ale
Wynkoop Brewing – Gingerbread Stout, 2012 Barleywine, Cowtown Milk Stout, B3K Black Lager, Rocky Mountain Oyster Stout, Colorojo