No Comments
Parade of Darks Recap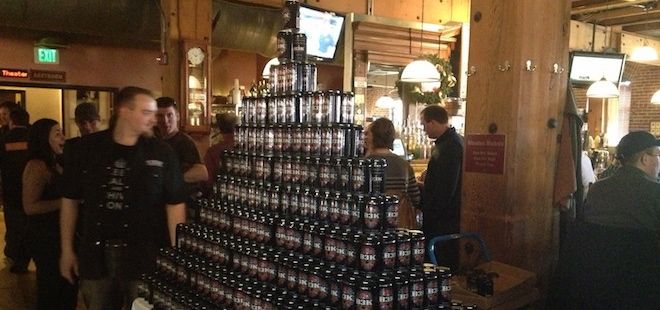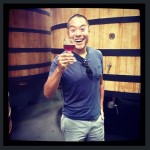 Every time we are fortunate enough to be invited to a beer event I am reminded of just how innovative, impressive, communal and delicious our beer community can be. Wynkoop's Parade of Darks was no exception. With over 70 beers on tap ranging from amber to opaque colors, the benefit for MetroCareRing was the perfect way to usher in some fantastic winter warmers.
While the Parade of Darks featured the regular lineup of mid-sized Front Range breweries, those breweries brought their A-game when it came to beer offerings. Aside from the norm the event also featured national standouts such as Boulevard, Firestone Walker, Green Flash, Jolly Pumpkin, Lost Abbey, Maui, Ommegang, and Sierra Nevada.
But what really stood out? What beers really made the biggest impact?  A majority of the truly dark beers were of the Christmas or Pumpkin variety with a few wild cards such as chilis and sours.  However, these are the ones that really left me wanting more…
West Flanders' Belgian Strong-  Not even listed on the final beer lineup, one of Boulder's newest breweries brought what seemed to be a last minute offering in bombers of their Belgian Strong.  This was extremely impressive in both it's balanced smoothness and sweetness.  Expect big things from West Flanders if this is any indicator of what's to come.
Strange Brewing's Pumpkin Porter and Vanilla Rum Porter-  I had a chance to catch up with Tim Meyers to talk about their legal issues against the homebrew store in New England and he's still hoping for it to be resolved without having to go to court, though that is still up in the air.  But the bigger story here was the all-star beer lineup Strange brought to the event.  Their pumpkin while not as impressive as Copper Kettle (we'll get to that later)  was a great pumpkin beer in it's own right.   It's a bit muted, and very well spiced. The biggest take away from Strange was perhaps my favorite beer of the festival, their Vanilla Rum Porter, which tasted exactly as the name indicates.  Sweet rum notes with pronounced but not overly flamboyant vanilla flavors.  This is a must try.
Copper Kettle's Pumpkin Porter- After trying Copper Kettle's Pumpkin Porter I may have to revise my list of top pumpkin beers.  What had rest steadfastly at the top in Dogfish Head's Punk'n may have been dethroned.  CK's Pumpkin utilized 200 grilled pumpkins which were then steamed and lightly spiced. The result is liquified pumpkin pie with a perfect balance of sweetness and gourdy goodness.
Pug Ryan's Barrel Aged Trifecta was quite impressive.  It had major hop presence and is a combination of their Scottish, American IPA, and dark Belgian which is then dry hopped and finally aged in Buffalo Trace Bourbon barrels.  If the process is any indicator the beer comes out extremely complex but it works well.
Wynkoop brought their Gingerbread Stout which flew like hotcakes, and their Rocky Mountain Oyster Stout reminded tasters not to judge a beer by it's name.
Finally two blends that I would highly recommend… Lone Tree's Chili beer mixed with their Rauchbier combines a great smokiness that would pair well with any variety of BBQ.
And Twisted Pine's Espresso Stout mixed with their Honey Brown helps to mellow the espresso coffee flavors with a delightful smooth finish.
Just when I thought Colorado's beer scene had gotten slightly predictable, I'm reminded otherwise.  The Parade of Darks was a great exhibition in the ever changing landscape of Colorado craft beer and what's best is that it was for a great cause.  Big thanks to Wynkoop Brewery for their invite to the event!