No Comments
February's Looking Stout, Here's the 2019 Mountain Sun Stout Month Lineup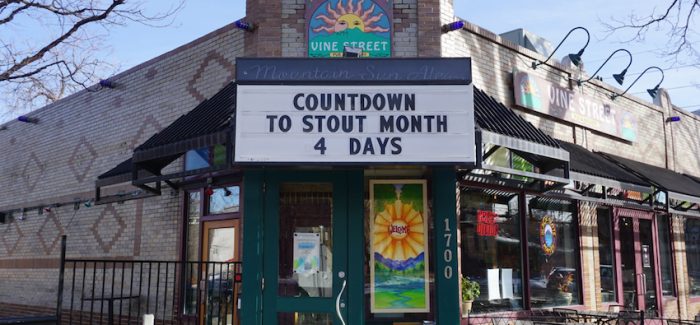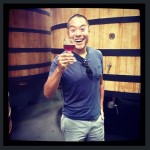 Ok, so 2019 didn't exactly start off on the best note, with the government shut down, dumb people BirdBoxing the internet, more Kanye tweets, the whole Covington Catholic thing and another Patriots Super Bowl appearance, I think most of America is ready to move on to February.
But if there's one constant in our lives that we can all rally around and it's the return of Mountain Sun's Stout Month, one of the most heralded of Colorado beer traditions.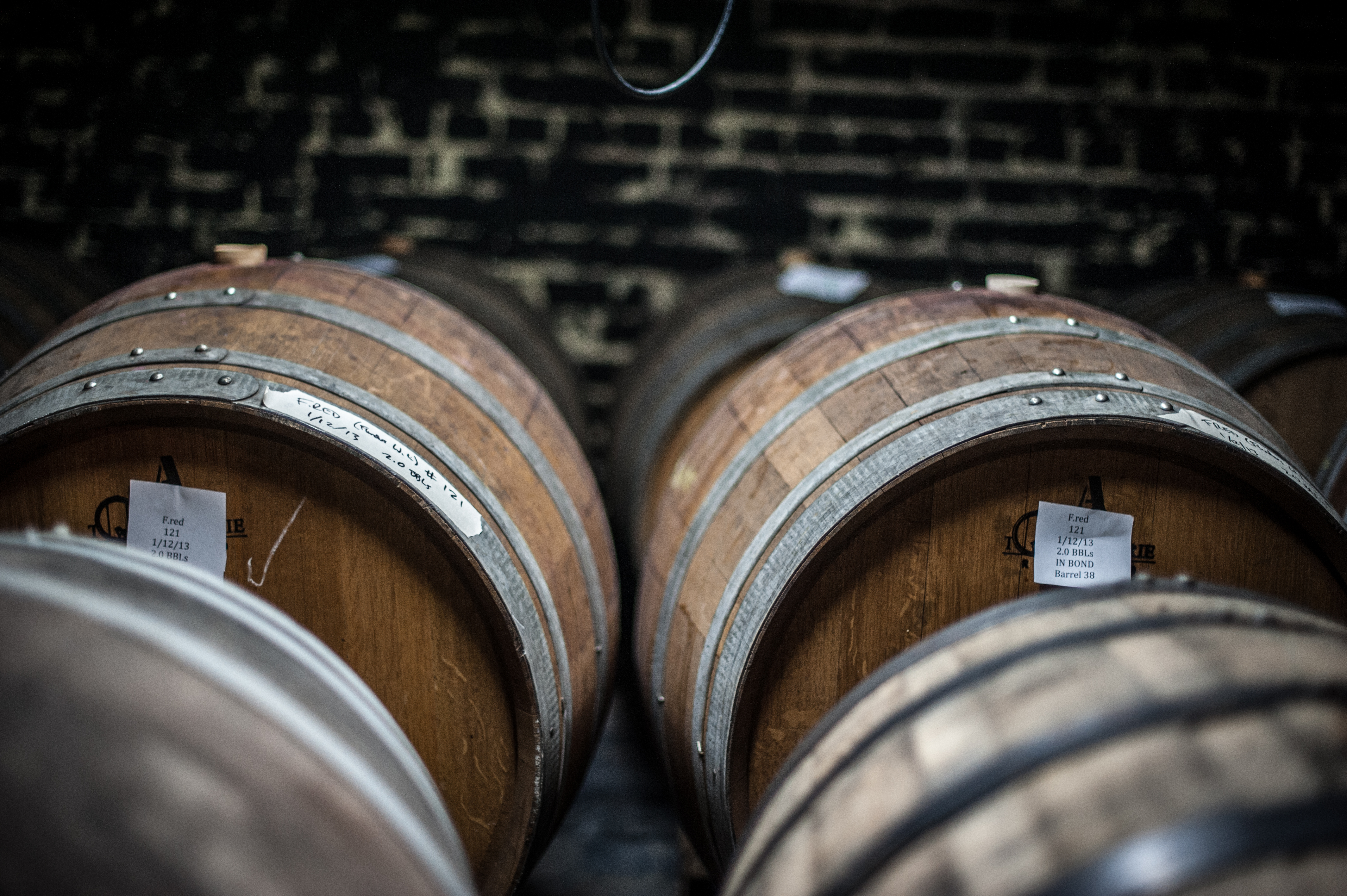 Each year in February, the Mountain Sun family consisting of Mountain Sun, Southern Sun and Under the Sun in Boulder, Vine Street Pub in Denver, and Longs Peak Pub in Longmont team up to showcase a highly decorated array of house-made stouts, in addition to an all-star cast of guest stouts.
For a full history on Mountain Sun's illustrious Stout Month history, check out our original post where we sat down with John Fiorilli, Director of Brewing Operations for the Mountain Sun family, and dialed the clock back on Stout Month's humble beginnings.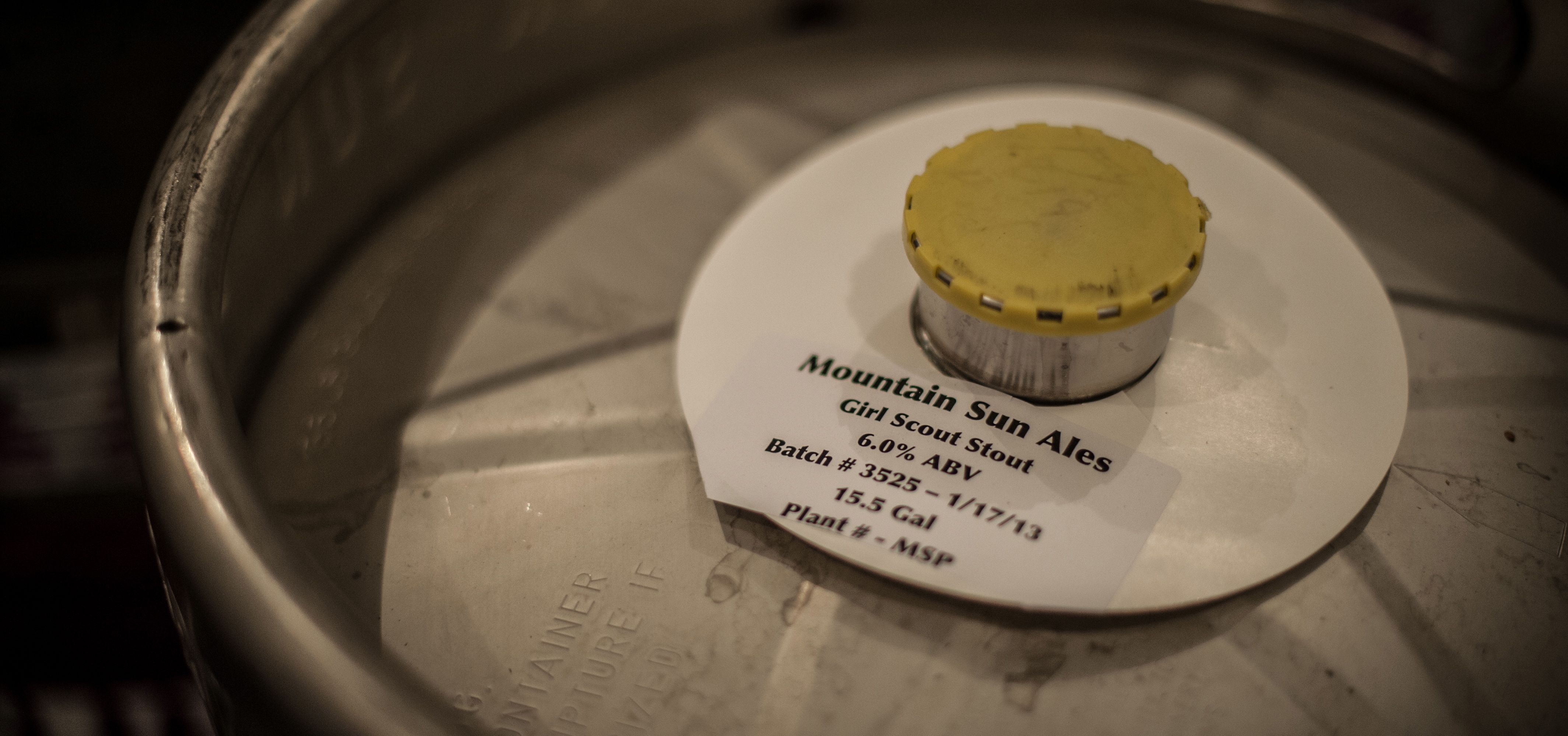 However, for all of those beer nerds out there, lets cut to the chase. Here's the initial rundown on the 2019 Mountain Sun Stout Month Lineup!  These beers will rotate between all Mountain Sun Pub locations.
HOUSE BEER

 

(Rotating Selection)
48 Smooth Chai Stout

Café de Olla Stout

Casual Friday Stout

Chocolate Dip Stout

Coconut Cream Stout

Dropkick Stout

Fluff's Travels S'mores Stout

Girl Scout Stout

Korova Cream Stout

Ludovico's Vanilla Cream Stout

Moloko Plus Coffee Cream Stout

Montserrat Foreign Export Stout

Ned's Two-Alarm Cherry Chile Stout

Norwegian Wheat Stout

O'Stengl's Dry Irish Stout

Second Breakfast Chocolate Coffee Oat Stout

Shadow Master Belgian-Style Stout

Sovereign Star Stout

Space Odyssey Stout

Stoked Oak Stout

Thunderhead Stout

Trickster Stout

Yonder Mountain Stout

Imperial Stouts

Addition Imperial Coffee Stout

Megatron Imperial Stout

NIHILIST Russian Imperial Stout

Oatimus Prime Imperial Oatmeal Stout

Planet Lovetron Chocolate Coconut Imperial Milk Stout
Barrel-Aged Stouts
Barrel-Aged Addition Imperial Coffee Stout

Bourbon Barrel-Aged Chocolate Thunder Imperial Milk Stout

Bourbon Barrel-Aged Oatimus Prime Imperial Oatmeal Stout
New Releases
Barrel-Aged Montserrat Foreign Export Stout – BRAND NEW!

Business Casual Imperial Milk Stout – BRAND NEW!

Mushroom Stout – BRAND NEW!
Guest Stouts
4 Noses Brewing – El Jefe Imperial Stout

Angry James Brewing – Two-Toned Footer Coffee Stout

Avery Brewing – Out of Mind Coffee Stout

Bell's Brewing – Kalamazoo Stout

Call To Arms Brewing – Large Farva Russian Imperial Stout

Cerebral Brewing – Ancient Ruins Imperial Stout

Cerebral Brewing – Dark Galaxie Oatmeal Milk Stout

CO-Brew – Hawaiian Stout

Collision Brewing – Midnight Ride Chocolate Wheat Stout

Copper Kettle Brewing – Mexican Chocolate Stout

Crooked Stave – GINO Imperial Dessert Stout

Elevation Beer Co. – Oil Man Bourbon Barrel-Aged Imperial Stout

EPIC Brewing –Big Bad Baptista

Fremont Brewing – Dark Star Oatmeal Stout

Left Hand Brewing – Fade To Black, Vol. 1

Grossen Bart Brewing – Walrus Oatmeal Stout

Mash Lab Brewing – Peanut Butter Milk Stout

New Holland Brewing – Dragon's Milk Bourbon Barrel-Aged Imperial Stout

North Coast Brewing – Old Rasputin Russian Imperial Stout

Odd13 Brewing – St. Newcole Imperial Stout

Pagosa Brewing – Salty Caramel Stout

Platt Park Brewing – Timber Ho! Oatmeal Imperial Stout

Prairie Artisan Ales – Deconstructed Bomb! Cacao Nibs

Rockyard Brewing – Rugged Grind Coffee Stout

Ratio Beerworks – Barrel-Aged Genius Wizard Russian Imperial Stout

Station 26 Brewing – Nightfall of Diamonds Barrel-Aged Imperial Stout

Telluride Brewing – Ski-In-Ski-Stout

The Grateful Gnome Brewing – Imperial Gingerbread Stout

The Post Brewing – Brunch Stout

TRVE Brewing – Buried Dreams Stout

Upslope Brewing – Chocolate Orange Stout

Wild Woods Brewery – Nature's Nuts Imperial Stout

Woods Boss Brewing – Hisolda Irish Coffee Cream Stout
---