No Comments
Dogfish Head Reveals New Off-Centered Art Series Beer | The Perfect Disguise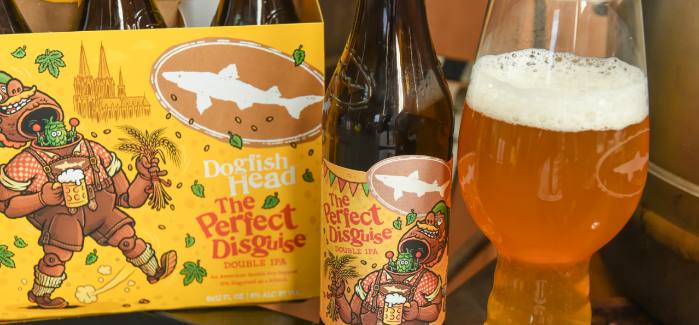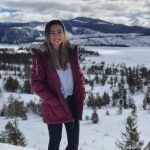 Is it an IPA disguised as a Kölsch or a Kölsch disguised as an IPA? Well, you'll be able to weigh in on this mystery in very soon because Dogfish Head Craft Brewery is revealing their newest Double IPA, The Perfect Disguise. In doing so, the Delaware brewery leverages two different beer styles to show off their creativity and come up with a beer that will surely be a topic of debate.
The Perfect Disguise
On the surface, this golden beer looks like a straightforward Kolsch; complete with a crisp Kolsch yeast and traditional German malts and hops. However, things aren't always what they seem. Your first sip of this beer lets you know it's something different. The luscious body and creamy mouthfeel is a result of a unique German chit malt. Hiding even deeper behind that German disguise is the double-dry hopping of an American Double IPA. The nearly 4 pounds of German and American hops per barrel brings tropical flavors of citrus, tangerine, mango, gooseberries and peach. The Perfect Disguise lives up to its name; this easy drinking beer comes in at 8% ABV. Additionally, it'll be hitting shelves in 12oz bottle 6-packs.
"Our raison d'être at Dogfish is to innovate and not follow, so on this exploration of goodness in the world of IPAs we've chosen to chase the creative white space in the sphere of beer recipes, concepts and ideas and I think we nailed it with our adventurous take on a Double IPA with The Perfect Disguise," said Sam Calagione, CEO and founder of Dogfish Head Craft Brewery. "We punched up the creativity by layering in two different yeasts which bring forth the most delicious flavor profiles from both a Kolsch and an IPA – a delicious experiment."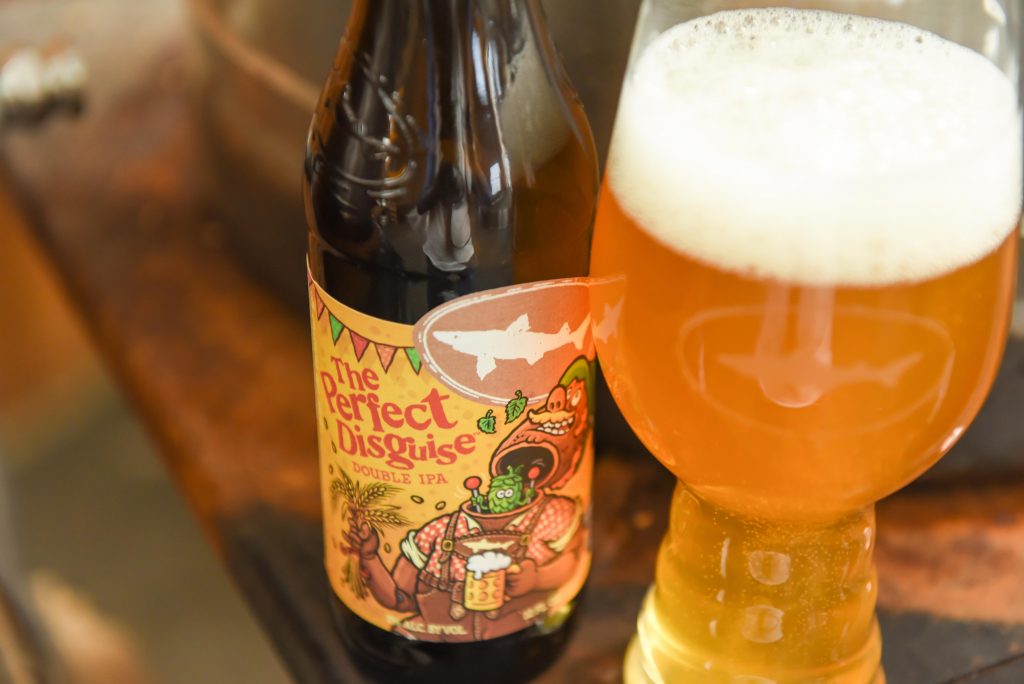 The Artwork
The artwork for The Perfect Disguise was brought to life and designed by highly acclaimed artist, Michael Hacker, who partnered with Dogfish Head for the 2019 Off-Centered Art Series. The name "The Perfect Disguise" was the inspiration for the illustration design; as it's a play on words with whether or not the beer is actually a Kolsch or an American IPA. Hacker artfully portrayed that mystery by creating a German waiter dressed in lederhosen as a nod to the Kolsch style. He also added a hop popping out from his neck and controlling the robot, which represents the American IPA. The bright yellow and orange packaging is a nod to the golden color of the beer.
Raison D'Extra Makes a Return
Not only will The Perfect Disguise be making its first appearance, Raison D'Extra will also be making a comeback this year. It'll be heading back to taps and shelves in 12 oz bottle 4-packs starting early January. This immodest brew is made with an obscene amount of malt, brown sugar, and raisins. Honestly, it takes Belgian-style browns to new heights. Dark amber in color, Raison D'Extra has a clovey and slightly herbal finish. It's complete with notes of sherry, nuts, and sweet dried pit fruits. This big Belgian-style brown comes in between 15-18% ABV.
Calagione describes it as, "our Raison D'Etre, with a little extra. This puppy's only getting better with age, so sip on one with a loved one now and stash the rest in your beer cellar for later."
Be sure to get your hands on these delicious beers from Dogfish Head as they hit shelves in their distribution footprint over the next few weeks.  
Featured image courtesy of Dogfish Head.
---