One Comment
Weekly Growler Fill | National Beer News Roundup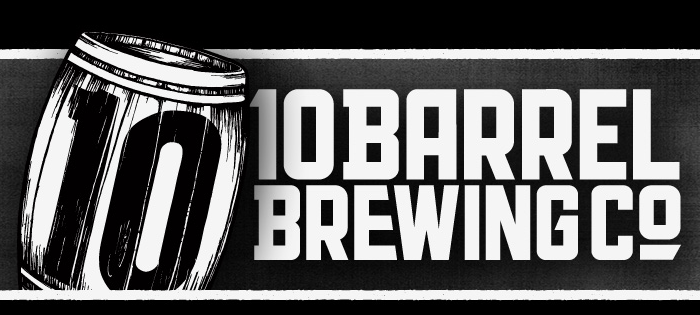 This week's growler is filled with legislation changes, allegations of unfair practice in Massachusetts, and a new glass for your collection. Gov. Cuomo signed in a bill that will promote craft brewers, Bell's Brewing teamed up with Spiegelau to create a witbier glass, and 10 Barrel Brewing may lose its title as a craft brewer. These are just a few of the things you will learn about when you keep reading this edition of the Weekly Growler Fill.
"The state will cut some regulations on craft beverage producers and start a $2 million marketing fund to promote New York-based craft beers, cider and spirits." It is set to go into effect in 30 days.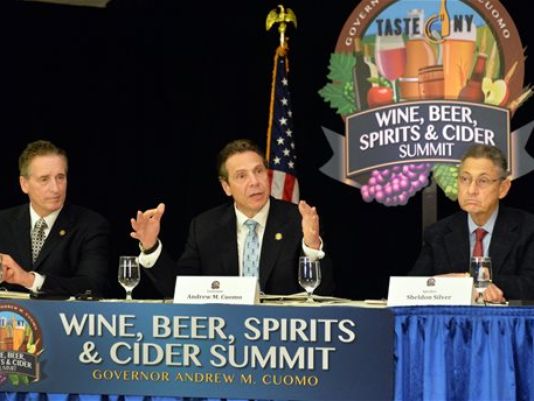 Spiegelau recently teamed up with Bell's Brewery to create the American Wheat / Witbier Glass. It was designed with Bell's Oberon Ale and Winter White Ale in mind. This isn't the first time Spiegelau collaborated with breweries to bring you specialty glassware. In the past, they have created an IPA glass with Dogfish Head and Sierra Nevada and a Stout glass with Left Hand and Rogue Ales. If you feel the need to add the witbier glass to your collection (I know I do), you can grab it at the Bell's General Store or online at www.bellsbeer.com.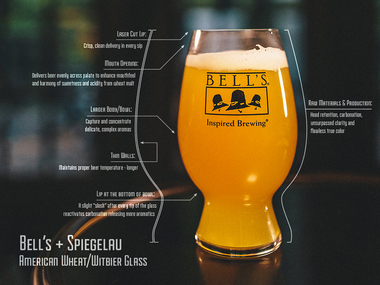 In Massachusetts there have recently been allegations of companies paying for taps and shelf space in order to get their products served. This means the bigger breweries, or at least those with more cash, have a better chance of their beer getting into the bellies of the customers. Not only is this unfair, it is also illegal. The problem is that the Massachusetts Alcoholic Beverages Control Commission, the group that would stop the unfair practice, simply does not have the manpower or the funding to properly investigate while also patrolling other issues such as underage drinking. Although they are claiming this is not the case, the department only has 14 investigators for the entire state and a budget of $150,000. This budget is less than half of the funding they received seven years ago. If the ABCC finds that the pay-to-play allegations are true, they may petition for more funding. I'm all for a level playing field and often times it is the small breweries making the best beer. Lets hope Massachusetts gets this issue resolved soon!

From the press release: "Victory Brewing Company (Victory) has teamed up with Earth-Bread + Brewery to create Earth & Flame, a limited edition bourbon barrel aged Scotch ale. With a shared love for dark robust ales, the team drew inspiration from the coming holiday season in conceiving this unique brew. The sweet flavors of winter desserts seem to emerge from the complex intensity of the bourbon-tinged ebony ale, creating a smooth, unique and flavorful experience."
"With Earth & Flame, the brewing team sought the richness and warmth from the brew and incorporated the use of peat-smoked malt to lend a roasty, earthy character that could be tempered by the vanilla flavors that the oak barrels would naturally impart. Careful selection of yeast and fermentation control yielded rich notes of plum, gingerbread and toffee, resulting in a perfect product suited for autumn and winter's chill nights. Earth & Flame will be sold in 750 mL bottles and on draft with an ABV of 11.7%."
Earth & Flame will be available for purchase starting on November 26th.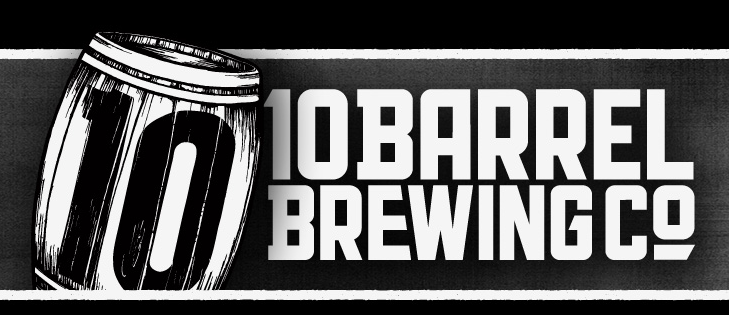 Although 10 Barrel is clearly putting out amazing beer in small batches (see GABF results if you need proof), it is possible that they may lose their label as a craft brewer. After recently being acquired by the beer giant Anheuser Busch, 10 Barrel no longer meets the standards of the Brewer's Association. "A brewery with more than 25 percent outside ownership by an entity other than another craft brewer may not call itself a craft brewer, said Bart Watson, staff economist for the association." There is all kinds of debate in the beer world about whether this purchase was good or not. Clearly there are some upsides such as better benefits for 10 Barrel employees, job security, and access to high-tech labs and vast hop farms. My question to you is, even if they lose the craft brewer title, are you still going to consider 10 Barrel a craft brewery?