3 Comments
Denver Bicycle Cafe- Beer and Bikes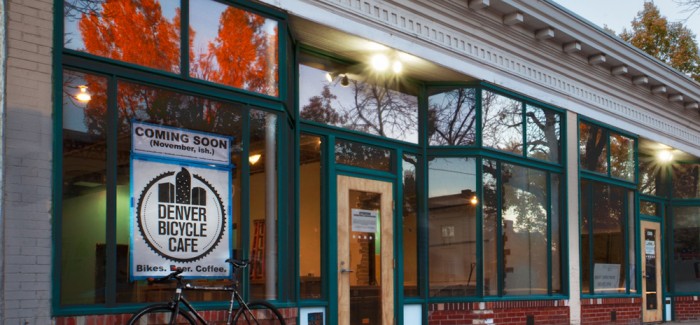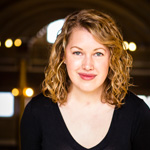 Writer's block.
I'm supposed to put together an article and my mind races for something to write about. A beer I've tried recently? Rantings from a brewery taproom? Perhaps a well put-together article about beer laws around the country and how the affect the beer-culture in those states. None of the above really gets me going and I continue to search for a topic until I realize what I really feel like writing about: beer and bikes.
The source of my inspiration is my favorite work-space where I'm currently occupying a barstool. Denver Bicycle Cafe was started in November 2011. It represents all things great about living in this city: Beer, Bikes, Coffee. I sit at the bar and start with two cups of locally roasted coffee. From the same seat I move onto the beer menu. Strange, Copper Kettle, Yak and Yeti, Renegade. If you don't recognize the breweries it's because the entire list is local and rotating. As I sip on a tripel at 4:30 (with no pre 5:00 judgement) I look over the parts that just came in for the bike I'm building.
I'm in a good place.
Denver Bicycle Cafe runs on a symbiotic relationship between beer and bikes. What makes beer and bikes so wonderful? I can only give you my thoughts and personal interest in the pair.
Surely, people enjoyed beer and bikes before New Belgium released their bike-themed flagship, Fat Tire, but I'm sure the New Belgium's promotion of the two has some impact on their popularity. Tour de Fat is a bike/beer rally that pedals in 15 cities from Washington DC to San Diego. The offer of trading a car for a bike is tempting for some, but hasn't persuaded me thus far. New Belgium makes it very clear that they love beer and bikes. Many agree.
I love beer and bikes too! What do I love so much about the pair? First, I would say the social aspect of each. I do love a solitary bike ride every now and then, but more often than not I jump on my bike, meet some friends at a brewery or bar, and together pedal to the next place. Beer and bikes have created a sort of subculture. Muschashios with skinny jeans lock up next to bike shorts and clip-in shoes for the same brew. They'll sit next to each other, talk about their ride, their beer, and their life.
There's also something about biking that creates a thirst for a good beer. I know I'm not the only one, so I'll make a smelly confession. About 3 minutes after dismounting my bike I get really sweaty and really thirsty. Sure, water is a good idea, but nothing makes you enjoy the work done like a cold brew. You earned it, you saved gas, emissions, and road space and spent energy to get your beer. Sit somewhere that offers a nice breeze and enjoy what you worked for. I also recommend carrying and extra t-shirt if you get the bike sweats.
One reason I often bike is safety. Now, you can get a DUI for biking over the limit and I have heard more than a few stories about people hurting themselves when they bike under the influence. Please bike and drink with CAUTION.  The pavement will quickly remind you if you are too drunk to ride a bike.The thing about biking, though, is there is always the option to walk your bike. You are also not maneuvering a 2 ton vehicle at 30 plus miles an hour. I would say that's safer for all parties.
Last, I would say that beer and bikes are a celebration of craft. Good beer is made from hard work and dedication. Bikers understand hard work and dedication to cycling. To choose bikes instead of the luxury of motor vehicles is choosing to benefit your body and our environment. To choose craft beer instead of the cheaper, more readily available macro-beer is choosing to invest in a local economy and the hard work involved in a crafted product.
That all said, I am currently enjoying the last days of warm weather and snow/ice-free streets. What's my winter plan? Layers and extra caution. Do I give up biking in cold weather? Not any more than I give up beer in cold weather. You just change your habits from pilsners to stouts and t-shirts to thermals.
Keep biking, beer lovers. Keep drinking, bikers.
Laura