No Comments
Oceanside Ultimate 6-er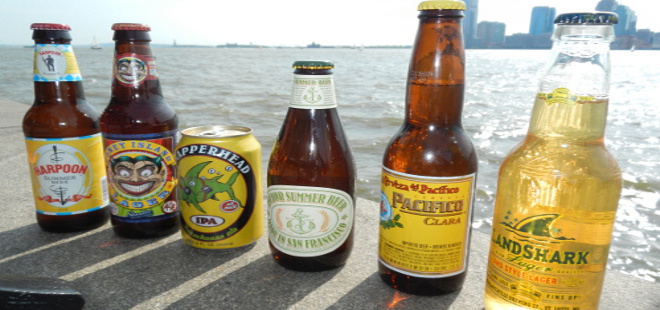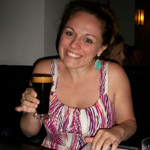 In these, the dog days of summer, the ocean-advantaged dwellers among us will be snatching up opportunities to get between the waves and those further inland are also certainly finding excuses for any beachside vacations. For you ocean babies and landlubbers alike, we have carefully curated a list of beers to suit all your nautically themed needs. From the extraordinary sea creatures of the deep to oceanside amusement parks to hoisting the sails a mast, these beers do a fine job representing all the beauty, fear, and wonder we find in our relationship with the sea.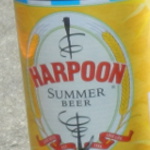 Harpoon Summer Beer– 4.8% ABV Unlike the elusive white whale, this beer comes to you. It has big kolsch flavor with hints of wheat and subtle fruit flavors that swim deep. Ahab's great undoing was the harpoon's coil and his inability to just let it go, but this harpoon is all about relaxing and letting go. Respect the whales; they are majestic, musical creatures. No need to call me Ishmael, but here's my number so call me maybe? (Apologies for that. So last summer.)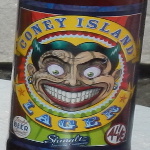 Coney Island Lager– 5.5% ABV, Now we're bring it back to everyone's favorite boardwalk amusement park with Schmaltz Brewing's Coney Island Lager. Home to the Mermaid Parade, the freak show, the Cyclone roller coaster, and a few too many hypodermic needles, Coney Island, like this beer, is complex, intriguing, and sometimes dark, but ultimately a damn good time.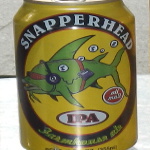 Snapperhead IPA– 6.8% ABV After going whale-sighting and a trip to coney island let's go scuba-diving to find the craziest sea-creatures we can. One of those oddities is Butternut's Snapperhead IPA. If you are iffy on IPA's this beer may not be for you. Its bitter like a grizzeled old sailor, heady and toothy like that crazy transparent fish with the glowing bait for tiny fish in Finding Nemo. Definitely from warm saltwater, this beer will go well with some salty snacks, and may best be enjoyed when it has warmed up a bit to cut some of the bitterness. Every pack of friends needs a crazy one to balance out the group; this fish is it.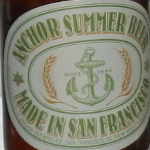 Anchor Summer Beer– 4.5% ABV Assess for a moment the fashion choices of your friend group. Upon reflection, is there a startling amount of the color salmon? Are boaters the shoe option of choice? Is there maybe even a puka shell necklace or two? If you answered yes to any of these, grab a few Anchor Beers, and head to the nearest yacht. Make sure your ipod is loaded with the classics of yacht rock like Sailing by Christopher Cross. Nothing too deep and complex about this beer, it stays near the surface, but like the yachts of our envy, it sure is pretty. This beer is light and easy like a beautiful breezy sail at sunset.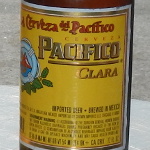 Pacifico Lager- 4.5% ABV Our nautical six-pack wouldn't be complete without a simple, cheap and fun-loving beer like Pacifico, which let's be honest holds a special place in our hearts. A lager that's so easy to drink, it can make you lose a day like sailing west over the international dateline. Let's be honest though, it is a sub-par beer, but we need it for a well-rounded six-pack. Even the Pacific Ocean with its Hawaiian islands, its Mahi Mahi, its Mariana trench and geologically spectacular plate-tectonic activity also has a Texas-sized trash gyre. Remember to recycle kids!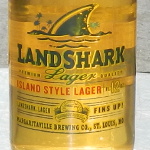 Landshark– 4.7% ABV This beer from Margaritaville Brewing has certainly caught some flak, being compared to Corona, but no Oceanside 6-er would be complete without a reference to Jimmy Buffet, and so help me, I'm a big fan of both. Also, I'm just going to be honest here, we are ignoring the part about land and are really just using this as an excuse to talk about sharks. Cue the Jaws references. Much like a shark, it will sneak up on you. When you see the fin, it is too late. So to wrap up this ultimate 6-er let's just say that our party on the ocean is going to need a bigger boat.
*Creative process and beer tasting for this article assisted by the awesome Dan Wyke; check out his comics.