No Comments
PorchDrinking.com is Getting a Woody – A Showcase of Wood Aged Beer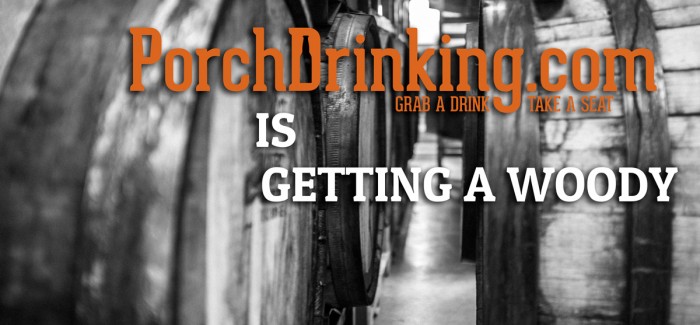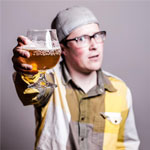 Porchdrinking.com is Getting a Woody. No we did not upgrade the site with Viagra. This woody is all about wood and barrel-aged beers. Getting a Woody will be a recurring segment that will focus on all of the aspects of wood-aged beers. This will include posts on beer showcases, Ultimate 6ers, and homebrewing tips and techniques. This inaugural  post will serve as an intro into these deliciously wooded wonders.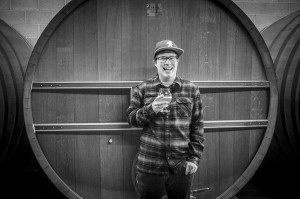 If you are not familiar, wood-aged beer is any beer that has been aged on wood or in wood barrels. This can range anywhere from a few months to multiple years. This allows the beer to mellow and take on flavors from the wood that can help enhance the overral taste of the beer itself.. Many different barrels can be used in this aging process such as the tradition Bourbon, Whiskey, Brandy, Wine, and even ranging to the unique such as Rum, and Tequila allowing the beer to meld flavors from the liquid that was previously housed in the barrel. Barrel aging can also allow for the perfect environment to contain many of the sour aged beers that have been recently appearing on the market, but we'll get to that later in the series.
Wood aged beer has grown in popularity in the past decade. Goose Island, Samuel Adams, and Hair of the Dog were some of the first breweries to begin aging beer in barrels. Goose Island is credited with being the first brewery in 1992 with their Bourbon County Stout. Greg Hall, the brewmaster at the time, created the beer as the brewery's 100oth batch by aging a Russian imperial stout in used Jim Beam barrels. Jim Koch of Samuel Adams also lays claim to being one of the first American Craft Breweries to age their beers in used spirt barrels. He said that 20 years ago he had the idea to age one of his beers in barrels, but new barrels ran upwards of $400 which made it very cost prohibitive. One day in Home Depot Koch said he saw used whiskey barrels being sold as planters. Koch then contacted Jack Daniels who where happy to sell him used whiskey barrels for $25 a piece (wish that was the case now). No matter who was first to start aging beer in wood just be glad that they did, and we get to benefit from their foresight.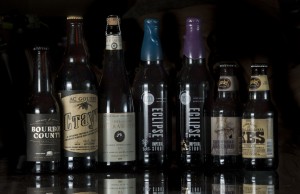 Today, wood aged beers have grown into a main stay in craft beer. In RateBeer's top 50 beers of the world almost half are wood or barrel aged and at the 2012 Great American Beer Fest over 280 beers were entered in the 4 different wood and barrel aged categories.
In fact while you may be unaware of it, several of your favorite beers could very well fall under this category.  Some of the more popular include: Kentucky Ale Bourbon Barrel, the aforementioned Goose Island Bourbon County, Russian River Supplication, Firestone's Anniversary Series, Founder's KBS, and New Belgium's La Folie to name a few.
While these wood and barrel aged beers can seem a bit overly complex and daunting, they really just add an extra and often tastier dynamic to beer that you'll soon be able to fully master. Stay tuned to PorchDrinking.com in the coming months to get a woody of your own.