No Comments
Pop Culture Week in Review 1/5-1/12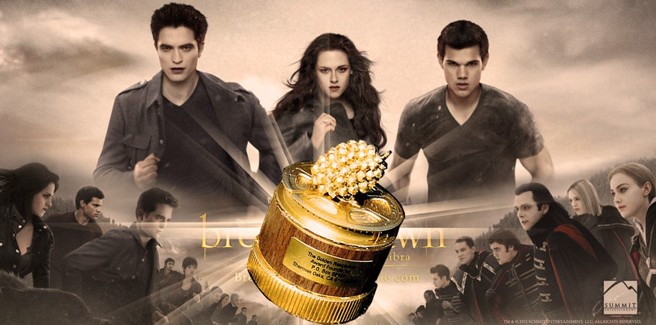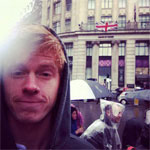 This week, nominations came spilling into and over our collective consciousness for every film and television show we wanted-to-but-didn't-get-the-chance to see.  But for all of the Hollywood hoopla, leave it to Piers Morgan and CNN to finally get the most of our attention.  In an interview with radio sensation Alex Jones, Piers sought what many journalists have since the shooting sprees of late: debate about gun control.  Instead, he got screamed at, mocked, threatened, and flabbergasted by a certifiable lunatic seeking to deport him.  OoOoOoOoooo!  Entertainment!
It starts out normal enough, but after about two minutes and only two sentences from Piers, Jones' blood pressure goes out the roof.
Here's Part 1.  Good luck.
Ahem.  And now, cultural happenings that DON'T make you feel incredibly ashamed and awkward!  Unless you're Ben Affleck…
The Good, The Bad, and The Ugly of Nominations
With the Golden Globes ushering in the awards season this Sunday at 8ET/5PT, everyone from the Oscars to BAFTA to The Directors Guild released nominations this week for greatest achievements in film and television for the past year.  We've covered the Oscar nominations here, some of which are incredibly exciting and deserving (here's looking at you Life of Pie and Beasts of the Southern Wild).  Nevertheless, there's much more story to be told in those forgotten.  No nomination for Leonardo DiCaprio or Samuel L. Jackson for Django Unchained?  Ben Affleck (Argo), Kathryn Bigelow (Zero Dark Thirty), Quentin Tarantino (Django Unchained) and Tom Hooper (Les Miserables) all unmentioned for Best Director?  Not a single nomination for the refreshingly original Looper or for Liam Neeson's best film in years, The Grey?  At least Skyfall got a little love…
Check out Rolling Stone's film critic Peter Travers get all hot and bothered by these snubs.
Vastly more entertaining to jaded film-buffs and nerdy website writers were the Razzie Award nominations, also purposefully released this week.  For those unaware, the Razzies are a spoof of the Oscars, annually awarding the worst of the worst in movies.  Twilight Saga: Breaking Dawn Part 2 expectedly led the pack with 11 nominations, followed closely by Adam Sandler's awful That's My Boy! and Rihanna's ridiculous Battleship.  In a moment of Razzie brilliance, Tyler Perry (Not in Drag) was nominated not only for worst actor, but worst actress (In Drag) as well.  Ohhh lawdy, have mercy!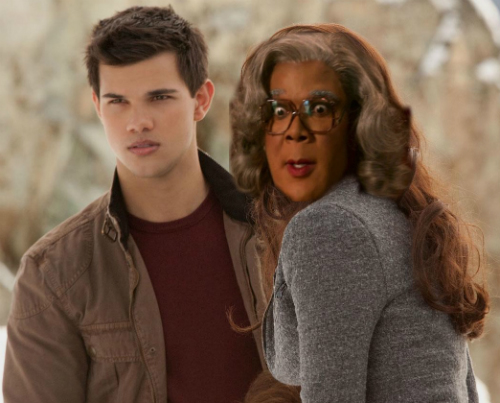 Justin Timberlake Returns to Music and Destiny's Child Reunion
It's been six years since Justin Timberlake released his last album, the fantastic Future Sex/Love Sounds.  Since that time, the former N'Sync-er lept into movies, acting well enough for a SAG nomination for his role in The Social Network. SNL hilarity, Friends With Benefits and In Time later, JT has finally decided to come back to his roots.  In a video released this week, Timberlake dramatically strolls around a studio to his own voiceover, ending in front of a microphone saying, "I'm ready."  Click here to watch the tease and get our take on more actors who should return to the recording studio.
Ironically enough, it has also been six years since Destiny's Child last performed, but sure enough, the stage is set for a reunion during the halftime show at Super Bowl XLVII.  If for no other reason, give thanks that Beyoncé didn't keep acting after Austin Powers: Goldmember…
Comics Continue Their Hollywood Onslaught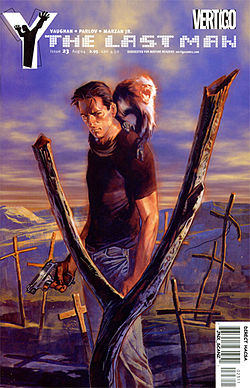 This week, the Eisner Award winning comic book series from DC/Vertigo Y: The Last Man finally landed a director for it's long awaited movie debut.  New Line has been looking to push this story of Yorick Brown, the last living man in a post-apocalyptic Earth inhabited only by women, for some time now, and with a script in place, it's looking like we'll finally see it come to pass.  So who will direct the possible trilogy to one of the greatest comic books ever written?  Well Dan Trachtenberg, of course!  "Wait, who's that guy?"  Good question.  He's made a few commercials and a cool short based on the video game Portal, but other than that, he's the definition of a newbie.  Fans of the series (including me) agree that Y: The Last Man needs the HBO miniseries treatment instead of that offered on the silver screen, but with the project forwarding onward, do not trust a hope.  It has forsaken this story.
While DC continues to push their properties in order to rival Marvel's goldmine that is The Avengers, Y isn't the only unique property seeking to expand their unique repertoire.  Cue Guillermo del Toro's Dark Universe (working title), an unlikely team-up of DC's supernatural characters.  Think of it as Avengers, but with less sex appeal and more Hellboy-ish elements.  Starring the likes of Swamp Thing, Constantine and The Spectre, del Toro is setting the stage for a bizarre mash-up that will offer an alternative to DC's Batman-Superman-Wonder Woman-Green Lantern-Flash team up: The Justice League.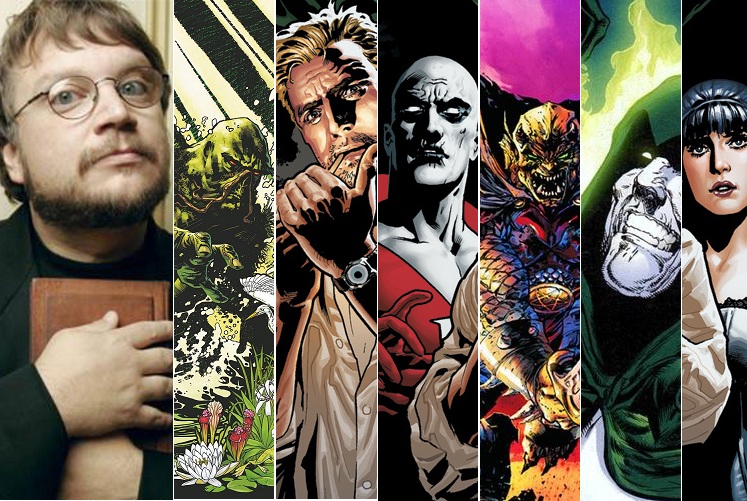 Justified is Back
One of the most underrated shows on television today is Justified.  It has only won a handful of awards despite consistent nominations, it's rarely in the conversation among pop-culture enthusiast (Breaking Bad, much?) and its audience is on the lower spectrum for a show going into its fourth season.  Nevertheless, Justified if yet another jewel in FX's ever increasing chest of great shows, and with Season 4 premiering earlier this week, now is the time to get caught up.
Arrested Development Will Be Back Soon!
This is the beginning of the end (of our speculation about Arrested Development).  During the Television Critics Association press tour this week, Mitch Hurwitz, Jason Bateman and all your favorite Bluths led a panel with enough delicious news to develop a foundation for what to expect in their comeback.  Netflix will release all 14 (!) new episodes all together in May 2013.  If your math is hazy from the overload of goodness that is this news, allow me to calculate that for you: WE ARE ONLY FOUR MONTHS AWAY FROM A NEW SEASON OF ARRESTED DEVELOPMENT.  Finally.  The countdown has officially begun, and we'll be right here bringing you new information, exasperation and speculation every step of the way.