2 Comments
Pop Culture Week in Review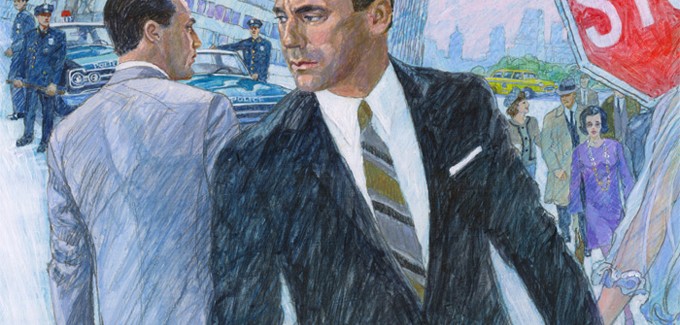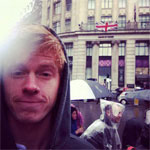 I'll be honest with you, this wasn't the most eventful seven days in cultural history. It started as if it took a spring break vacation with the rest of the college folk, taking with it everything fun and entertaining. Meanwhile, we were left up North, clinging to our blankets and a totally normal, healthy level of rampant jealousy for anyone south of the Mason-Dixon line. Luckily, it didn't stay that way for long.
Pop Culture Week In Review, brought to you by a jaded, icicle of a man.

Kickstarter: A New Hope
If you don't know Kickstarter, you will soon. The self-proclaimed "world's largest funding platform for creative projects" uses crowd-funding from the average fan to help fund any creative endeavor he/she wishes. It is usually used for little start-ups and individual projects, but this week, Kristen Bell and Rob Thomas (creator/writer of Party Down, not the musician) put up a Kickstarter opportunity for a Veronica Mars movie if $2 million dollars were raised. In approximately ten hours, they reached their goal.
This means: 1. A Veronica Mars movie is happening, 2. Kickstarter just opened the flood-gates of traditional Hollywood funding 3. A bunch of your favorite properties are about to try the exact same thing.
Don't believe me? Zachary Levi, aka NBC's Chuck, tweeted the following a few days ago, and Joss Whedon is already beginning to talk about the next Firefly movie. If this news doesn't make you feel all sorts of shiny, I don't know what will.

This kicked off a week full of sequel news, including but not limited to…
Trainspotting 2, Evil Dead 2(and 4), Kick-Ass 2 Trailer
Back when Danny Boyle was making a name for himself as the go-to director for critically acclaimed bizzarity, he made Trainspotting, the definitive drug culture movie four years before Aronofsky's Requiem For A Dream came and stole the spotlight. Now, Boyle is set to bring Trainspotting 2 to audiences by 2016, twenty years after the original hit theaters.
Sam Rami, another director familiar with the bizarre, announced that Evil Dead 4 is in the works as well. Wait, isn't there an Evil Dead reboot coming out soon? Well yes, there is, and that movie has already locked down a sequel as well. This means there will be two Evil Dead universes existing side by side. Now you'll be able to see the campy, cheesy Bruce Campbell version the exact same day you watch the horrific, tree-rapey reboot. Hail to the King(s), baby.

Last but not least, Kick-Ass 2 dropped it's first trailer this week. Spoiler Alert: it's a red-band trailer and Jim Carey is in it.
Mad Men, ESRB, and Ridley Scott's Upcoming Projects
AMC wont be making you wait over a year for its best program again (sorry Breaking Bad), so to help whet your appetite, they started releasing behind the scenes teasers and this new "poster." Leave it to Mad Men to advertise themselves better than most modern art. Touché, Draper, touché.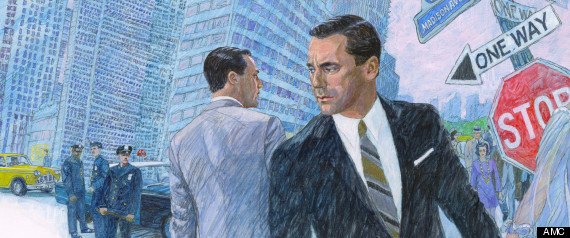 The video game industry, like film, regulates itself in order to keep out government agencies from doing it for them. Movies have the Motion Picture Association of America (MPAA), and video games have the Entertainment Software Rating Board (ESRB). Both rate and regulate the purchase of their products, but while the majority of Americans know what G, PG, PG-13, R, and NC-17 mean, many are unfamiliar with the laws regarding E, E10+, T, M, and AO. In order to educate the unknowing masses, the ESRB is going to launch a PSA campaign to educate parents on what adolescents are allowed to purchase, what ratings are appropriate for certain ages, and how to actively learn what their children are playing. You know, teaching parents how to be parents. Only time will tell when this rational approach will inevitably fail and the screams will begin to resurface and accuse video games of ruining society.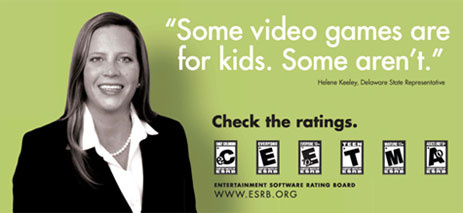 This week, Ridley Scott and Associates announced a partnership with Machinima to produce multiple science fiction shorts. No matter how enthralled/disappointed you were with Prometheus, you can't deny how phenominal Ridley Scot et al. are at making shorts…

Finally, in preparation for Game of Thrones Season 3 premiering in approximately two weeks, reacquaint yourself with the bombastic happenings of Season 2 via HBO's 14 minute re-cap. Recall the Greyjoy betrayal, Tyrion's badassery, Joffery's evil and the Battle of Blackwater without treating yourself to the 10 episodes of stalwart television. You know, just in case the North forgot.