No Comments
Pop Culture Week in Review 4/5-4/12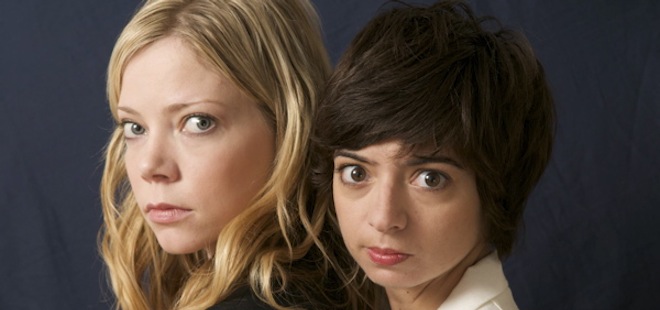 What I'm enjoying now: AV Club's fourth series of "AV Undercover" is now underway.
So far, we've had ZZ Ward cover Frank Ocean, Yo La Tengo cover the Supremes and Night Beds cover Robyn.  BTW, call your girl friend. It's probably time you had the talk.  But by far, my favorite was Frontier Ruckus, whom I have never heard of, cover "Semi-Charmed Life" by a little up-and-coming band called Third Eye Blind.  And that's just a sample of what to come.  They invite bands to play a song on their list of 25.  As the season goes, the list grows smaller, forcing the bands into fun little creative corners.  On this years list?  Billy Ocean.  Backstreet Boys.  New Radicals.  It is enjoyable.  You should partake.


Garfunkel & Oats are getting a show on IFC
The duo will play fictionalized versions of themselves, so basically this will be the lady Flight of the Conchords.  I'm very excited about this.  It will be pretty easy to work many of their songs into a story – "Pregnant Women are Smug," "I Don't Understand Job," "Douche Rap"- but I really can't wait to see how they work the following in:
VIDEO ONE
BJ Novak is getting paid a shit ton of money to write two books
The 
Office
 writer is getting seven figures for these two measly books, a full five figures less than it would take me to write several books.  All inquiries can be sent to 
[email protected]
.  The first of Novak's books will be based on the shows he did at the Upright Citizen Brigade.  I can only hope the second is the novelization of 
Threat Level Midnight
.
That's kind of all that happened…
…so here are some tweets!
@NathanFillion I like to think there's a little bit of Malcolm Reynolds in all of us.
But especially me
@DamonLindelof The reason I'm not tweeting about "Accidental Racist" is the same reason Brad Paisley shouldn't have written it.
CVM note- and that same reason I'm not writing about it here.  If you want to know, you may read about it 
here
, 
here
 or 
here
.  Also, in my recent trolling of twitter to find literally anything to write about, I came across Anderson Cooper asking for movie suggestions.  He's @Andersoncooper if you want to throw in a suggestion.