No Comments
Faking Adulthood | Moving Tips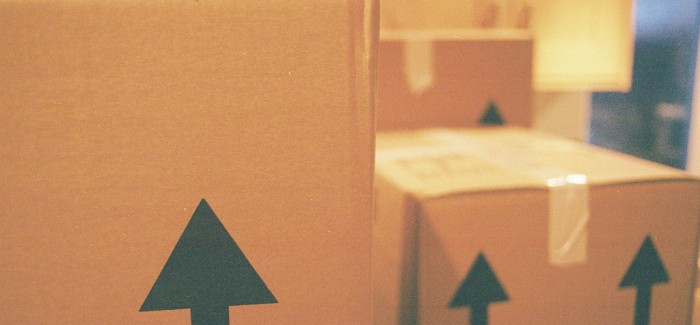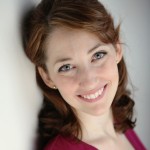 It's that time of year again. The weather is nice and everyone is eager to get out. Out of their apartments, I mean. I don't understand what it is about the stir-craziness that makes people want to leave their current dwelling for something new, but I always find myself near obsessively searching Craigslist around this time each year. As a result, I've just finished moving for the fifth time in four years.
The build up to any move is great: new hopes, plans, the promise of a (somewhat) blank slate at your new place. Then you start boxing up things, and reality sets in. I have too much stuff. I have so many places to call. So many errands to run. How on Earth am I going to get my couch up three flights of narrow stairs?
Maybe you won't move as much as I have, but chances are if you get a new job, a raise, or a significant other that you want to co-habitate with, you'll move at some point in your adult life. Hopefully, my extreme organization (or OCD, depending on who you ask) can help make your move a little easier.
Here are a few moving tips I've gleaned through my experience.
Keep a list of all the places you need to call.
I keep a spreadsheet of all the places I know I'll need to contact about my change of address…
Banks
Credit Card Companies
Insurance Agents
Employers
Your Accountant
Magazine Subscriptions
Close Friends and Family (maybe there are also some people you don't want to notify of your new location)
…and one for the services I'll need to move:
Cable/Satellite
Internet
Electric/Gas
Water
Help others move, and they'll return the favor.
Kind of common sense, but getting a crew of people together on a Saturday can be tough, especially in the spring when they'd rather be doing just about anything else or may already be helping someone else to move. Have beer, water, and food at the ready, and set your date well in advance to get the most attendance possible.
Don't be afraid to hire a moving crew.
Sure, they're expensive, but it might be worth the peace of mind if you can afford it. (And you can keep the cost down by boxing as much stuff as you can and moving it yourself.)
I worked with Two Men and a Truck on this last move for my big stuff—couch, bed, kitchen table, etc. They don't charge per flight of stairs like a lot of moving companies, but they do charge an hourly rate, broken down in 15-minute increments. They're also a locally owned and operated franchise, so your experience could vary from town to town. Personally, the guys I hired did a great job, and I was so relieved at the end of the day to have my furniture where I wanted it with no fuss.
Put everything you'll need to clean your old place in one box.
Then leave it there, and come back to clean that night or the next day. It will make for one loooong weekend, but that's better than letting your move stretch on for what can feel like an eternity.
Items you'll want:
Vacuum/broom & dust pan
Mop/Swiffer
Cleaning wipes
Scrub brush
Toilet cleaner & brush
Bathroom cleaner (like scrubbing bubbles)
Trashbags
Paper towels
Have a moving day plan set in advance.
I view moving day like time management and Tetris combined. If you haven't thought about all the details ahead of time, and carefully assessed the "pieces," things can become stressful very quickly. If you've made a plan in advance of that morning, you wake up, get some coffee, and follow it. You're bound to be asked dozens of questions on moving day: where does this go?, what goes next?, do you need help with anything? The answers come much easier if you've thought of them ahead of time.
Here's a sample from my move this weekend:
The night before load to new place, review moving list, dinner, beer, early to bed.
8:30am: final check, pack last minute items: toiletries, bed sheets, litter box, cat food
8:45: catch and imprison cat in carrier
9:00: movers arrive: bed, dresser, couch, armchair, bike, table, bookcase, cubbard
9:15: coffee for all!
9:45: movers unload at new place: Sun Room first (armchair, cat & cat things locked inside), Bedroom (bed, dresser, bookcase), Living Room (cubbard, table, couch), Storage Space (bike)
12:00pm: survey furniture, lunch, nap
Enjoy a nap!
Regardless of whether you moved everything yourself or not, take a break in the middle of your busy day to de-stress. Maybe it's a nap, or a drink at your new neighborhood watering hole, or a game of Parcheesi, whatever. Just do something to leave your apartment so you can come back later with renewed perspective. Then go to town settling in.
---