No Comments
2013 Kentucky Derby Preview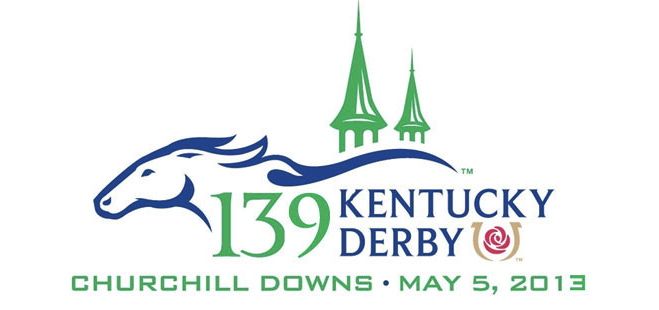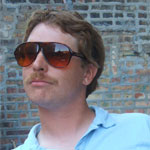 2013 Kentucky Derby Preview
The job of paring down the derby field to a manageable number of horses to choose from is a daunting task, and, frankly, one that I have no expertise about which to talk. What I do have is 15 years of betting the Kentucky Derby with decent success, more losing days at Keeneland than winning ones (which I will blame on the crack-laced beer served inside), and enough big tickets cashed to keep me coming back every year. Sit back and relax as I have read the racing form for you, and given you my honest picks for this year's Run for the Roses.
1. Black Onyx – Kelly Breen (trainer), Joe Bravo (jockey) NEVERMIND as of 5/3 this horse has scratched (a.k.a. been removed from the race
The only "bravo" Joe might hear is when they announce him as the jockey before the race. I was wrong…he won't even here that now.
2. Oxbow – D. Wayne Lukas (trainer), Gary Stevens (jockey)
Gary Stevens has retired…twice. And he has now come back….twice. After a five year stint giving an insiders voice to horse racing enthusiasts on TV, Gary Stevens is literally back in the saddle. Stevens rode the whole April meet at Keeneland in preparation for this most famous of all races. Lukas and Stevens are good criteria for picking this horse, but I am not sure that is enough to put him on top of your bet. Leaving him out of your exotic bets though would be a big mistake.
3. Revolutionary – Todd Pletcher (trainer), Calvin Borel (jockey)
Calvin Borel demands respect on Derby Day from owners who need a jockey and from bettors who need a winner. Borel won in 2007,, 2009 and 2010, and will be going for his fourth win in seven years at the grandaddy of them all. Again, this horse is a strong finisher as he showed holding off fellow Derby contenders Mylute and Golden Soul in this year's Louisana Derby win. However, this race will have more horses (and better horses) that he will need to outrun in thelast three furlongs. Did I mention that this is an ideal starting spot for him. Calvin's nickname isn't Bo-Rail for nothing…he loves the inside and this spot lets him get there in a hurry.
4. Golden Soul – Dallas Stewart (trainer), Robbie Albarado (jockey)
This horse is out classed, plain and simple. A long longshot for sure.
5. Normandy Invasion – Chad Brown (trainer), Javier Castellano (jockey)

Experts like this horse based on his potential. Bloodhorse analysts loved his early workouts at Churchill, and everyone stood up and cheered his strong finish at the Wood Memorial (where he lost to Verrazano). With no early speed in the race his strong finishing abilities make him an ideal mid-odds pick to win (or at least be in the money).
6. Mylute – Tom Amoss (trainer), Rosie Napravnik (jockey)
This horse is perplexing. I do not think Mylute will win the race as there are too many better – faster, stronger, and well bred – horses in the field. However, after seeing him give Revolutionary all he could handle in the Louisiana Derby, I think that to leave him out of the exotics would be a mistake.
7. Giant Finish – Tony Dutrow (trainer), Jose Espinoza (jockey)
And it would be a giant payout too if this last second, long odds entry were to finish in the money. However, finished is what this horse is.
8. Goldencents – Doug O'Neill (trainer), Kevin Krigger (jockey)
Rick Pitino's horse. If this horse wins then we know that Ricky P has officially sold his sold to the one that shall not be named. Won the Santa Anita Derby, as did last year's KY Derby winner, I'll Have Another (also trained by Doug O'Neill). The jockey has been garnering all sorts of attention, as he could be the first black rider to win the Derby in over 100 years. Goldencents will be one of the favorites, but I won't bet him out of spite because I am a petty, superficial kind of dude. On a logical note, this is Krigger's first Kentucky Derby and this horse has not been dominant. He will need a clean trip and some pacing help to win.
9. Overanalyze – Todd Pletcher (trainer), Rafael Bejarano (jockey)
Many like this horse's pedigree, coming from the same stock as Union Rags, last year's Belmost Stakes winner. He won the Arkansas Derby, but is a wild card because of inconsistency.
10. Palace Malice – Todd Pletcher (trainer), Mike Smith (jockey)
Not to be malicious but this horse has no shot. Unless it rains. Then this horse could be a contender.
11. Lines of Battle – Aiden O'Brien (trainer), R Moore (jockey)
Don't worry about the line of battle. The line of finish is the one this horse should be worrying about as it is likely to be crossing it alone and in one of the last five spots.
12. Itsmyluckyday – Eddie Plesa Jr. (trainer), Elvis Trujillo (jockey)
This horse will need some of that luck as his ups and downs have been well documented. He has beaten some great horses, but the question on this horse is if he is able to handle the longer distance, especially after being upset by Orb in the Florida Derby.
13. Falling Sky – John Terranova II (trainer), Luis Saez (jockey)
This is likely the horse that will jump out early and set the pace. The big question is can the young jockey, Saez, keep enough in the tank to make him competitive when the big boys make their push. The odds will say no, but any horse that leads at some point has a better chance than a horse that never leads.
14. Verrazano – Todd Pletcher (trainer), John Velazquez (jockey)
Velazquez grabbed his first Derby win two years ago on Animal Kingdom, and has ridden Verrazano to four straight victories, including the Wood Memorial. Great horse, great trainer, good jockey. A solid pick to win or at least finish in the money. Has won all four races this year, but did not race as a two year old, the last time a non-racing two year old won the Kentucky Derby was in the nineteenth century (that is not hyperbole).
15. Charming Kitten – Todd Pletcher (trainer), Edgar Prado (jockey)
A turf horse by trade. Out of his league, and out of his element.
16. Orb – Claude R. "Shug" McGaughy III (trainer), Joel Rosario (jockey)
There are lots of things to like about this horse from both a logical and emotional standpoint. Shug McGaughy has been training horses for near forty years, producing quality horses for the duration of his tenure (though this is not reflected by success at the Derby. Some trainers live for the Kentucky Derby, but Shug is selective. This is only the seventh horse to be entered. Having won the Grade II Fountain of Youth Stakes and the Grade I Florida Derby already this year, Orb exudes class, as his pedigree (coming from the blood lines of Unbridled and AP Indy) would predict. His jockey, Joel Rosario, was the jockey of the meet for Keeneland this April. With a Hall of fame trainer, plus a horse and jockey in top form, Orb could be the horse that gives McGaughy his first win in the Derby. I like him to finish in the money.
17. Will Take Charge – D. Wayne Lukas (trainer), Jon Court (jockey)
The crazy stat I've read about this trainer is that of his four Derby wins two of them have come at 33-1 and 24-1 odds. Having said that he is not in my bet.
18. Frac Daddy – Kenny McPeek (trainer), Victor Lebron (jockey)
No fracin' way this horse wins this race.
19. Java's War – Kenny McPeek (trainer), Julien Leparoux (jockey)
I give this horse a chance because he is a closer in a race that has no true speed. He will need a fast race early, so that some of the other closers tire if he wants a chance.
20. Vyjack – Rudy Rodriguez (trainer), Garrett Gomez (jockey)
Came close in the Wood Memorial, getting edged out by Normandy Invasion for second…but he was being ridden by Joel Rosario. With Garrett Gomez on him I like him less than I did at the Wood with Rosario, which keeps him out of my bet.
My picks to win: (3) Revolutionary, (16) Orb, (14) Verrazano
My higher/mid-odds picks to upset the favorites (and maybe win): (5) Normandy Invasion, (2) Oxbow, (6) Mylute
$1 Exacta Pick: 3, 14, 16/2, 3, 5, 6, 14, 16 ($18 bet)
$1 Trifecta Pick: 3, 14, 16/2, 3, 5, 14, 16/2, 3, 5, 6, 14, 16 ($48 bet)
For those of you who haven't bet before pick a horse that you like and bet $5 on him to win. It will give you a reason to watch the race…and this will be a good one. There are no real speed horses in this field, which means that no one will be way out in front and it will be a very tight finish. It could be six or eight horses wide coming into the home stretch, which gives you even more reason to yell very loudly at the TV. This amateur handicapper, for one, will be sipping a Kentucky Ale Bourbon Barrel Ale with a drop of simple syrup and a sprig of mint…Mint Brew-lup, dig it.