2 Comments
Corkscrews Wine Storage of Denver | A Beer Cellar Home Away From Home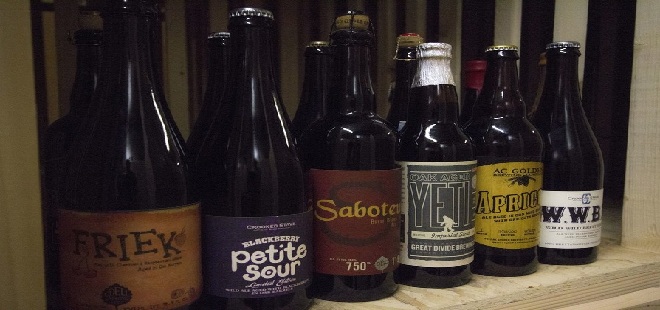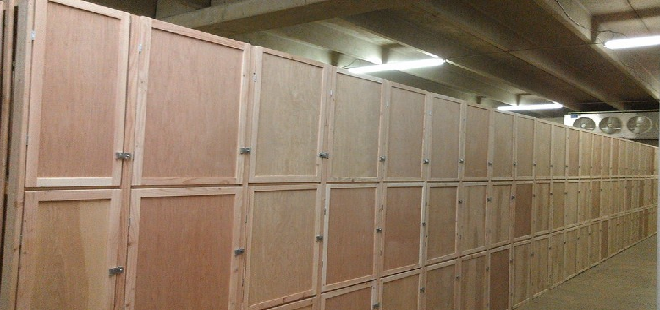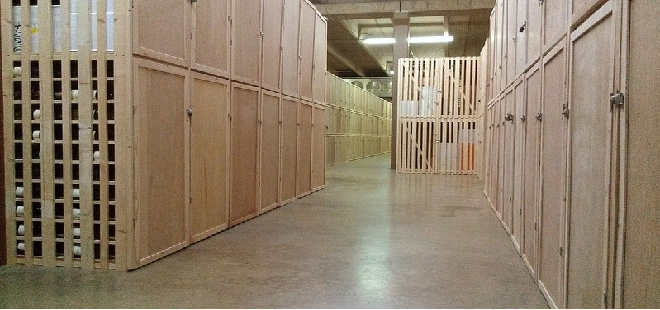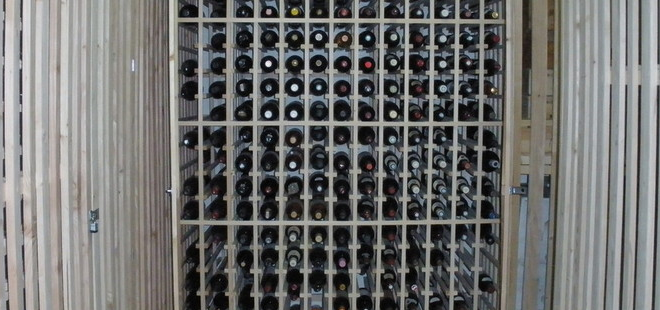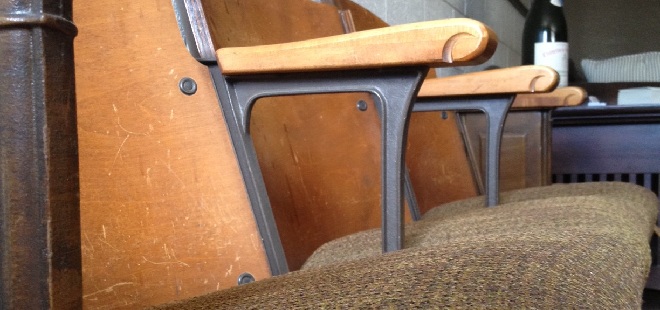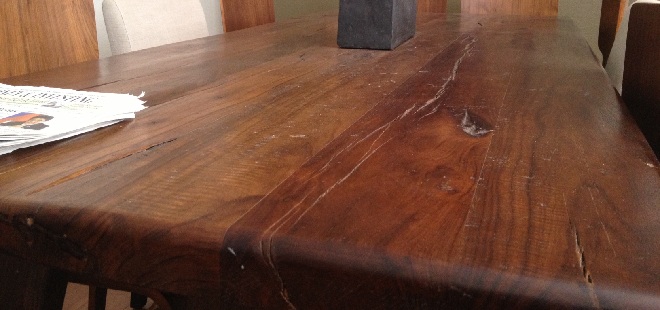 1845 W 12th Ave, Denver, CO 80204
Although they may not have "and Beer" in their moniker, they have been appropriated with that name by yours truly.
We all know much like wine, beer has the ability to age, evolve and develop complex new aromas and flavors. Think that Dogfish Head Olde School Barleywine is a loaded treat right now? Try it in 10 years, when it has smoothed out into a melodious elixir commendable only by a snifter. Time, along with yeast and bacteria, can polish a beer's rough edges and unlock its full potential—or, given a few months too many, create a liquid best sent down the drain. I found the perfect place to help me prevent most drain pours and it is right down the street from my employer. Enter Corkscrews Wine "and Beer" Storage of Denver and how they are changing the face of craft beer and long term storage.
Aging beer isn't an exact science—yet—but by creating an ideal climate, selecting the right beers to put into the cellar and following storage protocols (they should be aged upright, instead of on their side like wine), you can start a beer cellar of your own, even if you live in a apartment or home without a basement or adequate storage space.
Some folks use their spare closets or their basements to stow away their cellar brews, but in order to give those barleywines and strong stouts a chance to age gracefully, we should be establishing a safe, cozy environment. For your interests, a cellar, or a basement, where the temperature will remain relatively low (about 55 degrees Fahrenheit is ideal, give or take five degrees), with narrow temperature fluctuation; a range of more than 20 degrees will wreak havoc. This also holds true for wine, which you can cellar alongside beer. (Red wine is typically stored at 50 to 55 degrees, and white wine is best aged at 45 degrees). If you can't find places in your home or apartment to store beer, or the fluctuation in temperature is too high, you may need to look outside the home for storage.
I found myself in that same situation until I found Corkscrews Wine Storage of Denver. Corkscrews is a state of the art, wine and beer storage facility where the temperature is kept at a constant at 55 degrees while the humidity level is controlled to the perfect cellar setting of 50 to 70 percent based on the season. The storage facility is designed for optimal, long term storing and aging of beer and wine but it does not require any duration of stay if you were interested in short term storage, as well. Over the last year and a half they have developed a great number of members and are growing fast.
Storage
All of the storage lockers have their own lock and are designed to be safe and secure while at the same time allowing for the flow of air. The storage facility structure has a 24-inch cement floor, 16-inch cement walls and a 12-inch cement ceiling. There is no natural light and minimal overhead lighting within the facility in order to provide an optimal, long term storage environment for wine and beer hoarders alike.
Security and Access
Clients can access their lockers from 8 a.m. until 8 p.m., seven days a week, all year long. Clients are issued their own personal card that will allow them access into the storage facility. Once in the facility, clients will have their own locker and they will be the only one with access to their storage unit. Corkscrews Wine Storage of Denver has the latest technology providing a safe and secure environment. Their surveillance camera system covers every locker in the storage facility and can be accessed via the web 24 hours a day. All video is stored safely and can be reviewed in a timely manner. The alarm system on the premise is equipped with motion sensors throughout the building. The alarm is automatically enabled during non-access hours and is monitored constantly. The electronic access control system monitors and stores every entry into the facility allowing us to identify who entered the premises and at what time of day.
Other Amenities
They also offer cellar inventory tracking and management and receiving of packages. This is especially nice when you want to order some craft bombers and can't sign for them at your place of employment (I work for the city and county of Denver; I can't exactly ship beer to my work). They have a lounge and tasting area that is available for all members to use at anytime. They also host frequent tasting events, educational classes and social get-togethers that are free to all members.
So, get those beers out of the heat and into a cool (literally), new home. Brooks and his staff are extremely approachable and would love to talk shop with you on how to customize your locker in order to house your specialty bombers. Are there any other places like this other than Denver? Is beer storage the next big wave the in craft scene or am I the only one totally nerding out on this? Please leave your comments below with your best tips on aging beer and your best practices for keeping your beer cellar in tip-top condition.