No Comments
Amalgam Brewing | Bloom Barrel-Aged Imperial Stout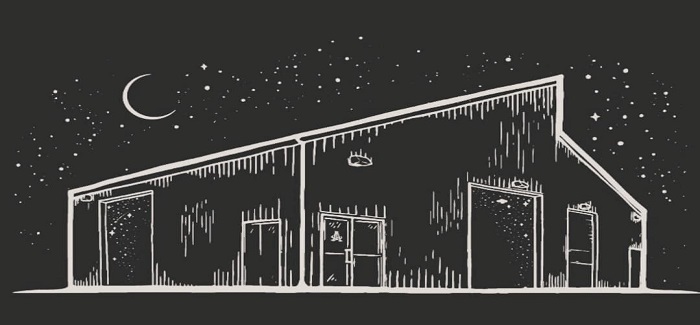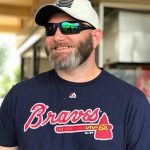 It has been said for many years that humans have five basic senses. Those senses being Sight, Sound, Touch, Smell and Taste. Some scientists believe that we have even more than the five basic senses that we have been taught. We're not confirming or denying that there could be more than the basic senses, but we can confirm that we were given Smell and Taste as a gift for the beer we're going to be talking about today!
Stop and Smell the Coffee
There are many different attributes that awaken your slumbering senses when you first experience BLOOM, a Barrel-Aged Imperial Coffee Stout from Denver, Colorado based Amalgam Brewing. The anticipation of what's inside the bottle is accompanied by our excitement as we open the bottle and we hear the "tssch" sound, followed by the rapidly expanding CO2 release which creates that "smoke" escaping from the neck of the bottle.
While pouring the rich, dark liquid into the glass, the pungent smell of coffee and a faint note of booze slowly travels from the glass to the unsuspecting nose. The coffee has a very deep, rich aroma to it, offering a glimpse of what is yet to come. The bourbon notes arise at the end but play a supporting role to the Mexican whole beans. The bold blend of these two puts your senses in a frenzy!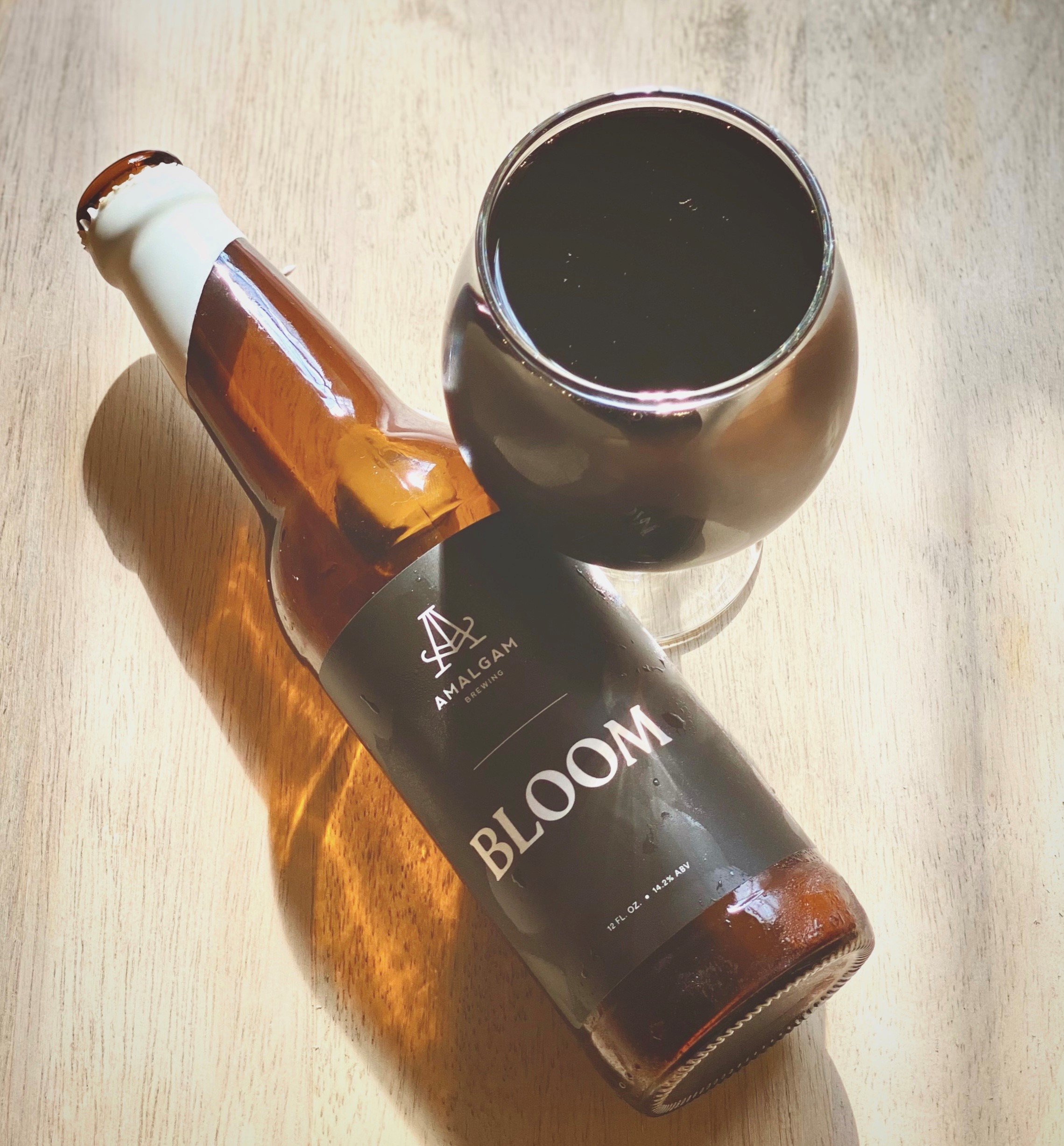 A Flavorful Masterpiece
BLOOM is put into libation hibernation for 13 months in wet Weller bourbon barrels. Even if you're not that into bourbon, chances are high that you've heard of Weller. It is one of the most sought-after bourbon brands by new bourbon drinkers and bourbon veterans as well.
The booziness you get from the bourbon in BLOOM isn't one that's going to knock your socks off, but it accentuates the other flavors that are intertwined together. It's just enough to know the beer is barrel-aged, but not enough to hijack the overall flavor profile.
The coffee used in BLOOM is sourced from Colorado based Sweet Bloom Coffee Roasters. The specific coffee used is Donaciano Martinez, Oaxaca Mexico whole bean coffee. Eric Schmidt, co-founder of Amalgam Brewing, said, "We typically select medium roast coffees to balance the sweet low roast profile of our imperial stouts. Aside from adding some roast character back to the beer, the coffee added chocolate and caramel notes along with a touch of earthiness and delicate acidity." The flavor imparted from Sweet Bloom's coffee is the perfect addition to this once sleeping giant.
Eric also explained that they added a half pound of hand-sliced and chopped Grade A Madagascar Vanilla Beans to the barrel for approximately a month before packaging. "This plays off the vanillins already present from aging in Oak, and the integrated vanilla adds a sweet marshmallow note and contributes to a smooth and rich mouthfeel, which we dig," noted Eric. We dig it too Eric, we dig it too! So much so that we would name our first born after it. Ok, not really, but we thoroughly enjoyed this beer!
What is Amalgam?
Eric explained that Amalgam is an evolving art project which uses beer as the medium. "We're not beholden to any specific styles or timelines and seek to only make beer which satisfies our creative spirits and helps to move the culture forward. We're driven by experimentation, inspiration and friendships."
To be able to do this, and essentially create works of art with the beer you brew is phenomenal. One doesn't have to just brew certain styles that are selling, or to feel you have to fit in with a certain niche. This allows you to be as creative as you want to be, and when you have that going for you, there aren't many things that will limit what you are able to do with your beer.
---