No Comments
Four New Session IPAs Perfect for the Long Hours of March Madness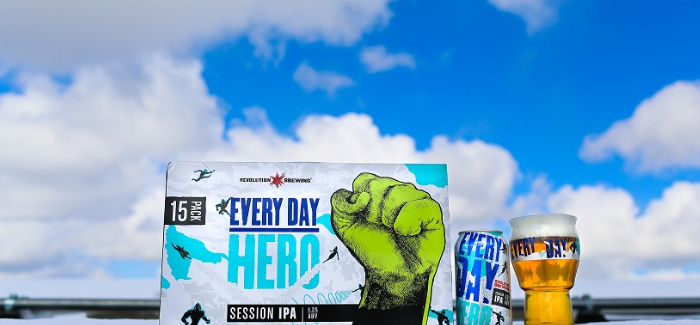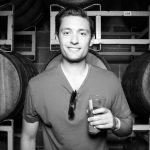 The calendar year is full of great sports events, but there is arguably no better multi-day sports period than the opening weekend of March Madness. From early Thursday to late Sunday, college basketball fans, avid gamblers, and college alumni alike will gather around computer screens, flat-screen TVs and in stadiums across the nation to cheer on their favorite team. It's an experience that frays the nerves, especially if you have a team you're rooting for or money on the line. It's also one that is ideal for your favorite beverage of choice—several of them in fact. Whether you're on your couch or on a bar-stool, the non-stop basketball action for the opening weekend deserves a light yet flavorful beer that's high on hops but low on alcohol. Here are four new Session IPAs that should make it into your starting lineup this weekend.
The Chicago brewer has made a name for itself with its popular Hero IPA line. Their newest offering, Everyday Hero, looks to offer something different than its higher ABV brethren. Coming in at a cool 4.3% ABV, Everyday Hero is low on alcohol but still packs a considerable dose of Sabro, El Dorado, Mosaic, and Cascade hops. Oh, and it comes in 15-packs.
https://www.instagram.com/p/Bum7Wj-oY7Y/
Local Team: With no Loyola University Final Four run in the picture this year, the closest local team to root for here is Bradley University, who are facing a tough Michigan State in Round 1.
Sometimes you just want an IPA that doesn't feel like you've ingested a liquid loaf of bread. The Delaware brewer's new Slightly Mighty IPA seeks to fit that niche, with only 3.6 carbs per can and 4% ABV. Made with monk fruit and locally-sourced barley, Slightly Mighty is an easy sipper that you can drink throughout a full game. This one should be available across their distribution footprint in 12oz cans.
https://www.instagram.com/p/BstXzncBpgf/
Local Team: While the state of Delaware doesn't have a college team in the tournament, an enticing option that is somewhat close are the reigning champion Villanova Wildcats.
Based in Wake Forest, North Carolina, White Street Brewing's new Relaxession offering is a great option for when things are anything but relaxing in crunch time. With the addition of rye and Centennial hops during dry-hopping, this Session IPA offers full body and flavor with only a hint of the alcohol (4.5%). Relaxession is available on-draft in White Street's taproom and in bottles. 
https://www.instagram.com/p/BvFglIgHVF3/
Local Team: Wake Forest isn't in the tourney but ACC foe North Carolina is and is one of the favorites to make a deep run into the tournament this year.
The local Wisconsin brewer is primarily known for their heartier Belgian beers, but their new Lightship 57 Session IPA aims to fit a niche for any Wisconsin sports fan looking to put a few back during a hotly-contested football or basketball game. Coming in at 4.5%, Lightship 57 boasts a good amount of Zythos, Simcoe and Centennial hops, promising hits of citrus with a crisp finish. The new IPA should be available across all of Sprecher's restaurants and pubs.
https://www.instagram.com/p/BuOwWFcnlIV/
Local Team: I'm a Wisconsin Badgers fan but Milwaukee's college basketball team is Marquette, who face a tough 5vs12 matchup against phenom guard Ja Morant and Murray State in Round 1.
If you're looking for some easy sippers that might be available across a wider swath of the US and in your typical sports bar or Buffalo Wild Wings, two new offerings that I'm really digging are Lagunitas DayTime Session IPA and Ballast Point Lager. Both are easy drinking and low ABV, making them perfect for long sessions in front of a TV. Cheers to another fun March Madness experience. Hopefully your team wins, and if they don't, hopefully you're at least entertained. Cheers!
Feature image courtesy of Revolution Brewing.
---