No Comments
AJ McCarron: The College Quarterback We Should Be Talking About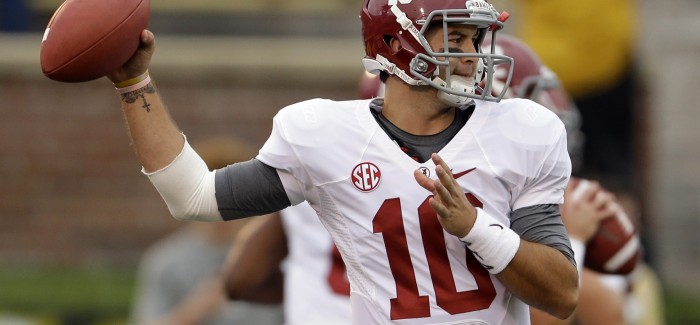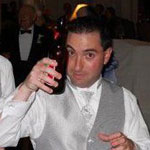 There is a quarterback in the SEC that has unbelievable talent, command of his offense, the ability to make a huge play every down and he's humble – so it's not Johnny Manziel.
The player I'm talking is sometimes overshadowed even though he's one of the best college quarterbacks of all time. I'm talking about Alabama's A.J. McCarron. He's the only quarterback to win back-to-back national championships in the BCS era and he looks like he might very well take home a third straight title this year. Only six other quarterbacks in the history of college football have won back-to-back championships in some capacity so that's how rare of company he is in.
He holds the record for most touchdown passes in a season at Alabama with 30, he already has the most touchdowns for a career at Tuscaloosa and assuming he finishes this season strong he will have the record for the best completion percentage for the Tide.
But wait there's more. With 11 wins this season, McCarron would be the all-time leader in wins for a quarterback and with 2,998 yards passing he would be the all-time passing yards leader.
Of course McCarron gets his fair share of media attention, but nothing like other quarterbacks get. ESPN is constantly covering Manziel and Ohio State QB Braxton Miller. Aaron Murray gets the red carpet treatment in the media but I think of the four McCarron gets the least airtime.
If you ever get the chance to watch the Alabama star play I highly recommend it. He's poised, calm and can deliver a strike deep down the field. There's a reason he plays at Alabama but I can't think of a more successful quarterback in a long time. He went into College Station on Saturday and played incredibly leading his team to a win over No. 6 ranked Texas A&M on the road.
Last year he had a remarkable season. He had the already mentioned 30 touchdown passes but I didn't mention he only threw three interceptions. In the national championship game the Tide dismantled Notre Dame.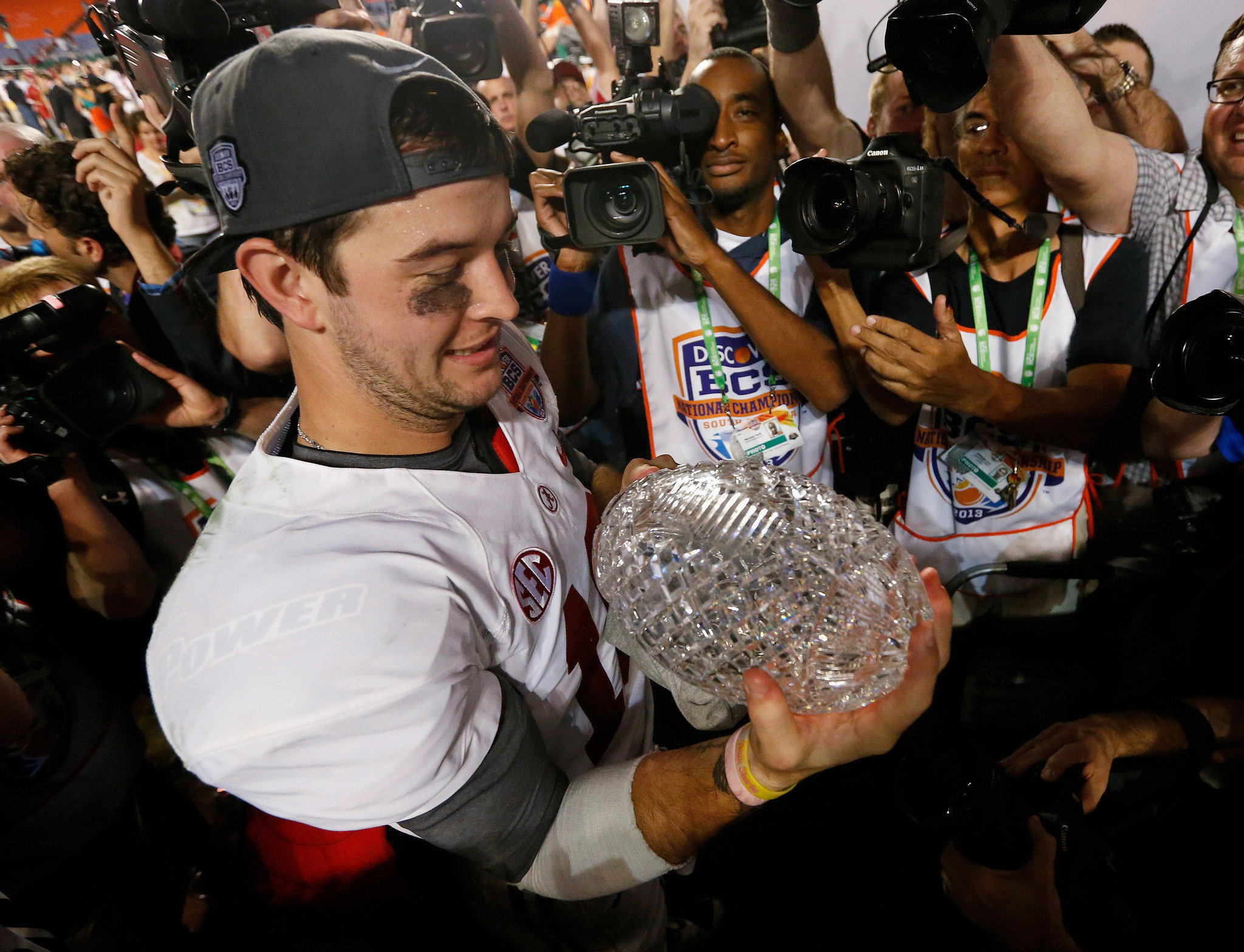 It will be interesting to see what happens to McCarron at the next level. He possesses the skills to play in the NFL. Unlike Manziel, who I see a fate similar to Tebow, McCarron has the size and demeanor to play on Sundays. I don't think he will be a top 10-draft pick. I would think he would be taken in the mid-late first round and could drop to the second round depending on the needs of the bottom teams.
McCarron is doing it right. In a time where flashy and off the field headline making quarterbacks get all the attention, it's nice to see McCarron staying quiet and just playing to his full potential. Alabama got through its toughest test against Texas A&M and should be playing for another crystal football in January.
That would be three trophies for McCarron – more than Manziel, Miller and Murray combined.
Mike Zoller is a writer for PorchDrinking.com. He works full-time for Northwestern University Athletics. Follow him on Twitter @mikezoller.