No Comments
Fullsteam Brewery – Summer Basil Farmhouse Ale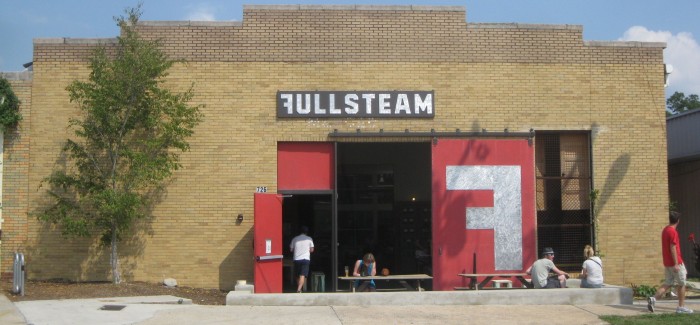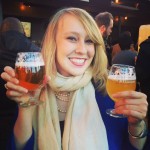 ABV: 5.4%
IBU: Unavailable but Minimal
The advent of football season and the slowly dropping mercury signals to us all that the days of summer are sadly over. Though I welcome fall, my favorite season, chock full of sweaters, pumpkin-flavored everything, and the holiest of all horse racing meets – Keeneland – I still find myself grasping onto the final remnants of all that is summery.
This week, I was finally able to take a vacation from work and head down to the still warm beaches of South Carolina. Though much of my days were spent reapplying the highest spectrum SPF I could find (the sun and I are not best friends) and chasing around my one-year-old nephew, I still made time for beer. When we headed into Charleston for dinner one evening, I was compelled to make my usual pilgrimage to my favorite downtown Charleston bar: The Gin Joint.
This small bar with a lovely courtyard sits right off of busy Meeting Street, very near the water. This Joint serves up exquisite craft, Prohibition-era cocktails (read: no vodka). Though my first drink was a delicious "Purgatory" (a rye concoction featuring green chartreuse and Rittenhouse Rye whiskey), my eyes were, of course, drawn to the beer list; I am, afterall, a PorchDrinker at heart. (Pro tip: If you venture to The Gin Joint, opt for the "Bartender's Choice," in which you choose 2 adjectives and let the man behind the bar craft you something gorgeous. I chose "herbal" and "strong." He did not steer me wrong.)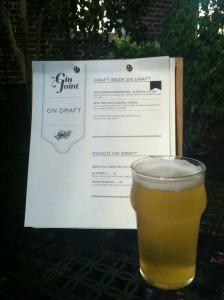 As I drained the final drops of my rye cocktail, I sought my next libation. I instantly gravitated toward a brew that promised to prolong the rapidly-dwindling summery days and revive it with a familiar, and favorite, June flavor: Basil. Fullsteam Brewery out of Durham, NC, had the brilliant idea to toss a large crop of locally farmed basil (three pounds, to be exact) to each batch of their farmhouse ale. I am not usually a fan of saisons or farmhouses, but this one stood out as unique.
The Fullsteam Summer Basil lives up to it's moniker: Liquid Summer. The brew pours a cloudy, pale gold with a fluffy white head. The nose is fresh and crisp, with the first sip lending that familiar funk of a farmhouse ale. But then, something wonderful happens: the fragrant, sweet, almost lemongrass taste of the basil hits the tip of the tongue and lingers on the palate. This beer is a refreshing easy-drinker: the perfect accompaniment to any summer – or near-summer – day, whether it be under the heavy sun of July or the still warm days of September.