One Comment
Pop Culture Week in Review: December 7-13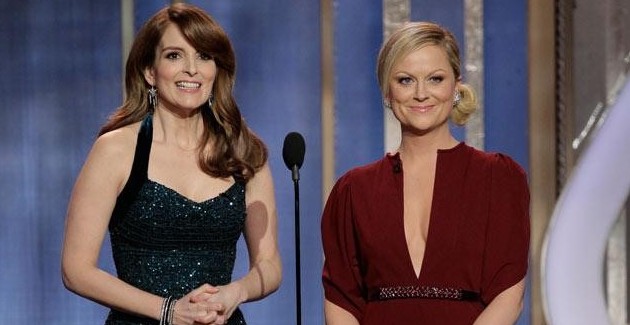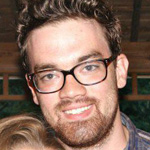 You want to know Hollywood? I'll show you Hollywood.
It's awards season. Do your very best to avoid physically striking anyone who uses the phrase "Oscar buzz" – you're gonna hear it a lot lately. You'll also be getting a lot of red carpet photos on the horizon – the Screen Actors Guild (SAG) Awards, Golden Globe Awards, and Academy Awards are all within the next two months. The first two of those three announced their nominations this week. Let's start this Pop Culture week in review with some quick takeaways from the Golden Globes nominees.
SNUBS
-Oprah was NOT nominated for her role in Lee Daniels' "The Butler." Someone forgot to tell the Hollywood Foreign Press Asssociation – which runs the Golden Globes – that Oprah is the closest thing our country has to royalty. And you do not eff with royalty.
-Tom Hanks DID get a nomination for "Captain Phillips," but NOT for "Saving Mr. Banks." I wanted to imagine a scenario in which Hanks had to give TWO acceptance speeches at the Globes, because the entire awards show should just be Tom Hanks, Amy Poehler, and Tina Fey (Poehler & Fey are hosting again!) being incredibly charming and lovable.
-Poor "August: Osage County." Meryl Streep and Julia Roberts got acting nominations, and you just got a SAG nomination… but no Golden Globe nods for best picture. Guess you can un-cross those fingers for the Oscars.
Oh, by the way… how dumb is it that the Globes break up Comedy and Drama categories? How is "Her" a comedy? How is "American Hustle" – should I laugh during it?
KUDOS
-Bryan Cranston for "Breaking Bad." He'd better win – I can't stand Jeff Daniels chewing gum on stage again.

-"12 Years a Slave" got a lot of Golden Globes love. After hearing about all the buzz, a lot of white people like myself are going to see it and leave the theater three hours later hating their ancestors.
-NETFLIX! Nominations for Jason Bateman. Taylor Schilling. Kevin Spacey. Robin Wright. "Orange is the New Black." "House of Cards." I'll keep shelling out 9 bucks a month just to be able to see this stuff over time; glad HFPA is progressive enough to see that.
SPEAKING OF NETFLIX…
The network/website announced this week it'll be releasing a TV show that stars (the voices of) Will Arnett (GOB from "Arrested Development") and Aaron Paul (Jesse from "Breaking Bad") in the near future. I truly do not care if this show is terrible; I love the idea of a GOB-Jesse bromance.
SONS OF ANARCHY BROKE HEARTS
I think we're still in the spoiler-free timeframe where I cannot tell you how season six of "Sons of Anarchy" ended. But that guy in your office who watches it was probably inconsolable on Wednesday. Do yourself a favor; catch up on that show and then lament along with us.
REPORTS SAY SNL IS AUDITIONING BLACK FEMALE CAST MEMBERS
No one is happier than Keenan, who can't wait to move the Oprah and Madea costumes out of his dressing room.
FORBES ANNOUNCED THE MOST OVERPAID ACTOR IN HOLLYWOOD
I'll bet you can guess this before I tell you.
Hint: Back in the '90s he was the Big Daddy in town, but now his stock is fading.
Okay, fine, here's your answer.