No Comments
Event Recap | 2016 Festival of Wood & Barrel-Aged Beers (FoBAB)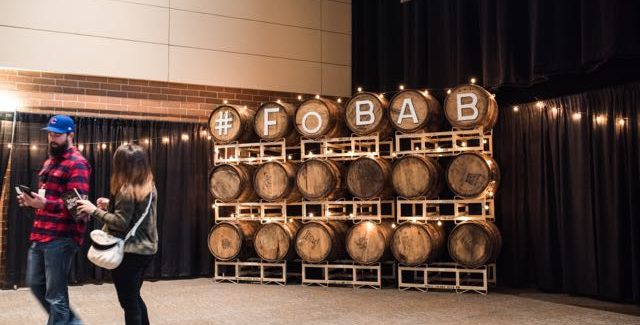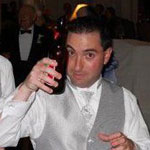 Now that my liver has had a few days to rest I'm able to look back on the 2016 Festival of Wood and Barrel-Aged Beers. Once again the beer selection at FoBAB was incredible. In fact 2016 seemed to highlight more "whales" than last year. There were definitely some beers worth highlighting that didn't take home medals this year.
FoBAB is always a very highly touted event. With tickets selling out in minutes when they go on sale and lines forming well over an hour before doors open, it's the premiere beer event in Chicago.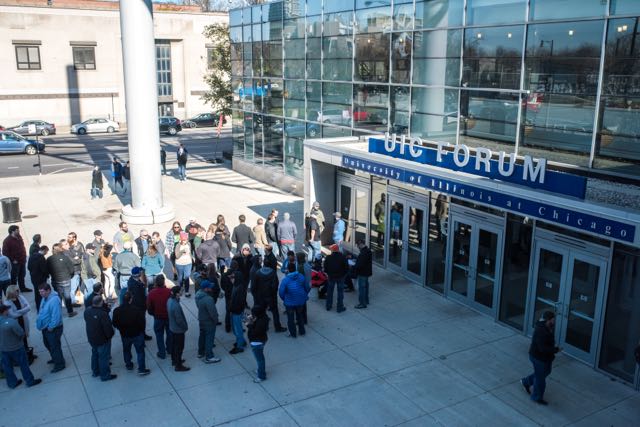 This year's event was no different. One of the most highly anticipated parts of FoBAB are the awards ceremony during the first session on Saturday. This is where beers can quickly go from quiet passed-by beers to the must-have pour of the festival.
While the judges made their picks for the winners of each of the 12 categories, some I saw a little bit differently. Part of which makes craft beer so much fun to talk about and cover is that everyone can have an opinion and no is right or wrong.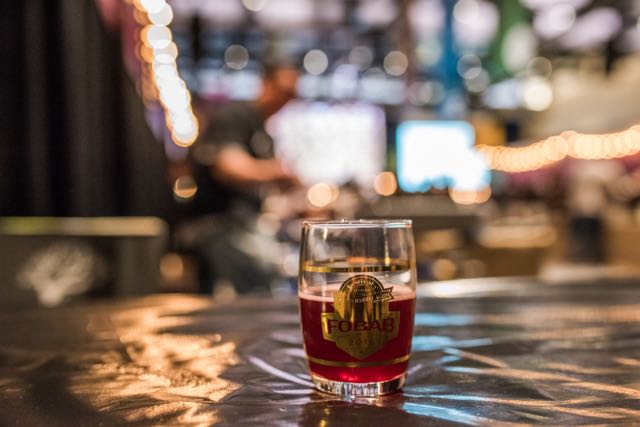 Here are my gold medal winners for each category. Agree or disagree? Comment below.
Strong Porter/Stout
Gold Medal Winner: Dosvidanya Rye | Destihl Restaurant & Brew Works
My Pick: Same
This imperial stout is aged in Few Spirits oak rye whiskey barrels and is phenomenal. Destihl won a medal last year for Dosvidanya and this beer continues to shine.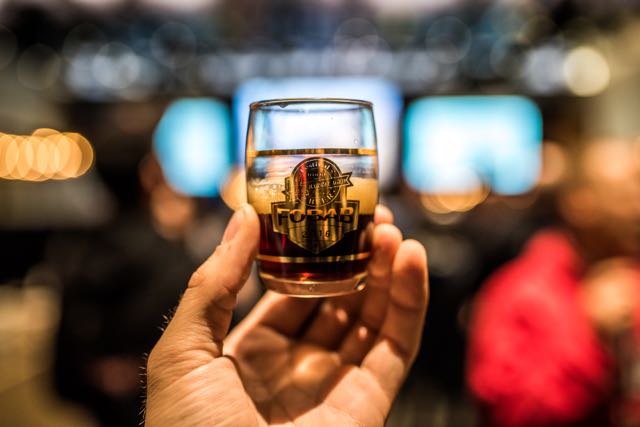 Specialty Strong Porter/Stout
Gold Medal Winner: Inigo Montoya with Hazelnut | 5 Rabbit Cerveceria
My Pick: Barrel Aged Mexican Achromatic | Weldwerks Brewing Co.
Shocked would be an understatement for this category. BAMA was one of the top five beers I had all festival. This thick stout featured predominant flavors of cinnamon and cacao nibs with an underlying sweetness of vanilla. In my mind it was going to be this beer or BA Malevolence Chocolate Caliente from Spiteful. Boy was I surprised when neither beer even received a top three medal.
I really did like Indigo Montoya from 5 Rabbit. The caramel flavors paired nicely with the coffee and I could see this beer taking a medal in the category somewhere but I really thought BAMA had it wrapped up.
Barleywine/Wheatwine
Gold Medal Winner: The Murderous | Pipeworks Brewing Company
My Pick: Devil's Heart of Gold | Perennial Artisan Ales
I can't get too upset over this category. The Murderous is a great barleywine, but there was something about Devil's Heart of Gold that got me really into the category this year. Again I feel like these beers were both deserving of a medal but when I made my predictions before the awards I thought Perennial should have been in the top three.
Classic Beer Styles
Gold Medal Winner: Hilltop Weizenbock – Palo Santo Wood Aged | Horse Thief Hollow
My Pick: Same
Another one where I thought the judges got it right. This beer was fantastic and the vanilla tones in a weizenbock beer were great throughout. A special shout out to Metropolitan Brewing for their entry – My Little Flywheel. I thought this beer could have been a silver medalist in the category but it failed to place.
Strong Pale Beer
Gold Medal Winner: Exiled Angel | Scorched Earth Brewing
My Pick: Same
Whoa two in a row. I'll always have a place in my heart for Scorched Earth Brewing. The brewery in the western suburbs of Chicago gets overlooked a lot but they are making some truly great beers out there. I went out there just over a year ago and was shocked at how great their beer was. Here's my write-up on the brewery if you're interested.
Strong Dark Beer
Gold Medal Winner: TC Jupiter | Bell's Brewery Inc.
My Pick: Big Lazy Joe | Goose Island Clybourn
If you were to take Bourbon County Brand Coffee Stout and turn it into a brown ale you'd get Big Lazy Joe. The coffee flavor is prevalent throughout the entire sip and the beer isn't as heavy as an imperial stout. It pours a bit lighter in color and density and is one I recommend you get if you're around the brewpub off of Clybourn.
Fruit Beer
Gold Medal Winner: Beautifully Broken | Werk Force Brewing Co.
My Pick: Clare's Thirsty Ale | Haymarket Pub & Brewery
Definitely a tough category to decide. Both the winner and my choice feature raspberries as their fruit but Clare's is like drinking dark chocolate raspberries; it's amazing. I really liked Beautifully Broken as well and the slight funk you got from the red wine barrels and then the re-fermentation with Brett makes it an incredibly complex beer. Another category where I could see either beer winning but I thought Clare's would at least get a medal.
A special shoutout to Mikerphone for their beer Dynamine with a Laser Beam. This beer featured tons of blueberries, raspberries and cherries aged in wine puncheons. Worthy of a bronze medal in my mind. I'm sure we'll see Mikerphone on stage with medals in the future.
Specialty/Experimental Beer
Gold Medal Winner: Chickow! | Listermann/Triple Digit Brewing
My Pick: Mint Julep | Excel Brewing Co.
I liked Chickow!, but honestly I liked the two variants of Chickow! even more. They featured a maple variant as well as a vanilla/cinnamon variant that were bursting with flavor Mint Julep ended up taking a bronze medal so I'm glad they took at least something home for their beer.
Wild Beer/Brett (non-acidic)
Gold Medal Winner: Agnitio (collaboration with Transient) | Hailstorm Brewing
My Pick: Wild 22 | Penrose Brewing Company
I thought Wild 22 would at least take home a bronze medal in this category. This mild saison had a great flavor and really represented the non-acidic category really well. I'm a big fan of Hailstorm and Transient so it was still great to see them take home a gold medal.
Wild Beer/Sours (acidic)
Gold Medal Winner: Olly | Free Will Brewing Co.
My Pick: 2016 Spon 3 | Jester King Brewery
Olly was a shock to me for sure. It's a complex beer for sure blending two and three year-idl vintages. This brown ale was a unique taste for me and one I didn't think at first would be up for an award.
It was hard for me to believe that Spon 3 didn't get on the board at all for a medal. Just as complex, if not even more than Olly, Spon 3 blends one, two and three-year old beer and like many Jester King beers features a strong acidic taste but ends with a nice balanced flavor.
Wild Beer/Sours (acidic w/ fruit)
Gold Medal Winner: Soursmith Kriek | Arclight Brewing Company
My Pick: Peach Climacteric | Weldwerks Brewing Co.
This category was by far the hardest for me to decide. Soursmith Kriek is a great beer and it's definitely deserving of a gold medal any other year but this year. I really though Peach Climacteric would take home the gold medal. It's like drinking a juicy fresh peach. There's no harsh flavor tones here, no fake fruit taste you can get somethings – it's just phenomenal from start to finish.
That being said I can't take away from Soursmith Kriek. The use of cherries from local Michigan orchards gave this beer such a great fresh flavor that I went back for it a couple of times. I also wanted to give a shout out to Atrial Rubicite from Jester King. This beer is also gold medal worthy and in a year where this category really had some strong beers it was left off the stage.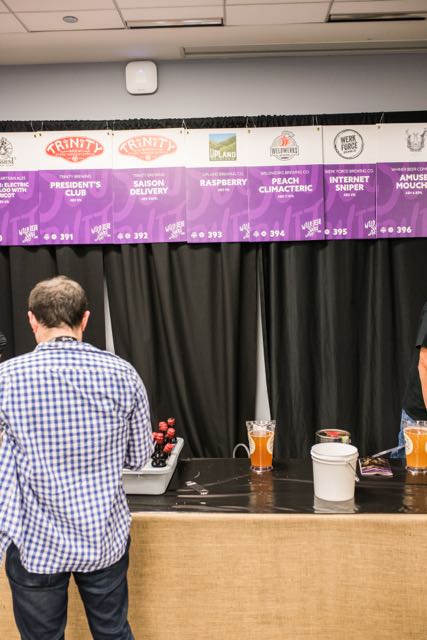 Cider/Mead/Perry
Gold Medal Winner: Understood in Motion #1 | Angry Orchard
My Pick: Lapinette | Virtue Cider
I only had a few of the ciders so I'm not going to be able to speak too strongly about this category. Both Virtue and Angry Orchard are making some great ciders. In an industry that is on the verge of a big boom, craft cider is slowly making a footprint in the alcoholic beverage space. I'm looking forward to ciders having a larger presence at future FoBABs.
Best In Show
Winner: Chickow! | Listermann/Triple Digit Brewing
My Pick: Peach Climacteric | Weldwerks Brewing Co.
I thought that WeldWerks would take home two medals and Best in Show. They ended up medal-less which was a shock to me. Peach Climacteric was in the back room and not on the main floor. Many at FoBAB might not have had a chance to get it as they didn't venture into that room and the beer kicked about halfway through the session.
As I said before Peach Climacteric is like biting into a fresh juicy peach. People who went Friday's session kept talking this beer up so when I got into the fest on Saturday I had to try it for myself. I really thought this was the best beer I had all of FoBAB. Again nothing against Chickow! but after drinking Peach Climacteric any other peach beer I had at this year's FoBAB just couldn't match where WeldWerks had set the bar.
Like I mentioned before the beers above were simply my picks for my favorite in each category. Nothing should be taken away from the beers that did win gold medals. They definitely were worthy of taking home the top prize.
Again if you agree or disagree leave a comment below. Craft beer illicits great conversation and I'd love to know what some of your favorite beers were.
More Photos from FoBAB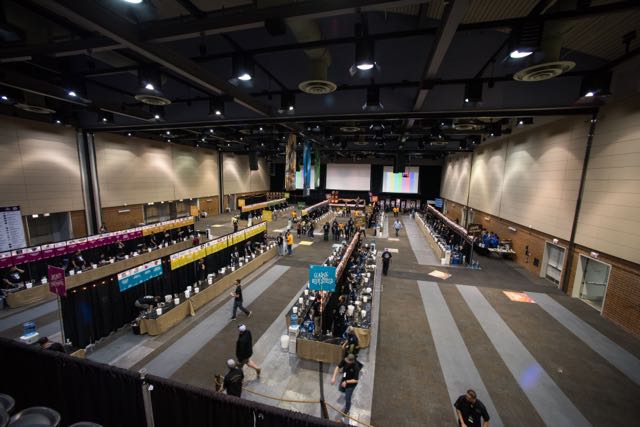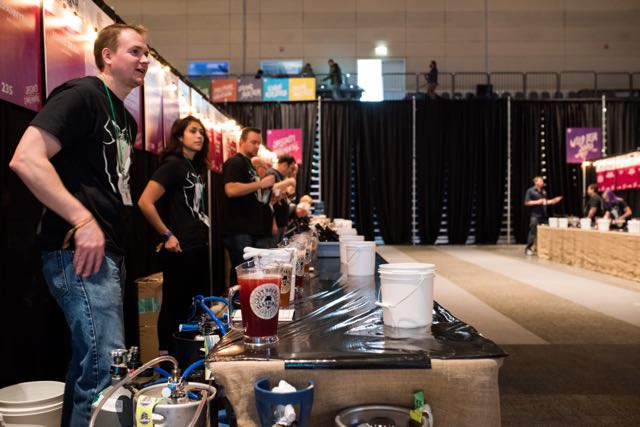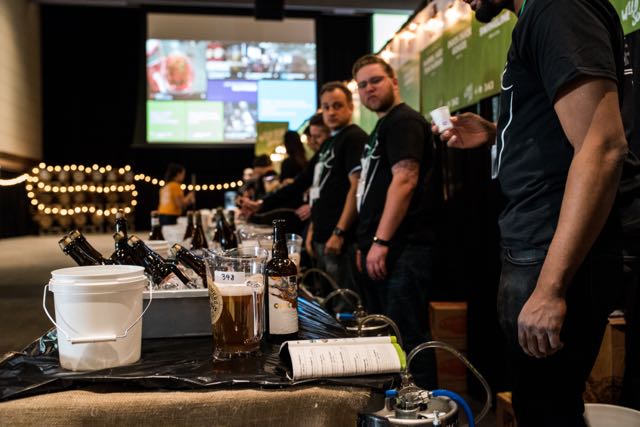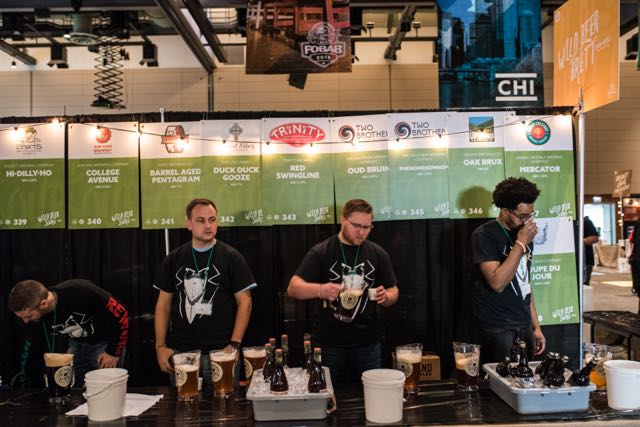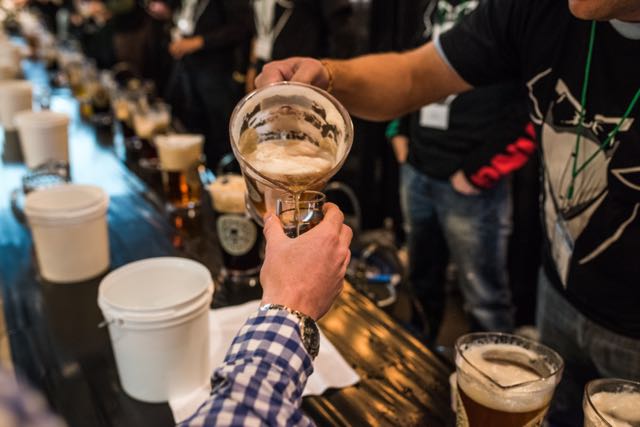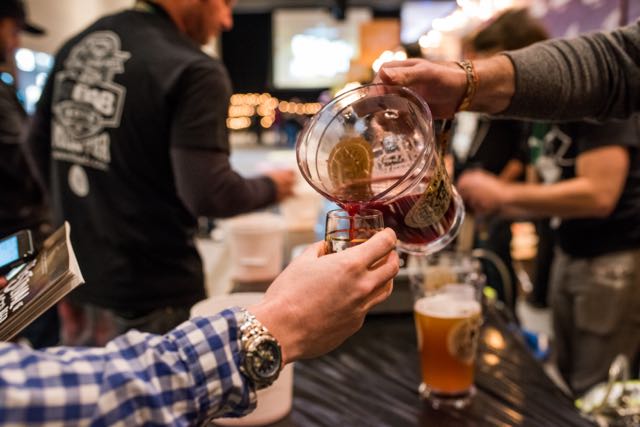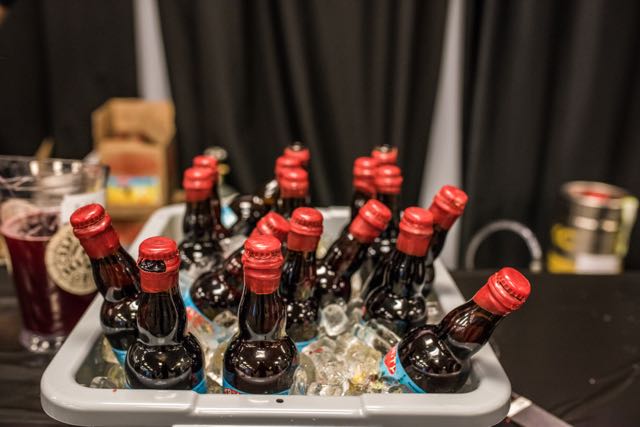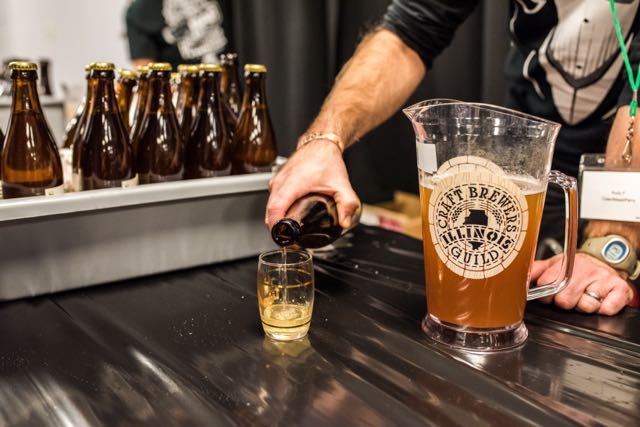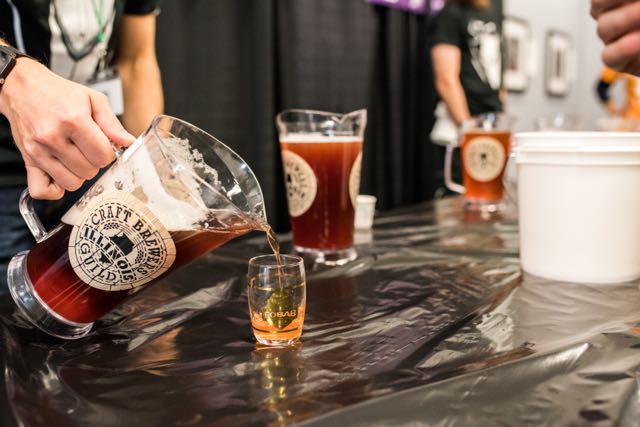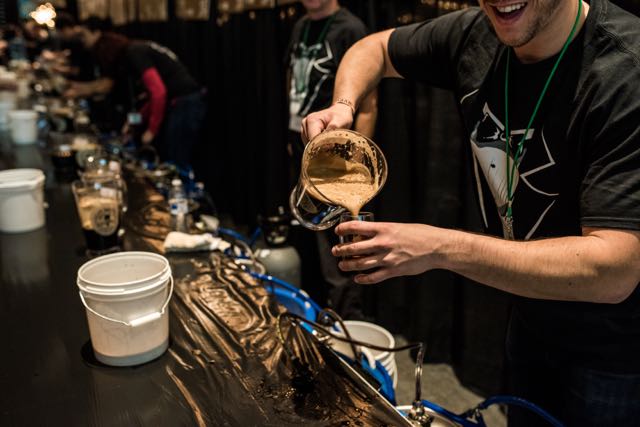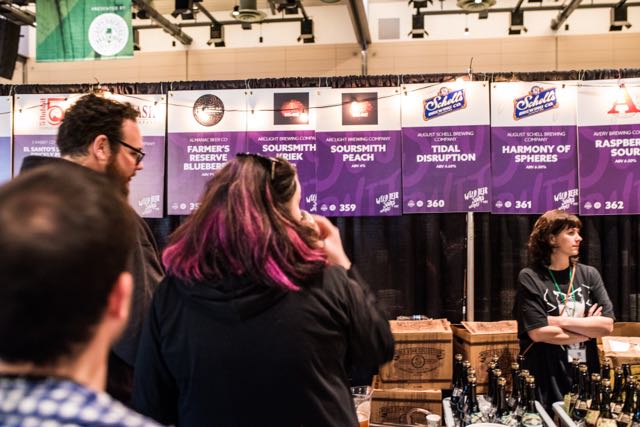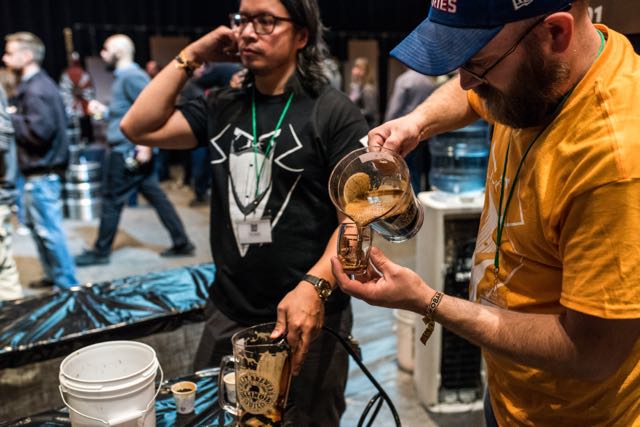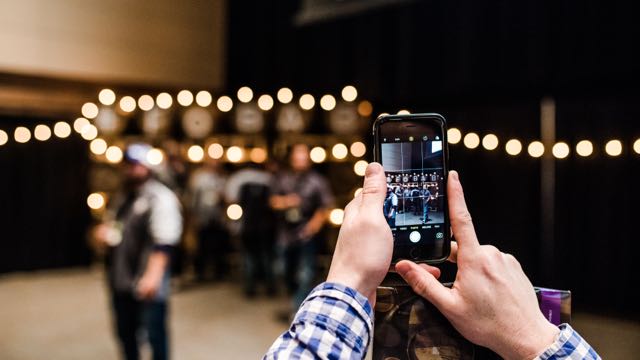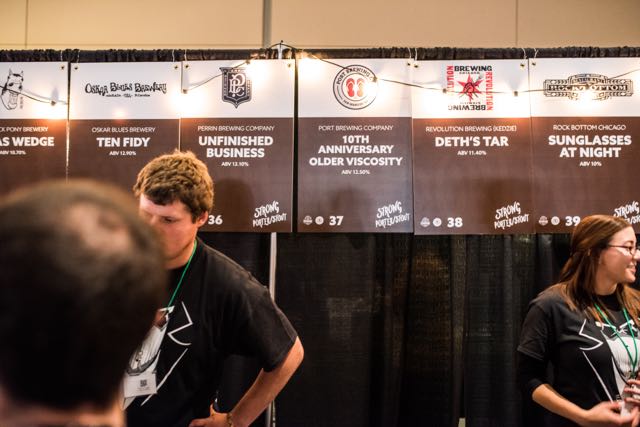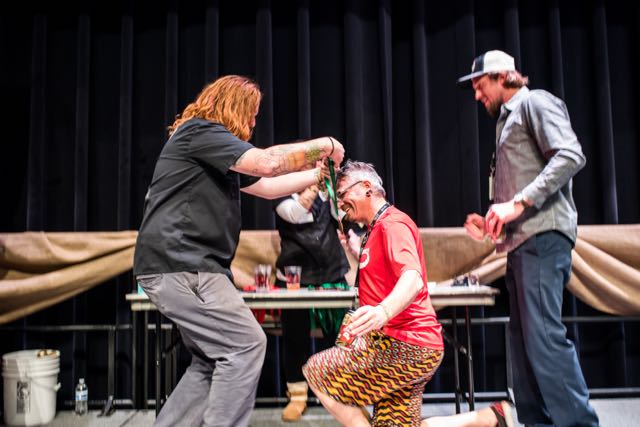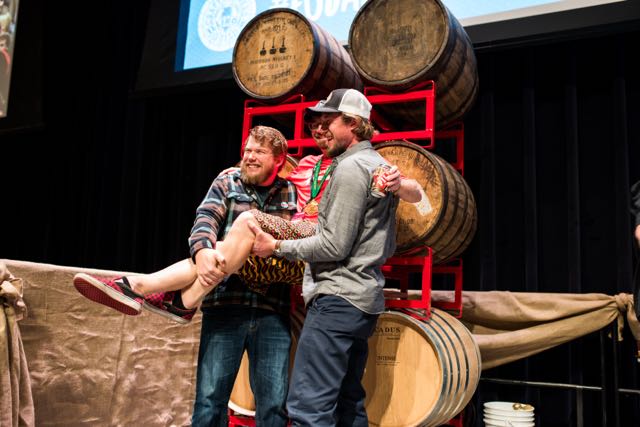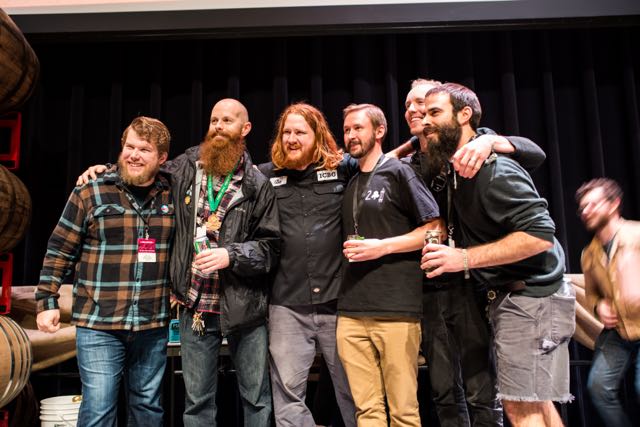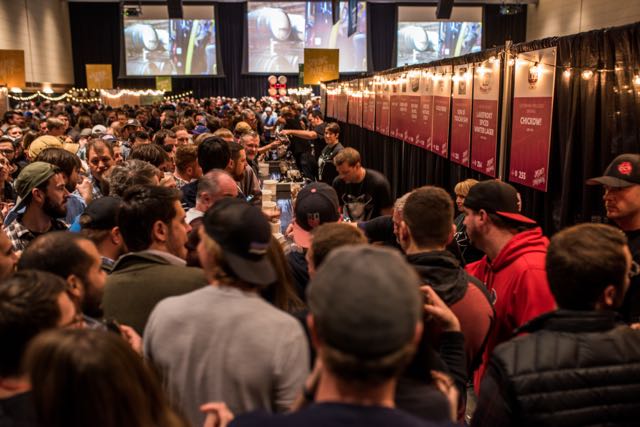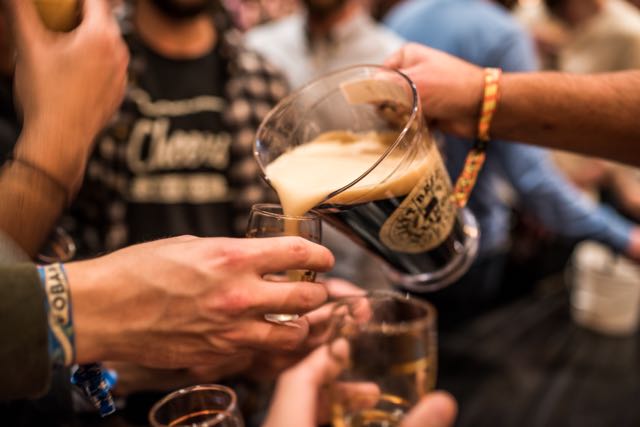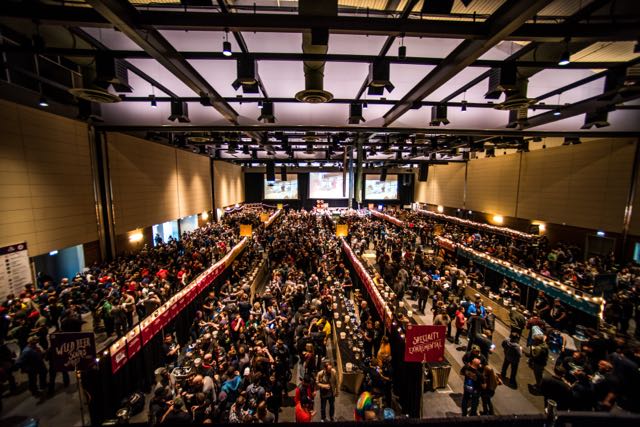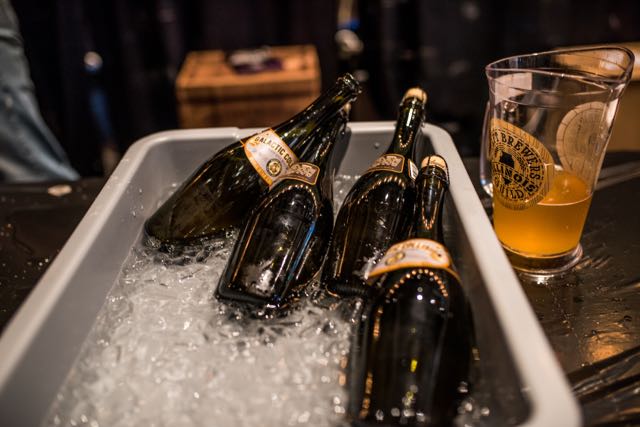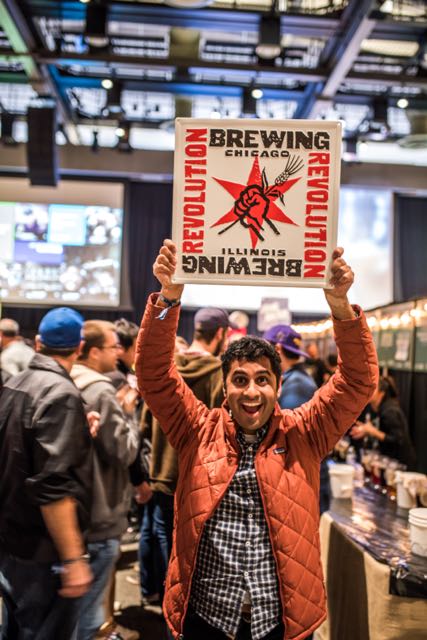 Mike Zoller is the Midwest Editor for PorchDrinking.com. Follow him on Instagram: @CHICAGOBEER and PorchDrinking Chicago's Twitter feed for the latest Chicago craft beer news: @PORCHDRINKCHI.
---