No Comments
DC Event Preview – Beercheology!: Ancient Ales and Archeology Beer Tasting Featuring Heavy Seas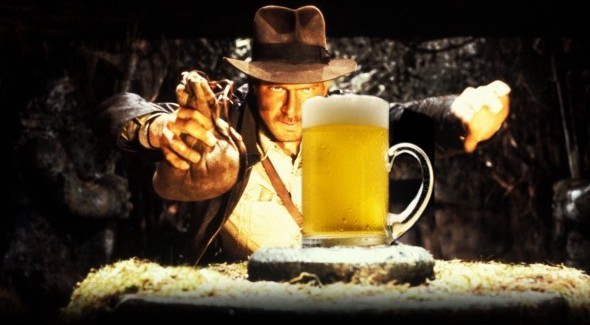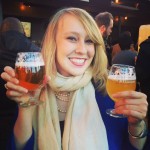 I am a huge archaeology nerd. I am also a beer nerd (obviously). The folks at The Capitol Archeological Institute had the brilliant idea to combine the two. I will dub this beautiful combination Beercheology. So if you secretly (or not-so-secretly) want to be Indiana Jones and seek out ancient booty, then join me at The Capitol Archeological Institute's happy hour on Thursday, January 30th at 5:30pm and taste some fine Cask Ales from Heavy Seas. While you sip your delicious brews, you will be treated to stories of ancient shipwrecks from real archeologists!
You can buy tickets for the beer tasting on Eventbrite (CapitolArchaeology.Eventbrite.com) then join fellow archaeology and beer enthusiasts in Georgetown's Powerhouse (3255 Grace Street NW) on January 30th. For Science!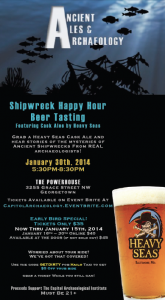 The Capitol Archaeological Institute has also teamed up with HAILO to get you to and from the event safely. Use code GETDIRTY for $5 off your HAILO ride.