No Comments
NCAA Basketball Midseason Update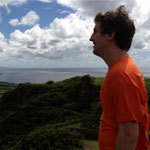 As many have expected, things at the top have experienced somewhat of a shakedown. The Buckeyes have lost 3 in a row after being one of the few remaining undefeated teams. They've recently suffered losses to Michigan State and Minnesota on the road and Iowa at home. OSU will look to get back on track against Nebraska on Monday for their second win against the Cornhuskers this season.
The SEC had some great basketball take place in Arkansas this weekend, with Kentucky losing in the closing seconds of OT to a monster dunk from Michael Qualls. Many argue that this is the best conference rivalry in the SEC and this contest does not refute that, however, poor performance at the foul lines for both teams should be a serious concern for both coaches if they wish to make deep runs in March, especially for Big Blue, who shoots less than .660 as a team and their leading scorer, Julius Randle, getting to the line 138 times this season, but only converting .710 of the time.

And then there is the Big East, who will be lucky to get 3 teams into the tournament this year (Villanova, Creighton, Xavier). This fact is only worsened when considering Syracuse, Pitt, UConn, Louisville and Cincinatti are all putting solid seasons together.
It shouldn't come as a surprise that Syracuse is doing well and sitting atop of the standings in the ACC, but who would have guessed that they would be battling it out with their old rival Pitt on Saturday, both being 4-0 in conference, for the top spot. Granted, it is still early and both will meet up again in conference play, but it almost feels like the days of the Blue Devil's and Tar Heels are fading fast with these two here and Louisville coming in next year. For this Big East homer, you could say it serves as some kind of silver lining.
Some important matchups to watch this week, including Creighton at Wells Fargo taking on Villanova. This is definitely the hardest conference matchup the Wildcats will be facing, with First Team All-American and Wooden favorite Doug McDermott leading his team with 25.2 PPG. As a Nova fan, this game has me worried because of the mismatch McDermott creates, but confident that we will still win. Hopefully Colorado will find a way to upset Arizona this Thursday as well, who has pretty easy way the rest of the season.