No Comments
2014 Vail Big Beers Belgians and Barleywines Recap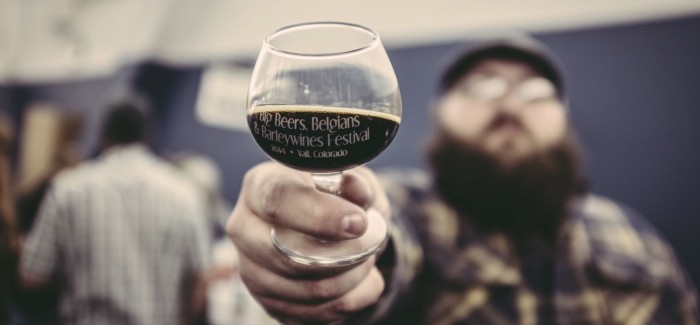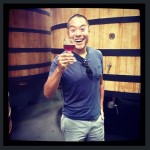 All photos provided by Will Dozier and Lynn Thayer
I distinctly remembered leaving last year's Vail Big Beers Belgians and Barleywines Festival feeling like I had done something illegal, as if I had snuck into first class mid-flight, or was mistaken for a movie star and gotten into a private party. See when I left VBBB last year I had just encountered one of the greatest collections of rare/phenomenal beers assembled in one place.
Needless to say, last weekend I was on the verge of narcolepsy in anticipation of the 2014Vail Big Beers Belgians and Barleywines. Did it live up to expectations? I left with only one beef. Too. Much. Awesome. And of course not enough time.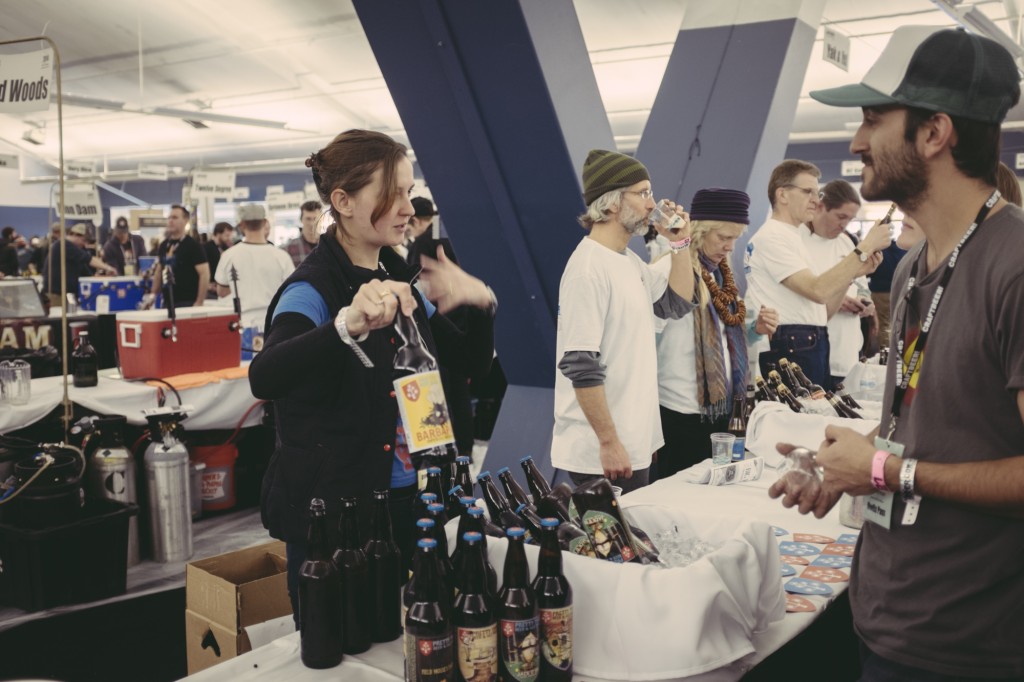 This year, the crew at Vail Cascade Hotel upped the ante by moving the festival to one large event space as opposed to the previous setup of two separate rooms linked by a corridor. This new setup allowed for more breweries, more attendees and way too much beer for us to try all at once.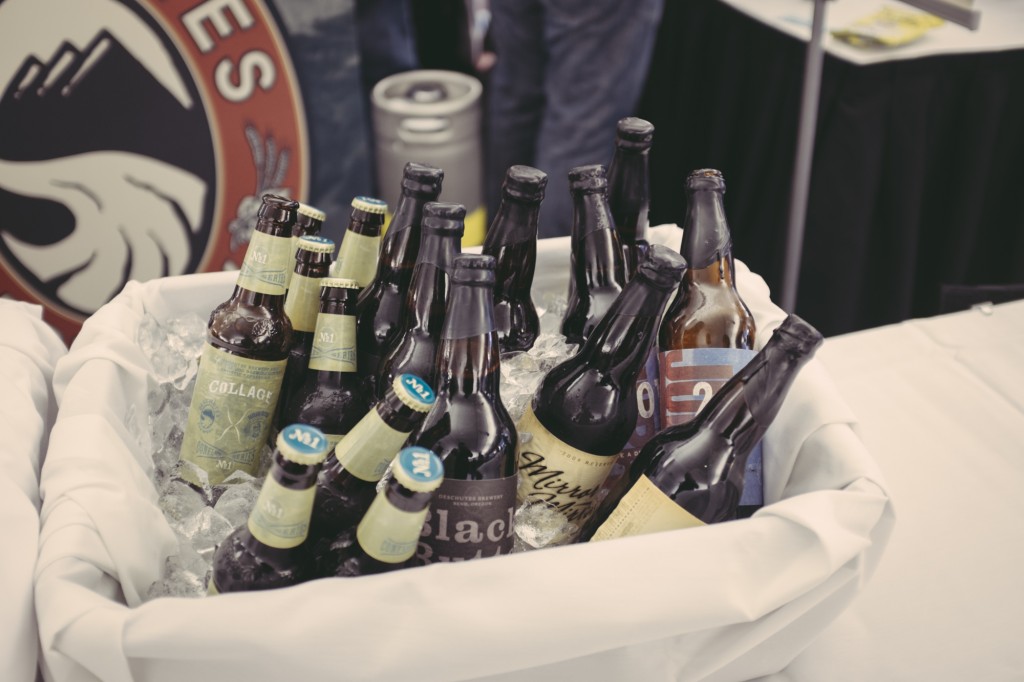 But let's get to the good stuff, as always every attending brewery brought the house. Bells brought their legendary Hopslam (which is now available wherever Bells distributes((Colorado not being one of those places))), Goose Island brought Bourbon County Barleywine, Deschutes brought 2009 Mirror Mirror, Collage and Black Butte 22 (2010), Firestone Walker shared their 2012 Parabola and Sucaba as well as their 16th Anniversary Barrel Aged Blend. Lost Abbey brought their 2008 Angel's Share and Cuvee De Tomme, Surly's SeVIIn, and Stone's Vertical Epic 06.06.06.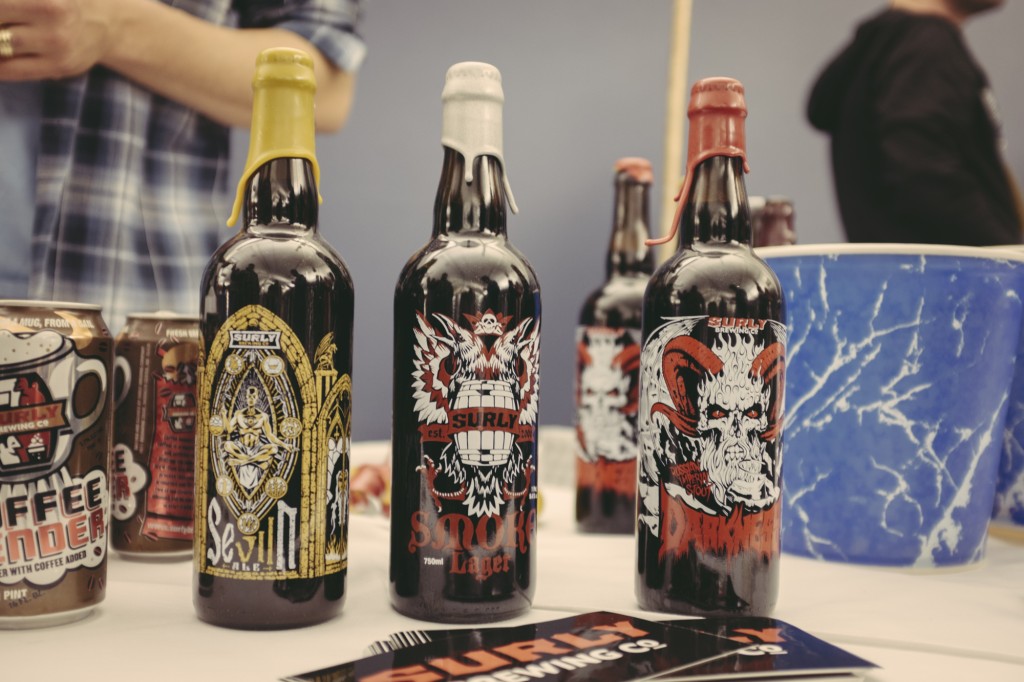 And now for the big winners of the evening. If you haven't heard of Perennial yet, it's about time to bone up a bit about this St Louis based gem. Known for their tremendous barrel aging program, Head Brewer Cory King and co-founder Phil Wymore were personally on hand to pour craft beer cult favorite Abraxas, a complex Imperial Stout brewed with ancho cili peppers, cacao nibs, and vanilla bean. Abraxas is one of those beers that evolves throughout each tasting and boasts a well balanced sweet chocolate-y flavor profile. Also amazing was the showing from Pretty Things Beer & Ale Project which brought Our Finest Regards, Mystic Brewery brought a single bottle of their Entropy, and Cambridge Brewing wowed us all with their Cerise Cassée. That trio of Boston breweries definitely impressed in Vail, but my favorite from the New England region came from Allagash, out of Portland, ME. Their Curieux, Fluxus and Interlude were all out of this world and with Interlude becoming one of my top two picks of the fest. And even better yet is word on the street that Allagash may be returning distribution to Colorado in the near future.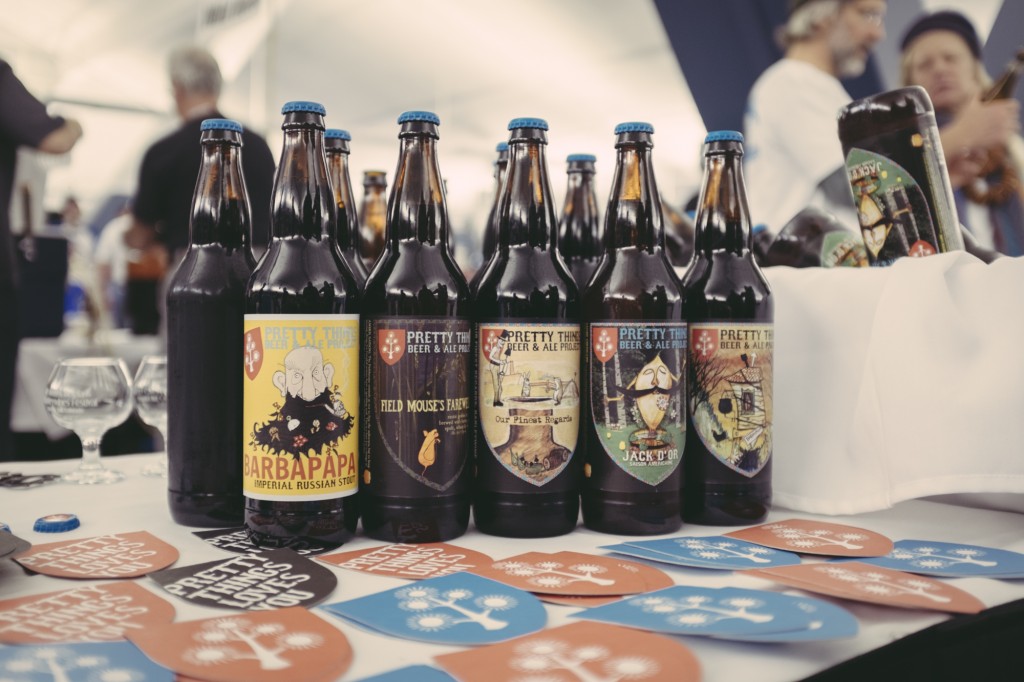 One of my biggest takeaways from the festival, is to trust your gut and occasionally throw caution to the program guide. Crooked Stave has been known to call audibles in the best kind of way at festivals. Such was the case as one of my fellow attendees shouted, "I thought Crooked Stave was only bringing Vielle, Surette and Hop Savant."  That weekend they brought the likes of Cherry Origins, Raspberry Origins, Wild Wild Brett Violet, Blackberry Brett D'Or, and the extremely rare Surette Reserva. It was insanity!
However, the general consensus for best-in-show from the PorchDrinking team and from our media friends in general, went to Great Divide's Syrah Barrel Aged Grand Cru Cuvee. With a perfect balance of sweetness from dark fruit and berries,with a dry wine Syrah traced finish, this incredibly complex beer is one that I'll be stalking on Great Divide's Facebook page.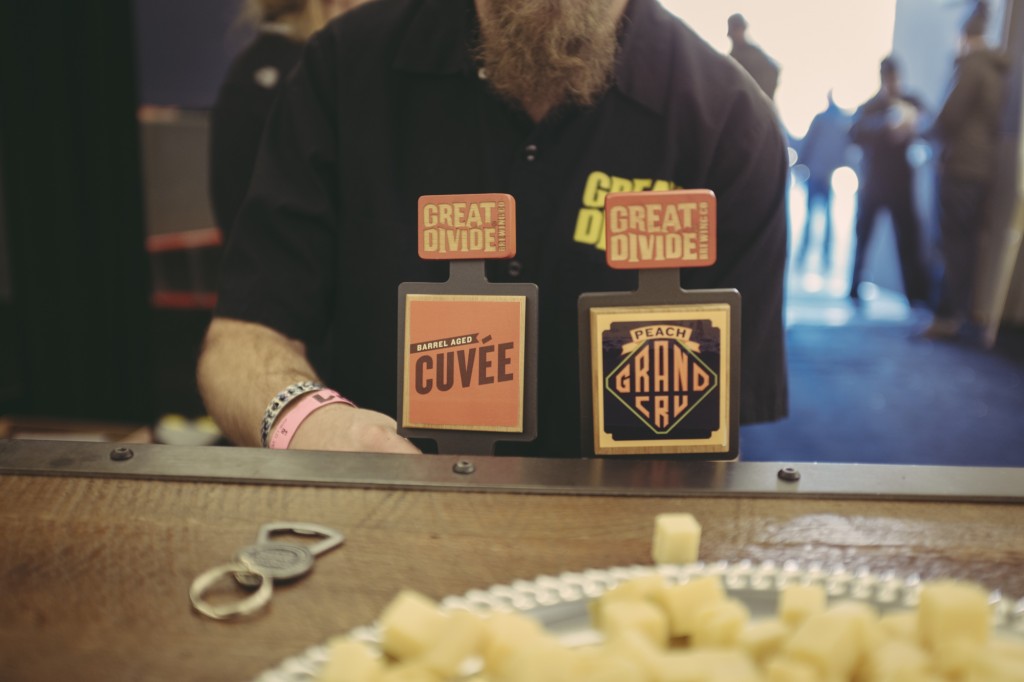 A few other notables: Butcherknife Brewing out of Steamboat Springs made their debut with a trio of phenomenal beers. We're excited for them to begin full operation soon. Caution Brewing, which over the weekend opened their new Lakewood location, showcased a fantastic Project #3, a foreign export stout aged in oak wine barrels with 20 lbs of Colorado cherries. Copper Kettle brought bottles of their Well Bred Barrel Aged Barleywine and Snowed In Barrel Aged Imperial Oatmeal Stout. My hometown brewery, Lexington Brewing made the trek out with their Kentucky Pumpkin Barrel Ale, Odell's Friek became one of my new favorite sours, AC Golden knocked it out of the park again with their Gooseberry Colorambic, Oskar Blues joined the barrel aging movement with their great deviation of Rum Fidy and Wild Woods wowed with a fantastic Tropical Paradise IPA.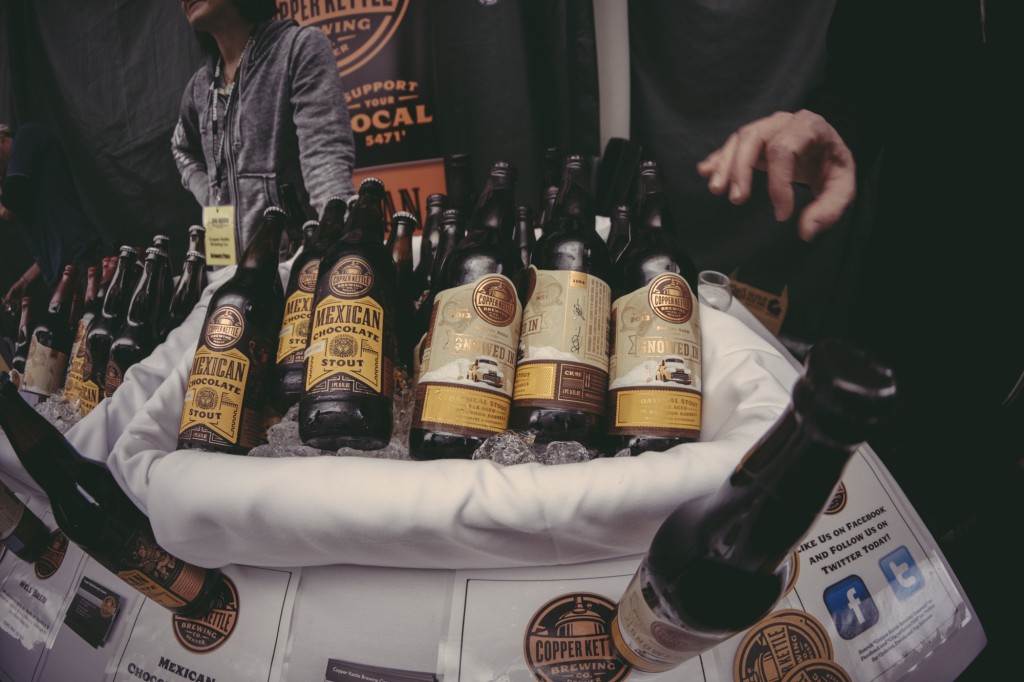 But while the pour lineup always attracts the most attention, the secret behind the fest is the passion that lies in event organizer Laura Lodge and her Vail Cascade team. Not only have they curated an impressive showcase of rare beer, but also put the same level of excellence into their speaker and seminar series. This year's fest featured a tremendous speaker series that touched on the timely trend of barrel aging, brewing with brett, blending and food and beer pairings. Take a look at our predictions for the next big beer trends and you'll see they crushed it.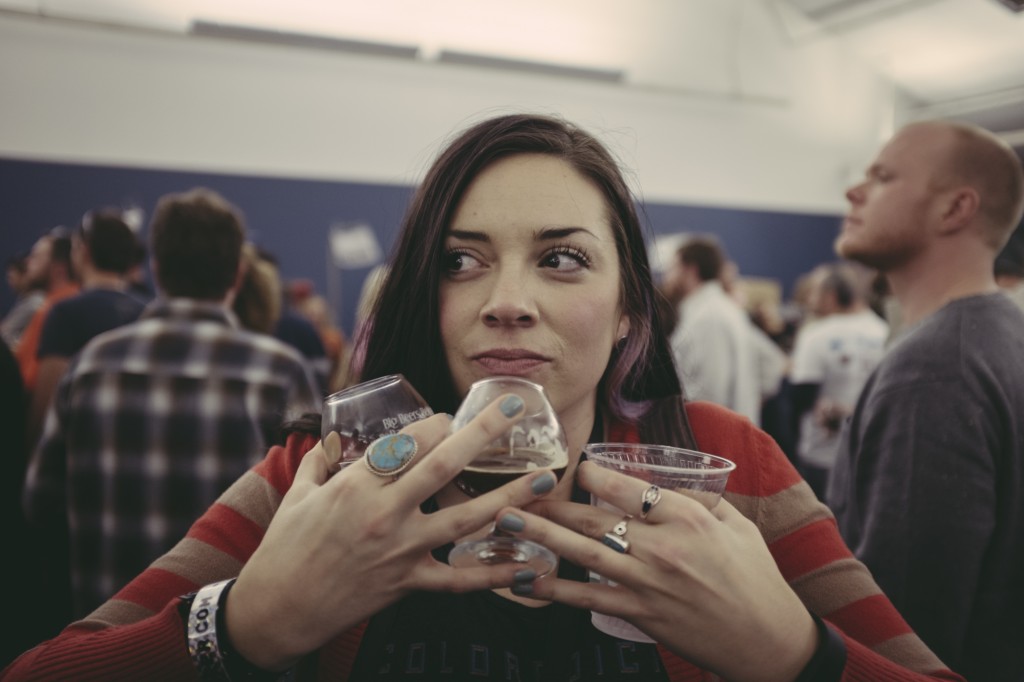 Once again I'm torn when writing about the fest because a part of me wants to keep this as an industry secret, however it would be a disservice to hide this away from any die hard beer fan. So save up for next year and join us in Vail because this is the must-attend festival of the year. Consider this your official invite to join us at the party.