No Comments
Texas Still Doesn't Allow Beer To-Go, But Breweries Are Fighting Back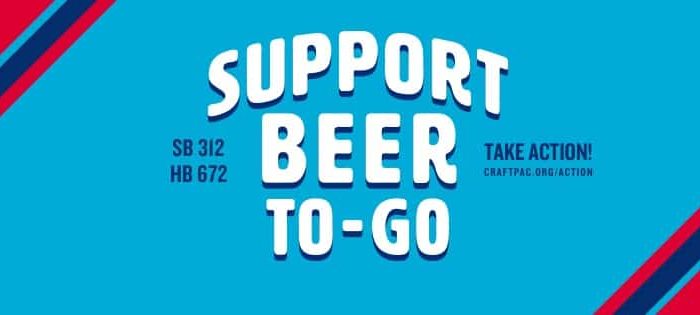 Texas is officially the only remaining state that doesn't allow beer-to-go sales from craft breweries. In 2018, the Texas Craft Brewers Guild formed a political action committee aimed at putting Texas craft brewers on equal footing with other alcohol beverage producers. As the 86th legislative session kicks off, two bipartisan bills have been filed in support of beer-to-go sales by Texas State Senator Dawn Buckingham and State Representative Eddie Rodriguez with support from the Guild.
I caught up with Josh Hare, founder of Hops and Grain, William Golden, head brewer and co-founder of Austin Beerworks to get their feedback on the latest developments.
How have the current restrictions impacted your business and what have you done to overcome them?
Will Golden: We have had to turn away thousands of people and potentially tens of thousands of tax dollars from to go sales from our taproom. A lot of these dollars would be coming from out of state beer tourism. We have not been able to overcome these restrictions as there are means to get around them. We need to Amend the law that already exists for all other Alcohol producers in the state.
Josh Hare: Since we opened our doors in 2011 we've answered the question "Can I buy a six pack to go" what feels like hundreds of thousands of times. Because of our proximity to single-family homes in Austin, the city zoning code would not allow for us to switch to a brewpub license without also taking on a requirement to generate over 50% of our revenue from non-beer items. This requirement is usually what you see in the zoning requirements for restaurant locations. We spent 18 months applying for a conditional use permit with the city of Austin to allow us to switch without having to take on the 51% requirement. Once that was complete we surrendered our manufacturing license and applied for the brewpub license. This process was insanely complicated due to the fact that a brewpub license is in the retail tier and our previous manufacturer's license is in the manufacturing tier. All of our investors had to submit to background checks and the process took about 6 months to complete (I could write a book about this process).
Literally, all of that work was done just so that we could sell beer to-go. We've now had a brewpub license for just over a year and beer that we sell to-go makes up about 10% of our revenue. Our biggest issue now is that in 2019 we are going to surpass the 10,000 bbl limit for a brewpub license and at that point, we'll have to transition back to a manufacturers license. If these bills pass that transition won't be nearly as painful knowing that we're not completely giving up the ability to sell beer to go.
If these companion bills pass, how do you think it will impact the Texas market?
Will Golden: If the bills pass we will see an increased deepening of connection with our customers that come to the taproom by allowing them to enjoy some of the beer they bought right from the source at home. Also, they can get some of our R&D beers that are too small of batches to distribute to the retail market thus expanding the options they can enjoy at home from us. On top of that, Austin might be worthy of a title like " Best Beer City in the World". People doing their everyday beer shopping are not going to go out of their way to come to the brewery to shop for beer and cut out the distribution tier.
Josh Hare: I believe that they'll make a huge impact on the Texas market, both for consumers and business owners. The shelves are getting crowded and wholesalers are pushing back on new products from the breweries that they distribute. This leaves a brewery tap room as the only real viable option for regularly introducing new beers. Many craft beer drinkers are looking to try something new almost every time that they drink. Brewery taprooms have seen the success that they do because they're the easiest place to try out new beers without the cost and risk of sending it out to distribution. By testing these new beers in our tasting room and letting customers take them home to share with friends we are able to gain valuable market feedback. That data and feedback help us decide what beers to keep in our year-round or seasonal lineups. Being able to take that data to our distributor to show them that it makes sense for them to sell this new product is invaluable.
Assuming the best outcome this session, what do you foresee as the next big issue to tackle for the Texas independent beer market?
Will Golden: I think the next big issue would be franchise law reform. The ability to enter and exit a distribution rights contract freely if the terms are not being met or if the relationship is failing should be commonplace and is the way of free market.
Josh Hare: There are some great things coming out of the Sunset Committee and their review of the TABC. The Sunset Bill that gets filed could have a huge impact on the beer market in Texas and simplify the alcoholic beverage code. If that bill goes as we think it will and we're able to see some victories with the to-go bill, I think the Texas beer market can grow to be one of the best tourist destinations in the country. That said, there's still plenty of work to do in Texas but ultimately protecting the rights that we have as brewers will always be top of mind for me.
Keep up with CraftPAC on Facebook, Instagram and Twitter and use #CraftPAC and #FixTexasBeerLaws to show your support.
---