No Comments
Anchor Steam Releases Anchor IPA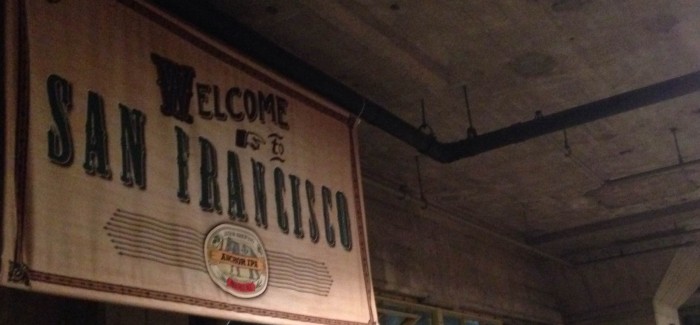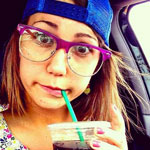 Beer week is a term I'm sure many of you do not take lightly. As a new resident to the city by the bay, San Francisco, I am ready to embark on the adventure of experiencing my first ever beer week. February 7-16 mark the official days, but I attended the Anchor Steam Brewery's kick-off party where they introduced their new Anchor IPA. This particular brew has been added to their core line-up and will initially be distributed throughout California during the month of February. Other states will follow shortly after.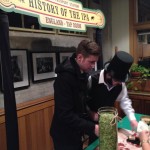 As I entered the party, I was handed a passport to the experience. Here, I was directed around the brewery to stations where men dressed as if they were from the 19th century told me a lot of history about hops. Everything from the decorations to the food complimented the history and taste of the new brew. I enjoyed several cured meats, shepherd's pie, and gourmet grilled cheese. Three twins ice-cream created their own version of the Anchor IPA in dessert form. The ice-cream was specially formulated for the release and cannot be found…ever again. Honestly, it just tasted like a sweet ice-cream with a hint of caramel at the end.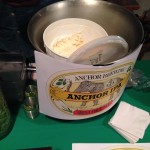 "See the elephant," was the quote of the night, which was a common term, used by the forty-niners, and I don't mean the guys who choked in the play-off game. It is a metaphor for the pursuit of happiness and adventure. In one hallway of the brewery, large chalkboards were decorated with scribbles from attendees.' They were explaining what "seeing the elephant," meant to them. Some mentioned traveling the world or discovering the meaning of life, while others stooped to simply finding a match on tinder and #yolo.
In 1975, Anchor steam created the first modern IPA called Liberty Ale. This was a simplistic, single hop IPA and served the purpose of pleasing the miners in the area. Their new release holds six hop varieties and five dry hop varieties. I stuck with the Anchor IPA all evening, hoping I would find something I love about it.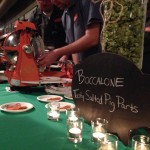 Unfortunately, the taste isn't what will keep me going back for more. The color is perfect, the label is beautiful, and the history is spot on. The beer was made to represent the adventure and pursuit of happiness, which is why everyone was coming to California in the first place. I moved to California for similar pursuits and have since "seen the elephant." I will continue to seek out and drink Anchor IPA to honor my own California adventure.
What does 'seeing the elephant' mean to you?